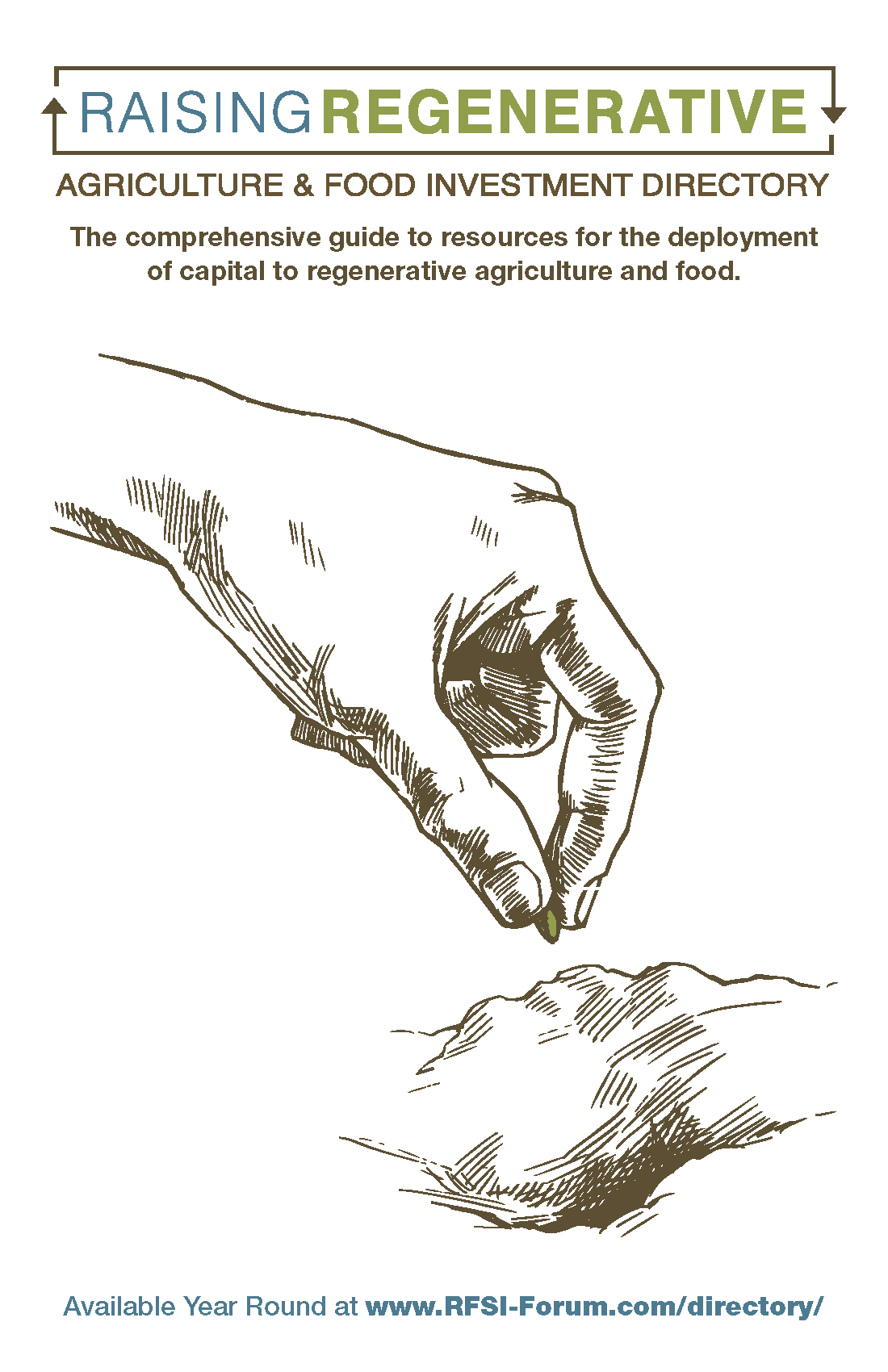 Today, the predominant way we have produced food for decades is being challenged for its impact on not just the environment and climate, but also our agricultural livelihoods. A movement is underway to change agriculture and food production into a solution to these growing challenges. Information, resources, and capital – from diverse sources – is necessary to propel this transition to a regenerative food system forward.
The Regenerative Agriculture & Food Investment Directory is a print and digital resource designed to help connect and inform stakeholders involved in the regenerative food system – from farmers to food companies – with the diverse sources of capital and financial vehicles that can support expansion efforts. Each listing in the directory is seen by 1,000s of change-makers across the agriculture, food, and investment communities, ensuring the right people, organizations, and companies find you.
To learn more about this unique opportunity to get your initiatives in front of the right people in the regenerative ecosystem, please contact Sarah at info@rfsi-forum.com or 970-392-4434.