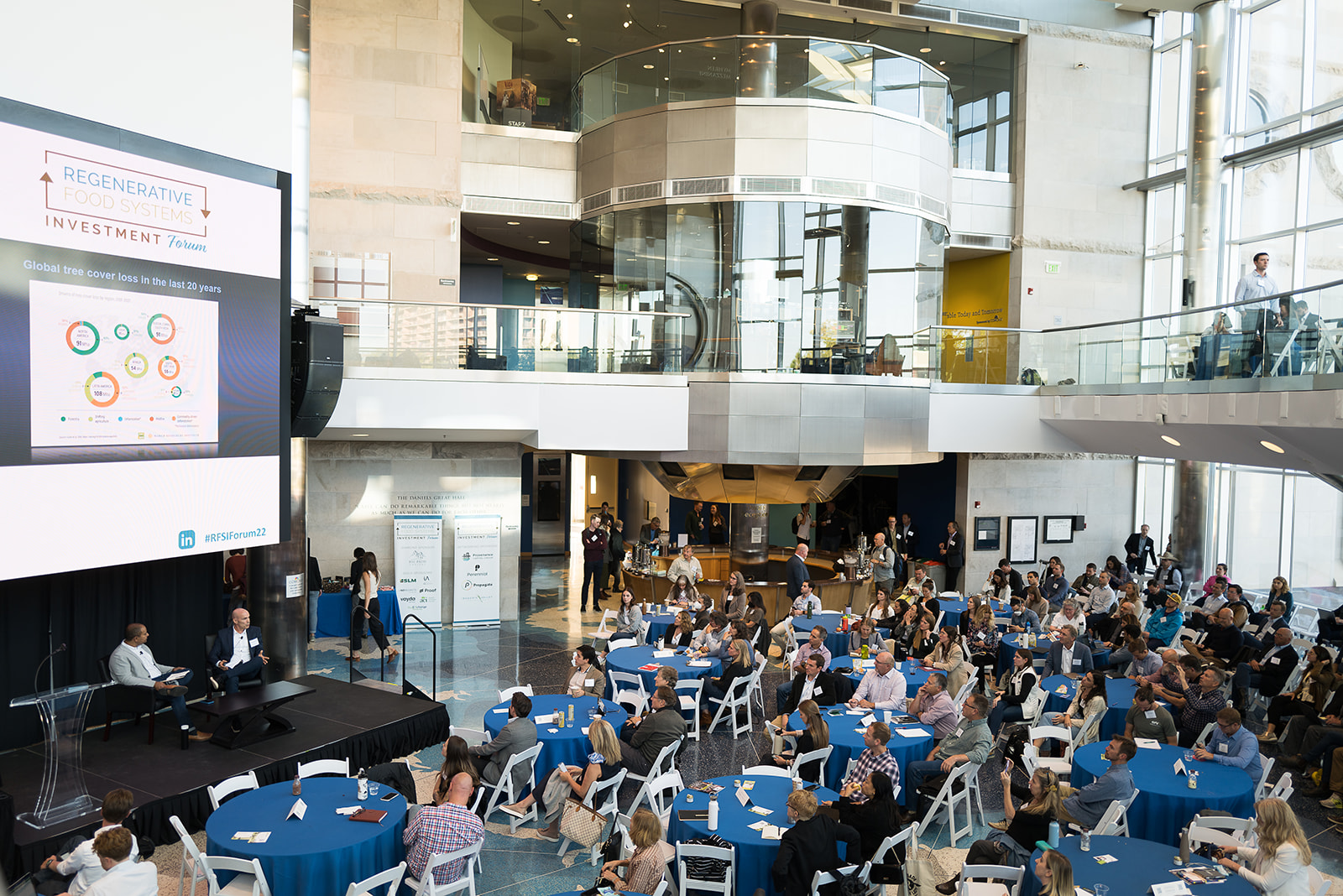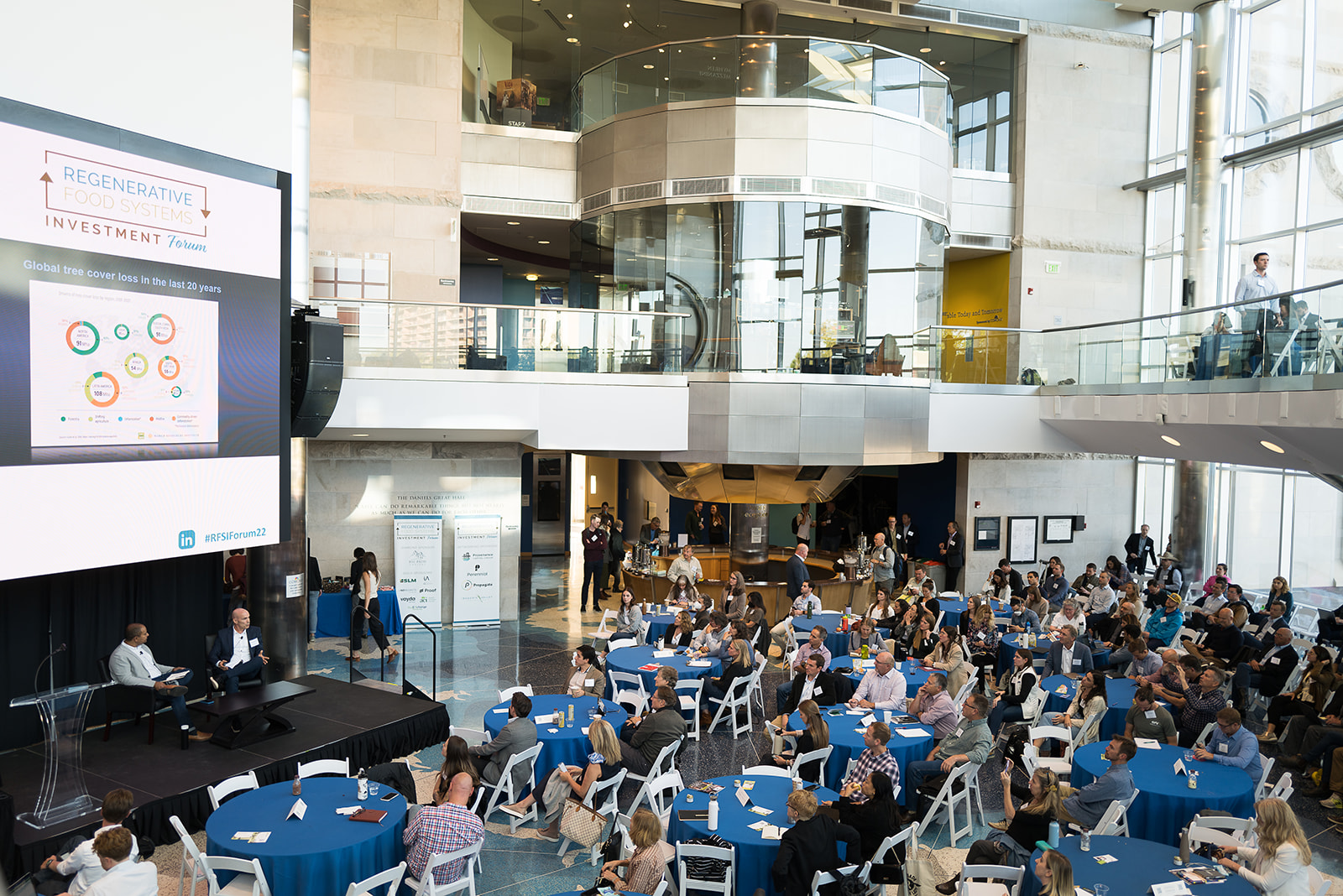 stock photo - copy - copy
Regenerative Food Systems Investment Forum

stock photo - copy - copy
Regenerative Food Systems Investment Forum

---
Thank you for another incredible RFSI Forum!
The 2023 RFSI Forum took place on Sept. 26-27 in Denver, Colorado. As the marquee event for investing in Regenerative Food and Agriculture, the Forum catalyzes conversation, advances education, and drives increased investment in regenerative agriculture and food. This is the place to connect with 400+ attendees, learn from 45+ speakers and make connections during 9+ hours of networking!

We look forward to hosting our 2024 RFSI Forum on October 9-10 in Denver, Colorado!
< ABOUT ANCHOR >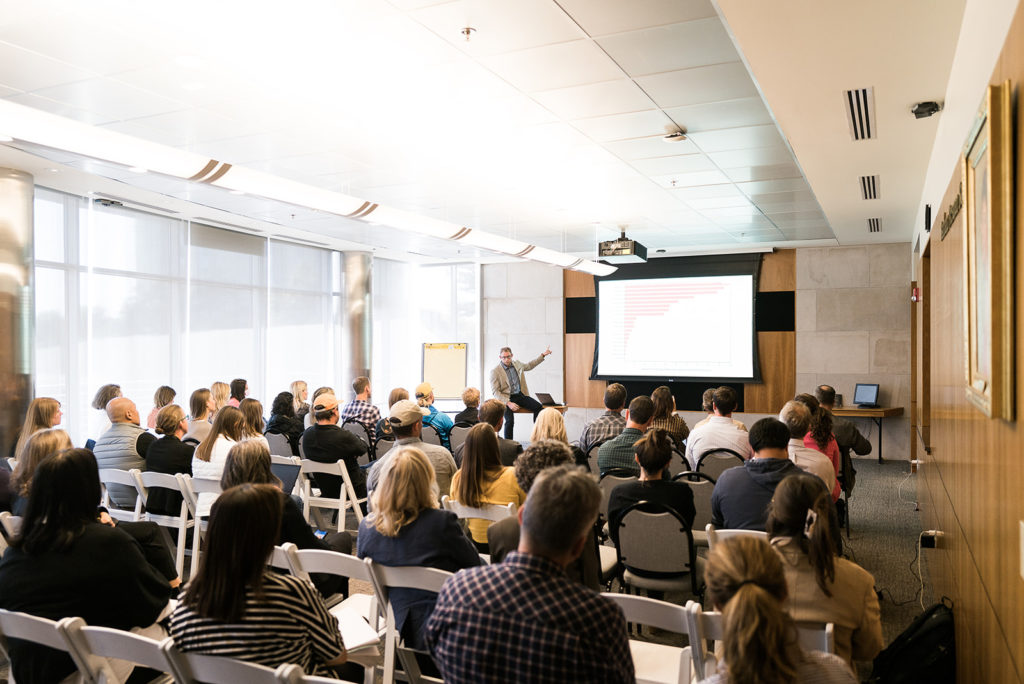 The Regenerative Food Systems Investment (RFSI) Forum is the ONLY event that exclusively brings together investors, capital activators, and critical stakeholders working to build resilient food systems. Listen and learn from the leaders in investing and regeneration. Meet existing and new connections to advance your goals in this space.
<ATTEND ANCHOR>
ATTEND
This is THE gathering for learning how and where to invest capital into agriculture and food for financial and impact returns. Whether you have been engaged in the regenerative space for decades or just a little curious, this event offers unparalleled insight and networking opportunities.
Who should attend?
Investors, fund managers, foundations
Financial advisors and other investment services
Entrepreneurs and producers
Food companies, agricultural and food service providers
Advocates for healthy food systems
< AGENDA ANCHOR >
Agenda
Day One
Scroll to right for Day 2 programming
Day 1: Tuesday, September 26
REGISTRATION / OPENING COFFEE | 8:00 am MT
The State of Investment in Regenerative Agriculture & Food
Sarah Day Levesque, Regenerative Food Systems Investment (RFSI)
Calla Rose Ostrander, Terra Regenerative Capital

Investments in soil health and the systems around those who steward soil health can transform food systems and have positive reverberations far beyond. Here we start to connect these dots and frame the conversation for the next two days.
Panel: Building A Successful On-Farm Transition
Derek Axten, Axten Farms; Cate Havstad-Casad, Casad Family Farms; James Johnson, Carzalia Valley Produce
Moderated by: John Kempf, Advancing Eco-Agriculture

While it is understood that there are financial and agronomic risks associated with the on-farm transition to regenerative, there is also tremendous potential to maintain crop yields and generate near-term positive financial outcomes. This panel of diverse farmers will explore the idea of the regenerative J-Curve and whether it is inevitable; how to achieve favorable outcomes and where can capital play a role; and what funders should understand about farmers' agronomic, market, economic, and other barriers to adoption or expansion?
COFFEE BREAK | 10:30 a.m. MT
Panel: Real Asset Investment to Catalyze On-Farm Regeneration

Darren Baccus, Biome Capital Partners; Dominick Grant, Dirt Capital; Brett Hundley, Agroforestry Partners; Wood Turner, Agriculture Capital

Renee Cheung, Bonterra Partners

As a real asset investment, farmland has long been valued for providing diversification benefits, inflation protection, and historically strong returns but now it's also increasingly seen as a solution to transitioning land at scale from extractive to regenerative, while generating value for farmers and investors. This panel will explore the diverse strategies that are coming online to create natural capital solutions with farmland investment.
Kitchen Table Conversations: Realities of a Farmland Deal
Cindy Tolle, Evergreen Ranching & Livestock & Chris Zuehlsdorff, Iroquois Valley Farmland REIT

Here we take the kitchen table conversation between farmer and funder to the stage. This case study dives into how one funder curates financing solutions specific to the farmer and the operation and how that capital is activated to build systems that support farmers and ranchers across an entire region.
Collaborative Innovation Across Public and Private Capital

Zach Ducheneaux, USDA FSA; Kat Taylor, TomKat Foundation and TomKat Ranch; Mark Watson, Potlikker Capital

Soil Carbon & Ecosystem Services Market Update
Kevin Silverman, Kateri Environmental Corp.

In the past 18 months, carbon markets have undergone a significant shift from a focus on offsets to insets. This session will explore this development and others in soil carbon markets, as well as look at the opportunity and status of other markets for ecosystem services, such as biodiversity and water.
Case Study: Lessons from Australia
Bert Glover, Impact Ag Partners & Paul McMahon, SLM Partners

Australian regulated nature-based carbon markets are more advanced than anywhere else, allowing investors to build strategies around regenerative agriculture + carbon income. Two experienced asset managers – Paul McMahon of SLM Partners and Bert Glover of Impact Ag Partners, share what they have learned and their exciting new joint venture strategy in Australia.
Smaller Group discussions on the most pressing topics facing regenerative food systems investment.

Session 1: Innovative Finance Models to Scale Regen Investments
David LeZaks, Food System 6; Tom McDougall, 4P Foods; Esther Park, Cienega Capital
Moderated by: Jen Astone, Integrated Capital Investing

Innovation in the way we finance regeneration is all around us. Hear from three system stakeholders who are each addressing a unique challenge in the system by breaking from convention.

Session 2: Re-Thinking Risk: How Can Farmer and Market Development Programs Mitigate Investment Risk in Regen Ag?
Jessamine Fitzpatrick, Alder Point Capital; Alex Heilman, Mad Markets; Adam Kotin, Green America
Moderated by: Julie Snorek, Dartmouth

Session 3: Building Corporate Programs for Profitable On-farm Transition
Ethan Steinberg, Propagate

This interactive workshop will focus on leveraging agroforestry solutions to achieve positive economic and environmental outcomes.

Session 4.: Women Leading the Transformation of Food & Finance Discussion
Robyn O'Brien, Sirona Ventures
COFFEE BREAK | 4:00 pm MT
Investing in Innovation to Enable Regeneration from Farm to Consumer
Pete Oberle, Trailhead Capital; Chris Ramsay, Pelican Ag; McKenzie Smith, Tin Shed Ventures
Moderated by: Tim Nuss, Nuss Farms

Take a deeper look at the role of venture capital in the regenerative transformation with our panel of fund managers who will share their strategies and explore what innovation they'd like to see in venture to make it better fit regeneration and how we can pull a larger portion of climate venture to food and ag.
Regenerative Food Systems Pitch Session
Hosted by: Anthony Corsaro, Regen Brands Podcast / Outlaw Ventures

Hear from 4 very diverse operations working to activate capital to transform the agriculture and food system.
EVENING RECEPTION | 6:00-7:30 p.m. MT
Day One
Scroll to the left for Day 1 programming
Day 2: Wednesday, September 27
OPENING COFFEE | 8:00 am MT
How Policy is Shaping Finance and Investment in Regeneration
Aria McLauchlin, Land Core

A look at how policy and public funding has shaped the space in the past 18 months and a look ahead at what might be coming.
Who's Going to Fund the Middle?
Sara Balawajder, Builders Vision; Charley Cummings, Walden Mutual; Keith Nantz, Nexus Beef; Phil Taylor, Mad Ag
Moderated by: Tim Crosby, Thread Fund and TIFS

The mid-supply chain is the essential plumbing of the food system, but it turns out plumbing isn't always the most attractive investment. Why is it so hard to fund the middle and how do we make it better understood and investable?
Case Study: Investing in Projects that Build Systemic Regeneration
Reginaldo Haslett-Marroquin, Tree Range; Calla-Rose Ostrander, Terra Regenerative Capital
Moderated by: Jennifer O'Conner, Funders of Regenerative Agriculture (FORA)

To build truly regenerative systems, we need to re-imagine how we farm, how we scale, how we think… and how we fund new systems. This case study will address what truly regenerative systems can look like; how funders are starting to look at and allocate capital to systems building;
and whether there is an ideal type of capital relationship for regenerative funders and founders.
COFFEE BREAK | 10:30 a.m. MT
How Modern Capital is Scaling and Monetizing Premium Regenerative Production

Zach Jones, Impact Ag Partners

Case Study: Nutrient Density Data as the Key Link Between Environmental & Human Health


There are companies and organizations at work to uncover the connections between production practices and crop nutrient density. This case study will address how nutrient data and network science will unlock relationships between regenerative practices and nutritional outcomes; how producers can nutrition data be used to verify impact and tell their story, and role of nutrition data in comparing the "productivity" in regenerative vs. conventional livestock systems.
Panel: Building Consumer Markets for Regenerative Products

Dan Epley, Whole Foods; Sherry Frey, NielsonIQ; Alec Jaffe, Alec's Ice Cream
Moderated by: Anthony Corsaro, Regen Brands Podcast / Outlaw Ventures


Despite the emergence of regenerative brands, investment in regen CPG lags behind agtech and farmland. Why is this? What are the strategies to fundraise and deploy capital here and what are the right structures and terms to avoid being extractive?

How Large-Scale CPG Can Help Pave Pathways to Regenerative

Case Study: Embarking on a Path to Regenerative at an Institutional Scale
Brandon Lewis, Manulife Investment Management

Global wealth and asset manager, Manulife, invests in farmland real assets at an institutional scale. In this case study, they will share the role sustainability has traditionally played in their portfolio, the surprising key results from a survey of their growers about the use of regenerative practices, and how this is influencing how the manager moves forward toward sustainable and regenerative farmland management.
Bringing Capital at Scale to Regenerative
Douglas Eger, Intrinsic Exchange Network; Stephen Hohenrieder, Grounded Capital
Moderated by: Adrian Rodrigues, Provenance Capital

While capital allocation to regenerative agriculture and food has increased over the past 5-10 years, check sizes still remain relatively small and institutional scale capital has not committed to the space on a consistent basis. This discussion will address why this barrier exists, what needs to change, and what are some of the innovative things happening to work towards it.
Including Justice, Equity, Diversity and Inclusion in the Regenerative Portfolio
Teju Adisa-Farrar, Fiber Fund
Smaller Group discussions on the most pressing issues facing regenerative food systems investment.

Session 1. Moving Toward Food As Medicine and How to Invest in It
Tina Owens, Nutrient Density Alliance

Session 2. Re-imagining How Capital Can Support Communities Who've Been Systemically Left Behind?

Skya Ducheneaux, Akiptan & Lolita Nunn, Potlikker Capital

Moderated by: Sarah Kelley, Fiber Fund


Session 3. Alternative and Collaborative Business Cases for Regenerative Food System Transition

David Cooper, Regenerative Harvest Fund & Joni Kindwall-Moore, Snacktivist


Session 4. Shock Scenario: An Interactive Workshop to Find Actions We Can Take Today to Drive Transformation
Micki Seibel, Farmhand Ventures & Renee Vassilos, The Nature Conservancy
Activating Capital for Systemic Outcomes
CLOSING DRINKS | 4:30-6:00 p.m. MT
<SPEAKER ANCHOR>
Speakers
<BOOTCAMP ANCHOR>
New! RFSI Bootcamp – September 25th
Are you just starting… or contemplating… your fundraising journey? The RFSI Bootcamp, a new pre-course to the RFSI Forum, is geared toward farmers, ranchers, producers, brands and early stage start-ups that would like to better understand the regenerative food systems investment landscape and how best to engage in it. Limited space available, so be sure to register early! You do not have to register for the RFSI Forum to attend the RFSI Bootcamp.
Day One
Regenerative Food Systems Investment & Soil and Climate Alliance
Introduction to the Regenerative Capital Ecosystem

– Introduction to different types of capital
– Who they serve and how
– How capital can work together
Overview of Public Funding Sources

A short review of public sector (primarily federal level) funding programs designed to serve farmers, ranchers and others in the food and agriculture space, as well as a profile of the different programs designed to support particularly organic, conservation and regenerative farmers. Plus, where you can go to learn more.
How Debt & Equity Serve Farmers and Other Fundraisers

Dominick Grant, Dirt Capital

– Why is debt the most predominate capital for farmers and ranchers
– What type of debt is available and why alternatives to traditional bank debt is necessary in the regenerative ecosystem
– The role of equity and real asset investment in farmland and when it makes sense for fundraisers to pursue

We showcase of two different types of debt and equity funding vehicles.
Agroforestry Partners – Brett Hundley
Iroquois Valley Farmland REIT – Drew Blankenbaker
The Role of Philanthropic and Venture Capital in Early Stage
Sarah Day Levesque, RFSI; Anthony Corsaro, Outlaw Ventures; Hallie Fox, The Nest Family Office

– The role of philanthropy in de-risking early stage and under-represented communities
– Venture capital: What it is and isn't for farmers and other fundraisers
– How venture impact may work to serve farmers
– How venture impact works with philanthropy

Optional Activity: Identify What Types of Capital Are Best for Your Operation
COFFEE BREAK | 2:55 p.m. MT
Demystifying the Capital Conversation
Drew Blankenbaker, Iroquois Valley Farmland REIT; Hallie Fox, The Nest Family Office; Dominick Grant, Dirt Capital
Moderated by: Sarah Day Levesque, RFSI

– How to evaluate if you are investment ready?
– What different types of funders will ask of you and be looking for
– What resources are available to support your efforts in getting ready?

Lessons From The Fundraising Journey
Cate Havstad-Casad, Casad Family Farms; Ethan Steinberg, Propagate; Cindy Tolle, Evergreen Ranching
Moderated by: Anthony Corsaro, Outlaw Ventures

– What do other farmers and fundraisers wish they knew before they started their capital journey?
– How can you navigate the additional complexity of raising outside capital?

Funders Q&A: Insights to Help Curate Your Fundraising Approach

Our panel of investor funders will hold an open Q&A to address your questions as you consider the next steps in your capital journey.

Follow-on Resources & Close of Program
RFSI FORUM WELCOME DRINKS | 5:00 p.m. MT
<TOUR ANCHOR>
Regen Food Systems & Farm Tour – September 28
The Regen Food Systems & Farm Tour is an optional add-on experience taking place 8:30 a.m. – 2:30 p.m. on September 28, the day after the RFSI Forum ends. Tour attendees will enjoy visiting and learn more about these amazing regenerative farms and organizations:

DAR | Drylands Agroecology Research
The land was deeply degraded and bare of vegetation. Little if any topsoil was present, and biodiversity was minimal. A typical example of desertification in the brittle climate of the southwest, D.A.R saw this as a perfect opportunity to demonstrate the power of regenerative design.

Esoterra Culinary
Cultivating a relationship with the soil, harvesting the land, and celebrating beautiful produce. Farmer/Owner Mark DeRespinis returned to the front range to start Esoterra Culinary Garden after developing a farm at the world renowned Ojo Caliente Mineral Springs resort in northern New Mexico.
Grama Grass & Livestock
Grama Grass and Livestock is a regenerative meat company that works with animals, primarily cattle, to build resilient grassland ecosystems. Through creative partnerships with landowners, Grama Grass manages over 500 acres of land in Boulder County, while not owning a single acre. The land partnerships create a unique model where holistic land management gets rewarded in a rural to urban interface.
Farm to Table Lunch
Tour attendees will also enjoy a unique on-farm networking experience, complete with a farm-to-table lunch!
There will be an additional tour stop, so stay tuned! Spots are limited for the tour, so register soon to reserve your spot!
---
Thanks to our tour sponsors: Zero Foodprint & Wolfe's Neck Center/OpenTEAM!
We're excited to have these teams on hand to help lead the tour and share more about the opportunities to build robust beneficial relationships between farmers, restaurants, and other food system stakeholders.
---
Can't make it to the tour?
Our friends at Advancing Eco Agriculture are holding the grand opening of their state-of-the-art manufacturing facility in Aurora, Colorado from 9-11 a.m. on Sept. 28. Register to join them here.
< VENUE ANCHOR >
Venue
The 2023 RFSI Forum will be held at the Denver Performing Arts Complex in the Seawell Ballroom! Seawell Ballroom is conveniently located in downtown Denver, within walking distance to many hotels, restaurants and entertainment options. The ballroom offers stunning panoramic views of the city and mountains and plenty of space for our growing community!

The Seawell Ballroom is located in the Helen Bonfils Theatre Complex, at the northwest corner of the Denver Performing Arts Complex. Look for the marquee by the box office to enter and make your way to the second floor.
1350 Arapahoe St, Denver, CO 80204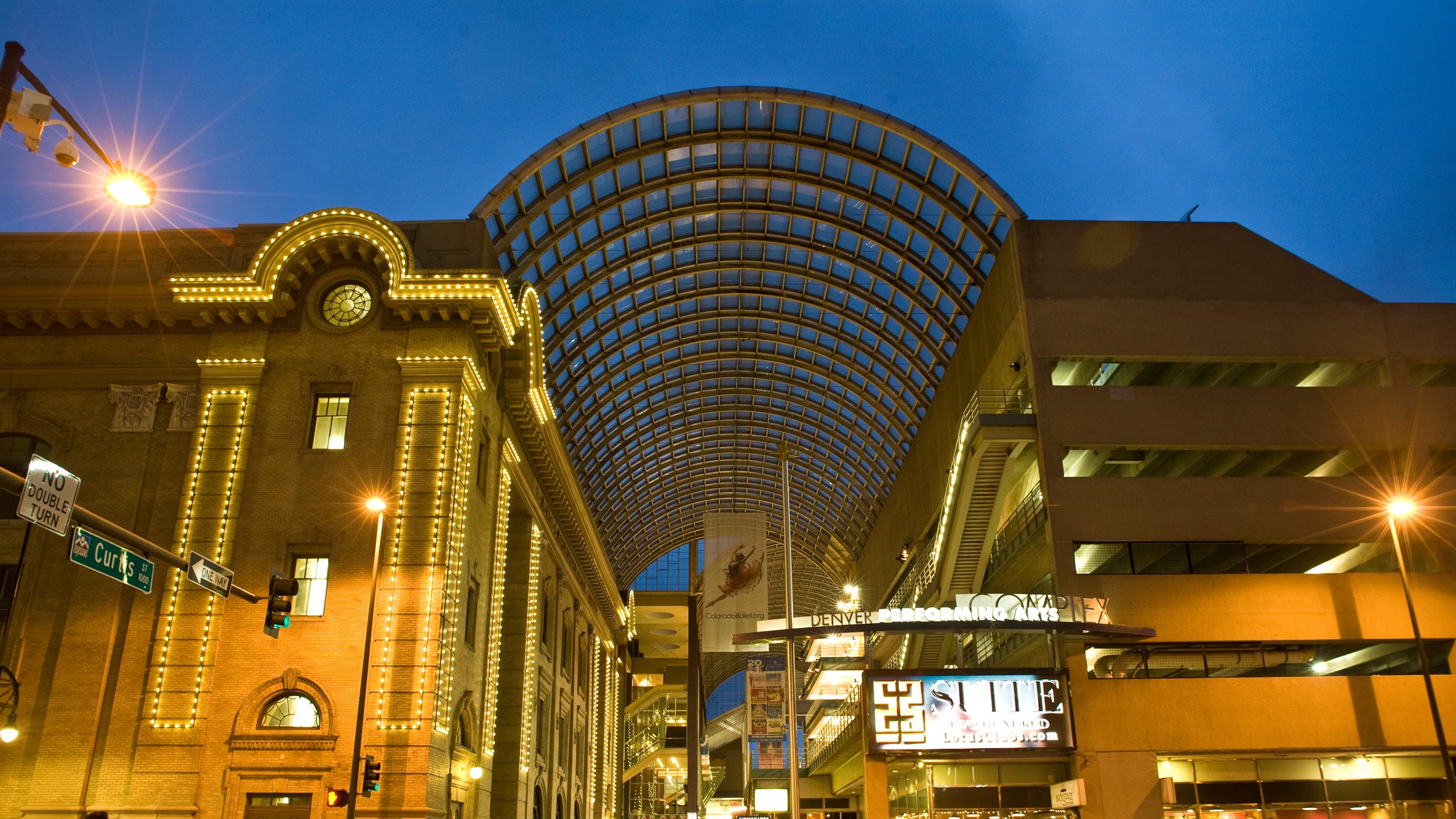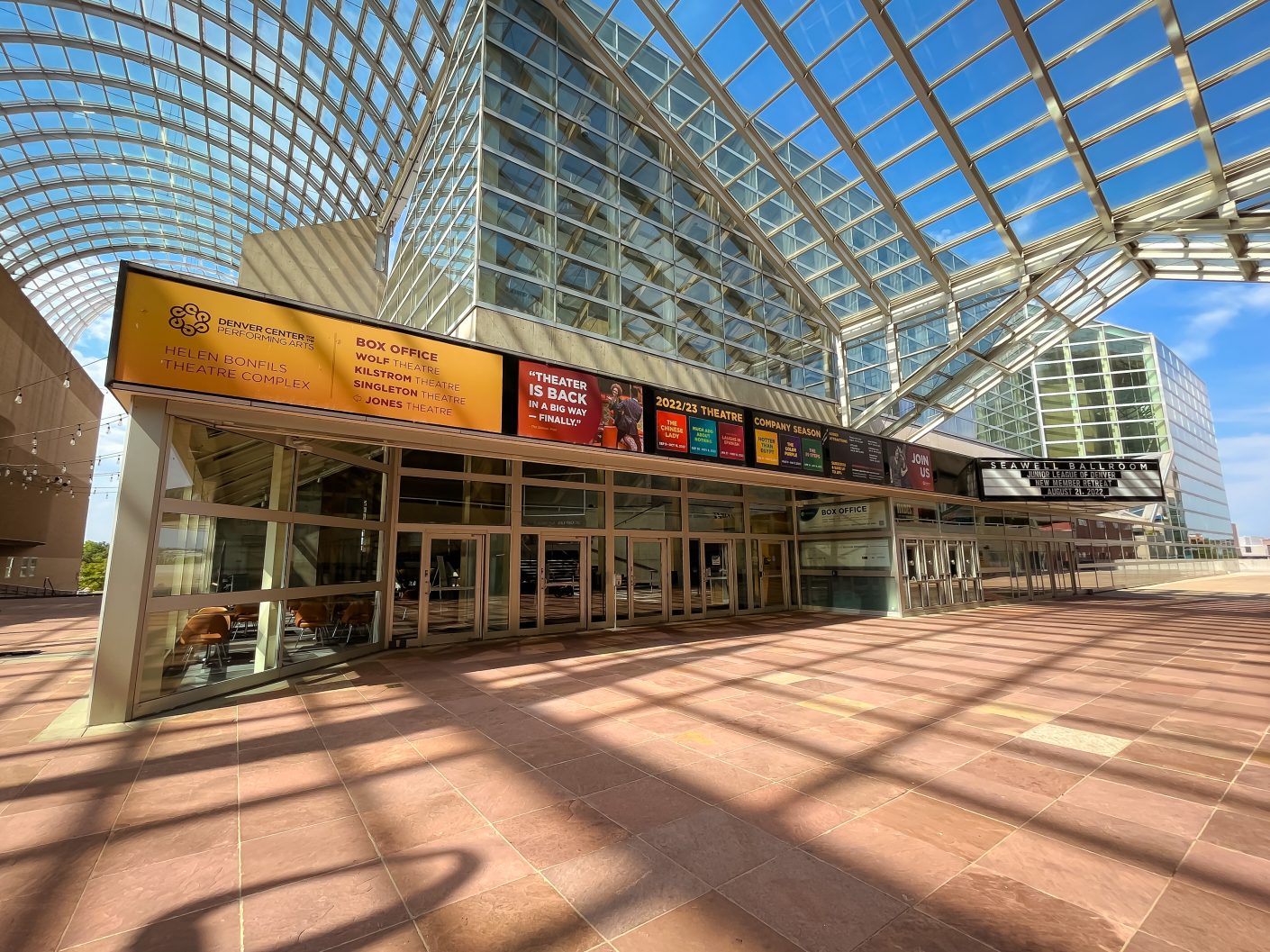 <HOTEL ANCHOR>
Hotel
FULL! The RFSI Forum room block at the Kimpton: Hotel Monaco Denver, 1717 Champa Street, Denver, CO is full.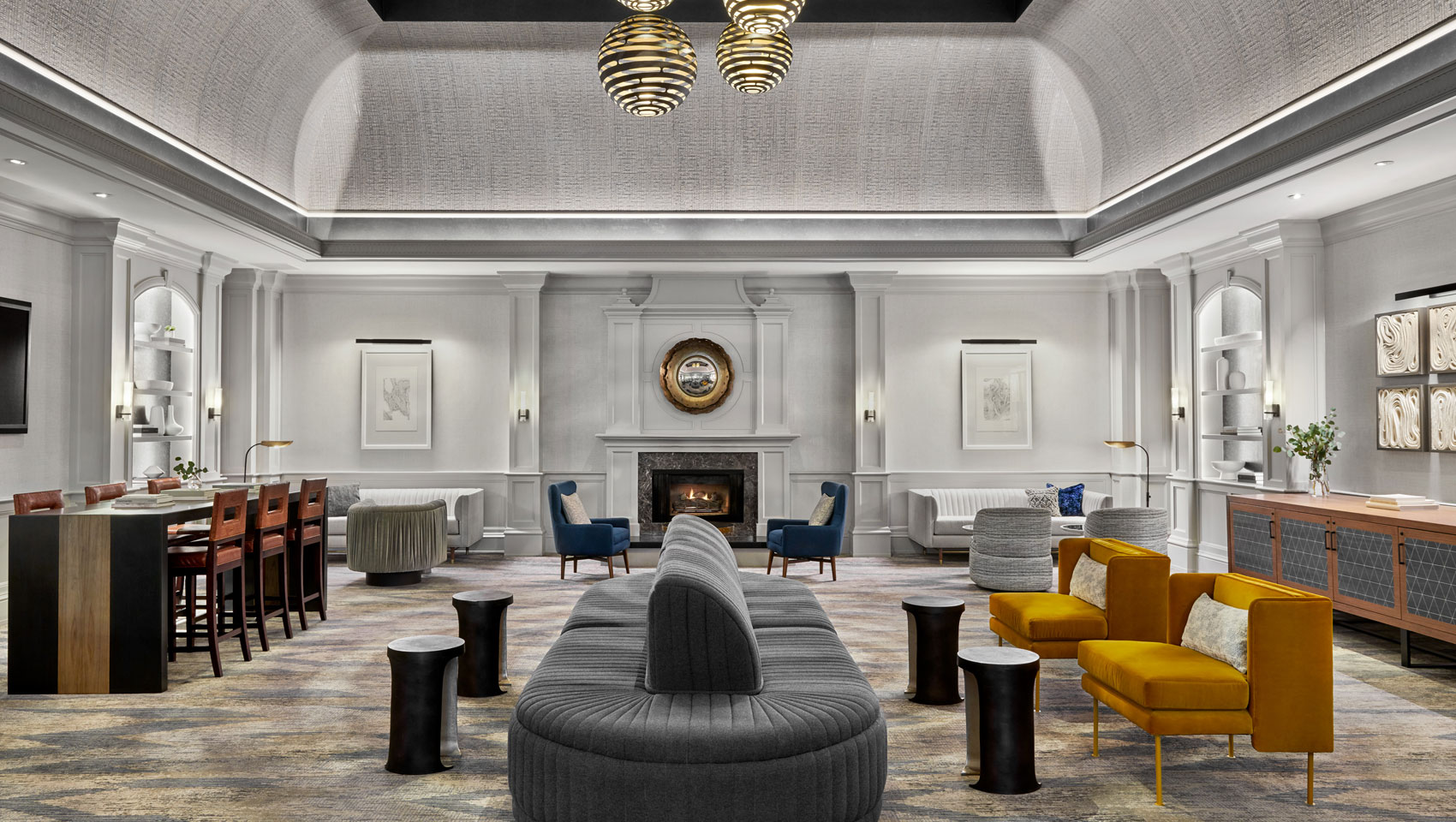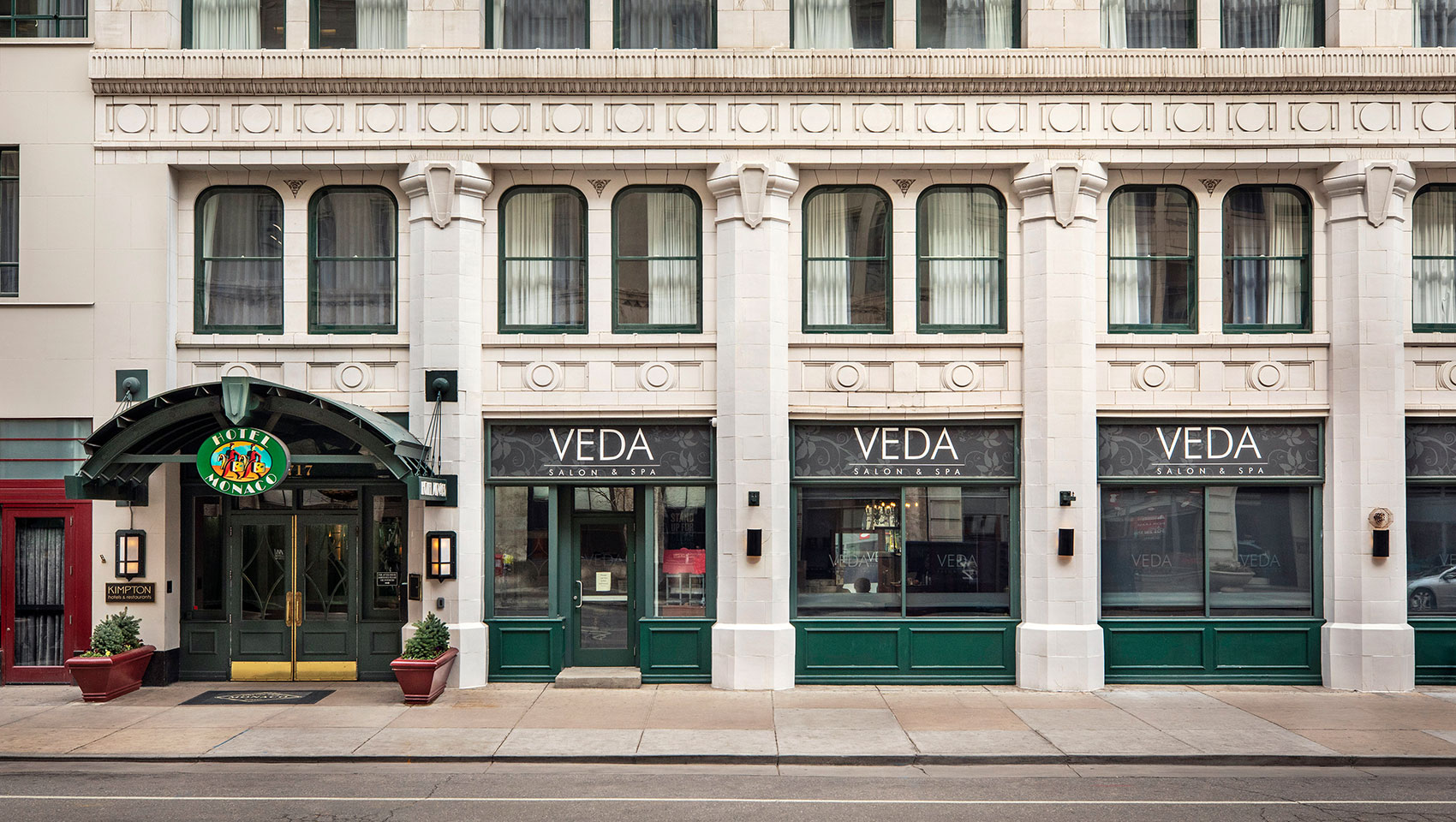 Kimpton Hotel Monaco Denver
< SPONSOR ANCHOR >
Thank You to Our Sponsors
<FOOD & BEV DONOR ANCHOR>
<COMPANIES ANCHOR>
Join this growing list of companies who have committed to attend
Current Data
Ag Strategies Farm Management
Alaska Pacific University
Alumbra Innovations Foundation
Applied Ecological Institute
Arrowhead Resource Management
ASA Alianza Para la Seguridad Alimentaria BCS
Biodynamic Demeter Alliance
Bionutrient Food Association
Bryan Cave Leighton Paisner LLP
Clear Frontier Ag. Management
Colorado Department of Agriculture
Continuum Legacy Partners
Duke World Food Policy Center
Evergreen Ranching and Livestock LLC
Funders for Regenerative Agriculture
Galway Sustainable Capital
Grows Together Consulting
Hawaii Good Food Alliance
Hilltribe Organics Limited
International Community Foundation
Lightning S Livestock Solutions
Miller/Howard Investments
Natural Sourcing International
Prime Coalition, Early Climate Infrastructure
Regenerative Agriculture Alliance
Regenerative Agriculture Network Tasmania
SAFSF Initiative on Sustainable Fibers
Spokane Conservation District
SRI Planning and Investments
Stromback Land Regeneration
Sustainable Agriculture and Food Systems Funders
The Alliance for Collective Action
The Martha and Hunter Grubb Foundation
The Rural Urban Connection
The Schmidt Family Foundation
UMN Forever Green Initiative
University of Colorado Boulder
University of Missouri Center for Agroforestry
Yale School of the Environment
Become a Sponsor
Sponsors of the RFSI Forum are the organizations leading the transition to a more regenerative food system. Sponsorship packages offer value and flexibility for diverse types of businesses, including:
Increased visibility and thought-leadership among a unique investor and activator community
Opportunity to showcase your expertise and services
Media coverage before, during and after event
Branding throughout the event
For information on how to sponsor future events, please contact us here →