RFSI Regenerative Dialogues Webinars offer in-depth looks at new reports, technologies, techniques, and information that impact the regenerative community. Watch for new webinars throughout the year. To find out how to reach our audience through a webinar, contact us at info@rfsi-forum.com.
Past Webinars
An RFSI Regenerative Dialogues Webinar
Presented by Jenny O'Connor of Guidelight Strategies
---
Jenny O'Connor, author of the report "Barriers for Farmers and Ranchers to Adopt Regenerative Ag Practices in the US" will share her findings from a year-long journey to better understand the barriers and challenges that US farmers and ranchers face daily and how we might best support them to reimagine a new system. She aims to shine a bright light on the interconnectivity of the challenges across the system and, by doing so, fuel a more systems-oriented, collaborative, and equitable approach to funding and investment across the sector.
The intended audience for this webinar includes funders, policy-makers, farmers, ranchers, and non-profit leaders.
---
About Jenny O'Connor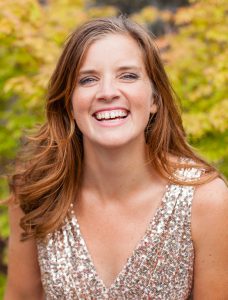 After over 8 years managing and evaluating food security and rural health programs in East Africa for a variety of international programs and governmental organizations, including the Gates Foundation and USAID, Jenny O'Connor founded Guidelight Strategies, a strategic consulting firm focused on the design, development, and implementation of strategic funding and program initiatives in the food/ag, environment, and conservation sectors. As the principal strategist and founding director of Guidelight Strategies, Jenny works with innovative businesses, foundations, government agencies, and nonprofits to strengthen organizational capacity and guide them through the development of both their social and sustainability strategies, as well as advising and implementing strategic funding programs.
Jenny focuses her work in the environment, climate change, water, and food/ag sectors and advocates for systems approaches to solving root problems across these issue areas. Over the past year, she has been developing a national landscape analysis of the barriers for ranchers and farmers to transition to regenerative agriculture in the US, diving deeply into financial, supply chain, and policy barriers and opportunities. She published a 2020 report, sponsored by Patagonia, highlighting her work: Barriers for Farmers and Ranchers to Adopt Regenerative Agriculture Practices in the US: Identifying Key Levers and Opportunities for Funders. She also co-leads the SAFSF (Sustainable Ag and Food Systems Funders) special project on US fiber systems, alongside her colleague Sarah Kelley, and recently released a roadmap for investing in and revitalizing a national sustainable textile supply chain: "The Fibers Roadmap: Integrated Capital Opportunities to Support U.S. Revitalization and Growth." Jenny was also selected as an RSF Integrated Capital Fellow for 2019, where she engaged with diverse forms of financial and human capital to support enterprises and strategies that address complex social and environmental problems, and is currently the co-chair of the FORA (Funders for Regenerative Ag) policy working group.
---
An RFSI Regenerative Dialogues Webinar
Presented by Sarah R. Kelley of Common Threads Consulting, and including three panelists presenting Case Studies from the Roadmap

---
Like food, fiber crops are part of an interconnected agricultural system that impacts health, social justice, and the environment. These familiar yet often overlooked agricultural products include plant-based fibers like cotton, hemp, and flax and animal-based products like wool, alpaca, and leather.
Sarah Kelley will introduce the new report, "The Fibers Roadmap: Integrated Capital Opportunities to Support Revitalization of U.S.-Grown Fiber, Textiles, and Leather", which examines the interconnected impacts of the current textile industry and the opportunities for funders and investors to be part of the growing revitalization of just and equitable U.S-based fiber production. The Fibers Roadmap, written by Kelley, Jenny O'Connor, and Calla Rose Ostrander, is a project of Sustainable Agriculture and Food Systems Funders (SAFSF). This webinar will feature three of the case studies presented in The Roadmap, demonstrating the powerful opportunities that U.S. fiber system businesses have to scale their work with added funding and investment.
---
About Sarah R. Kelley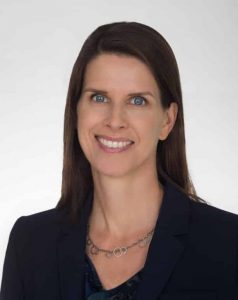 Sarah R. Kelley is the Principal of Common Threads Consulting, working with funders and investors to provide strategy development, research, impact assessment, and facilitation. She serves as Consultant/Project Director to Sustainable Agriculture and Food Systems Funders (SAFSF) for its Special Project on Sustainable Fiber and Textiles, and she is the author of "The Fibers Roadmap: Integrated Capital Opportunities to Support Revitalization of U.S.-Grown Fiber, Textiles, and Leather", along with her colleagues Jenny O'Connor and Calla Rose Ostrander. Other recent work includes interview-driven analysis for the Guidelight Strategies/Patagonia regenerative agriculture landscape assessment, with a focus on racial equity in regenerative ag, and strategy development for a family foundation seeking to defend environmental health progress from libertarian and corporate influence. She was selected as a 2018-19 RSF Integrated Capital Fellow, focusing on integrating investment and grant-making strategies to drive change.
Previously, Sarah served for 10 years as Senior Program Officer at Island Foundation, where she directed the Environment portfolio and managed $1.2 million in annual grants. In that role she developed and implemented a program on equity, inclusion, and environmental justice, including an innovative cohort-based model for grantee equity training. She is a Board member and Treasurer of New England Grassroots Environment Fund, where she supports the Grassroots Fund's innovative participatory grant-making model. Sarah holds an M.S. in Plant and Soil Science from the University of Massachusetts Amherst and a B.A. in History from Yale.
Hear about investable opportunities in the fiber market from three entrepreneurs working in the field:
Ryan and Kat Huston, Huston Textile Company – Huston Textile Company (HTC) is a creator and purveyor of high quality, small batch fabrics using vintage American machinery for retail and wholesale clientele. HTC is committed to a textile revolution rooted in the soil and the repatriation of heritage community knowledge and infrastructure. By blending domestically-sourced natural and regenerative fibers (cotton, flax, hemp, and wool) from certified producers, and working with a wide range of U.S. farmers and supply chain partners, HTC creates textiles made to last.
Albert Wilde, Wild Valley Farms – Wild Valley Farms is a family owned farm and ranch in Croydon, Utah. Albert runs over 200 head of cattle and 2,600 head of sheep, including Columbia/ Rambouillet and Suffolk breeds. He takes waste wool from farmers, recycled wool from companies, and waste wool from the textile industry and uses it to make wool pellet fertilizer, which is high in nitrogen and improves water retention and soil texture. Through their work, Wild Valley Farms hopes to raise the market for low-end wool to help sheep ranchers of all sizes.
Sarah Bellos, Stony Creek Colors – Stony Creek Colors' rural Tennessee factory produces the world's highest purity plant-based indigo natural dye extract suitable for use in denim mills. The company manages the full agricultural value chain for natural indigo dye production, from seed breeding and production, through partnering with contract farmers to produce the crop biomass, to harvesting and processing into an industrial quality dye.
---
An RFSI Regenerative Dialogues Webinar
Brought to you by: Iroquois Valley Farmland REIT
---
Take an inside look at the makings of an impact-first farmland investment through the eyes of those involved: the investor, the farmer and the investment vehicle. These panelists will discuss the important ecosystem that exists within this kind of ag investment – what is the opportunity, who are the players, what is their experience, and what are the outcomes. The audience will also have a chance to get their questions answered.
This engaging dialogue addresses:
How investors evaluate the opportunity to invest in organic farmland and operation
What returns can be expected based on historical reference
The farmer experience through the investment process
The financial, social, and environmental returns and impacts, as well as how are they measured
Don't miss this unique opportunity to see how investment in organic and regenerative agriculture can be successfully executed for economic, ecologic, social impact.
Presenters:
Alex Mackay, Vice President, Investor Relations, Iroquois Valley Farmland REIT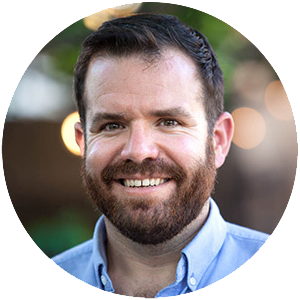 Alex Mackay is the Director of Business Development and Investor Relations for Iroquois Valley Farmland REIT, an organic farmland investment company with a broad base of support from more than 400 mission-aligned investors across the country. Iroquois Valley offers land access to organic farmers through innovative leases and mortgages that prioritize farmer prosperity and social and environmental impact alongside investor returns. The Company is a Public Benefit Corporation and an award winning B-Corp that has been partnering with farm families since 2007 to build a growing portfolio approaching 15,000 acres across 14 states. Both accredited and non-accredited investors can participate and investment amounts range from $10,000 to $5MM in size.
Claire Mesesan, Vice President, Farmer Relations, Iroquois Valley Farmland REIT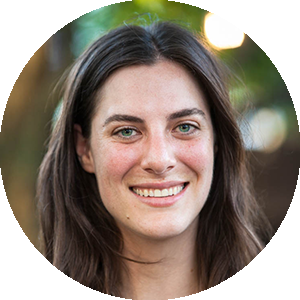 Claire joined Iroquois Valley in 2015 as Communications Director where she created mission-driven, data-informed content across platforms. Her projects have included a website redesign, video production, impact reporting, and managing the B Corp recertification process. Claire gravitated toward stakeholder engagement and relations as she worked with farmers to tell their stories and amplify their impacts. After serving as Communications Director for five years, Claire transitioned into the role of VP, Farmer Relations where she focuses on process, program development, and resource-building. This involves collaborating with the team to support farmers as they move from intake, into the pipeline, and as they enter the portfolio. Claire is broadly focused on Iroquois Valley's farmer-facing work to ensure partnerships are successful. She continues to work on impact strategy, evaluation, and reporting in support of Iroquois Valley's efforts to create public benefit.
Tanya Steinhofer, CFA, CFP®, Principal, Redwood Grove Wealth Management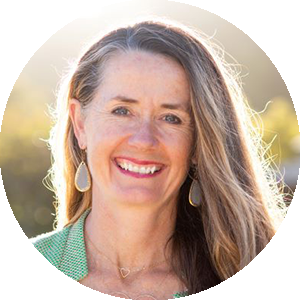 Tanya is a Certified Financial Planner (CFP®) and Chartered Financial Analyst (CFA) with almost 20 years of diverse investment industry experience, including expertise in real assets (e.g., real estate, commodities) and sustainable/impact/socially responsible investing. She is passionate about helping women and families with young children with their finances.
Her prior experience includes several years as a Senior Research Analyst and Investment Advisor at a local independent wealth management firm. She began her investment career as an equity research analyst covering real estate investment trusts (REITs), first on the sell-side for Goldman Sachs in New York and then on the buy-side for a dedicated REIT money manager.
In addition to her professional experience, she is an active non-profit volunteer, with an emphasis on financial literacy for non-profits such as Junior Achievement.  She chairs the Student Workshop Committee of the Bay Area Financial Education Foundation, whose mission is to improve the financial literacy of Bay Area youth, and serves on the advisory board of Money Quotient, whose mission is to facilitate the exploration and implementation of a values-based, life-centered approach to financial planning. She is a Past President of the Financial Planning Association of San Francisco and a member of the CFA Society of San Francisco.  In recognition of her contributions to the profession and community, she was awarded the 2017 Heart of Financial Planning by the Financial Planning Association. Her education includes both a BA and an MBA from UC Berkeley. Her passions outside of work and family include running, cycling, skiing, gardening and traveling.
Thank you to our Presenting Sponsor:

---