About Us
The Regenerative Food Systems Investment team brings more than two decades of combined experience executing high-quality agricultural and investing events, research, and media coverage.
After more than a decade covering the agricultural investment sector and an additional five years working with regenerative farmers and the organic supply chain, it became clear to our team that there is a tremendous opportunity to bring these two worlds together in an impactful way. Capital, from many diverse sources, is critical to the expansion of a regenerative food system, and the climate, ecological and social benefits that come with it.
With this in mind, we set out to create the first Regenerative Food Systems Investment (RFSI) Forum in 2019. Our goal is to work across diverse groups of funders and stakeholders to mobilize more capital for organic and regenerative food and agriculture projects. We also aim to perpetuate the expansion of information, data and tools to communicate the financial and ecological benefits of investments in a regenerative food system.
After a very successful inaugural Forum in September 2019, we are convinced more than ever of the potential for positive change that can come from informing and connecting the food system and larger financial investment community.
We hope you will join us in growing this crucial community.
Sign up for our bi-weekly Raising Regenerative newsletter and event updates.
The Team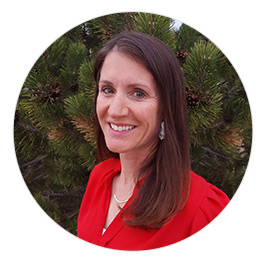 Sarah Day Levesque | Managing Director
---
As GM of Events & Media for Swift Communications, Sarah works with operations across Swift Communications to develop event capabilities and is responsible for creating new lines of business for events and related products. She serves as head of events for Swift's largest event operation, Acres U.S.A., and as Director of Swift's newest operation: Breaking Ground Institute, where she is responsible for Regenerative Food Systems Investment and Emerging Leaders in Food & Ag. Sarah is a firm believer in the power of learning and enrichment experiences to bring communities of all kinds together for positive change. She is passionate about creating a healthy and productive path forward for the food system and her work reflects this.
Before joining Swift Communications in late 2016, Sarah spent a decade in agricultural media, where she played a key role in the development of successful event and media brands, including Women In Agribusiness and Organic & Non-GMO Forum, and also served as Editor-in-Chief of Global AgInvesting Media.
Sarah holds an M.S. in Agriculture and Resource Economics and an M.S. in International Agricultural Development from University of California, Davis.
When she's not working, you can find Sarah running, cheering on the New England Patriots, volunteering in local agriculture education or playing ball with her family.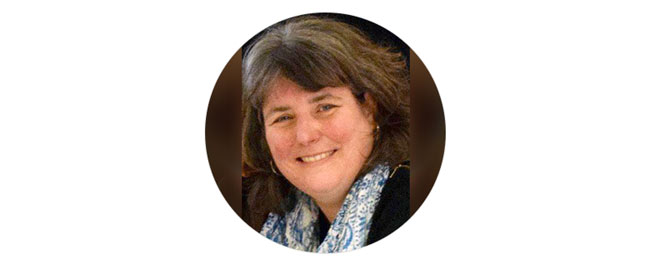 Keri Hayes | Director of Operations
---
Keri joined Swift Communications in 2018. She has been producing professional conferences in both domestic and international markets since 2006. Her mix of experience in planning, publishing, marketing, negotiation, writing, budgeting, and sales allows her to handle all of the back end needs that make for a successful event.
She lives on the coast of Maine with her two teenagers and her dog. She is an elected Trustee of the local high school, board president of Acadia Community Theater, and a member of her town's Solar Committee. In her free time she enjoys hiking, kayaking, sports, photography, gardening, and time around a campfire.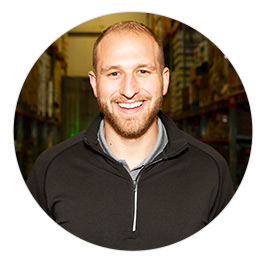 Anthony Corsaro | Director of Business Development
---
Anthony joined Swift Communications and Breaking Ground Institute in 2021 to serve as the Business Development Director. Anthony connects with stakeholders across both the Regenerative Food Systems Investment and Emerging Leaders in Food & Ag communities to create meaningful connections that catalyze the regenerative transformation of our food system. Anthony is committed to building food supply chains that incentivize the production and consumption of healthy, nutrient-dense foods.
Anthony was a third-generation family contributor and produce distribution executive at Indianapolis Fruit Company before joining Swift Communications. Anthony oversaw the sales & marketing team that provided fresh produce products and services to over 2,500 retail customers across 20 states. Anthony's professional background in food distribution and personal health journey with food as medicine led him to his commitment of building regenerative food systems. Anthony is an active investor in multiple regenerative food ventures, and he is an entrepreneur in the space as well.
Anthony holds a B.S. in Business from the Kelley School at Indiana University, where he was a varsity athlete as a tight end on the football team.
Anthony enjoys lifting weights, experimenting in the kitchen, and working on his entrepreneurial ventures in his free time.
Our Family of Operations
RFSI is a Breaking Ground Institute initiative. Breaking Ground Institute (BGI) is an education, event, and media company working to grow impactful niche market and business communities – including but not limited to agriculture and food – by facilitating opportunities to learn and build stronger business relationships and networks. We do this through the development of high-quality, informative events and related services, online platforms and publications. In addition to RFSI, BGI is responsible for the Emerging Leaders in Food & Ag series and Influential Women of the Sierra Nevada.
BGI is the national conference arm of Swift Communications, a family-owned media company founded in 1975 with a commitment to integrity; we bring light to truth, excellence to endeavor and strength to community. Sister operations to BGI in the Swift Communications family include local newspapers – including the Aspen Times, Vail Daily, Steamboat Pilot, the Tahoe Tribune, Park City Record and more – as well as a family of agricultural companies – including Acres U.S.A., The Fence Post, Tri-State Livestock News, and Backyard Poultry.