---
Be a part of THE marquee event for investing in Regenerative Food and Agriculture!
The RFSI Forum catalyzes conversation, advances education, and drives increased investment in regenerative agriculture and food.
October 12-13 | Denver, Colorado | The Cable Center
< ABOUT ANCHOR >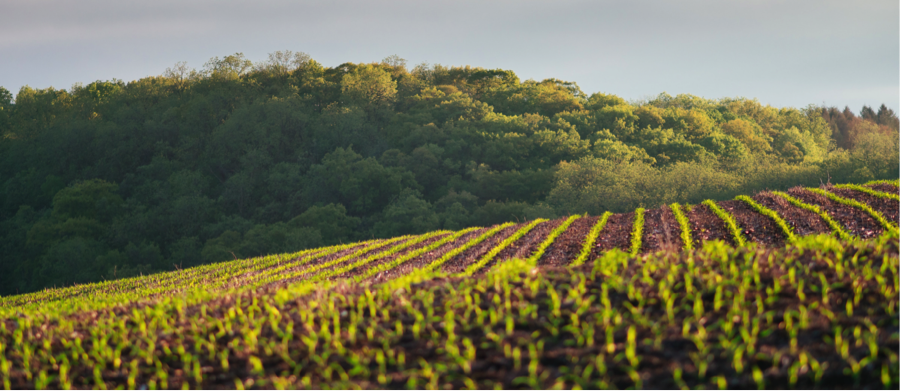 The Regenerative Food Systems Investment (RFSI) Forum is the ONLY event that exclusively brings together investors, capital activators, and critical stakeholders working to build resilient food systems. Listen and learn from the leaders in investing and regeneration. Meet existing and new connections to advance your goals in this space.
< AGENDA ANCHOR >
Agenda: October 12-13, 2022
This October we will gather hundreds of leaders in investing and building regenerative food systems for two days of essential insights and relationship building. This is where the magic happens – don't miss your opportunity to connect to the information and people that will help move this space forward!
<TOUR ANCHOR>
Regen Food Systems & Farm Tour
The Regen Food Systems & Farm Tour is an optional add-on experience taking place on October 11. The tour will provide an inside look at McCauley Family Farms, a regenerative farm near Boulder, and the Boulder Valley School District Central Kitchen. Following the tour attendees will enjoy a unique on-farm networking experience, complete with only the finest farm-to-table food.
Join us on Tuesday, October 11 as we explore the regenerative food system nestled at the base of the Rocky Mountains near Boulder. Spots are limited for the tour, so register soon to reserve your spot!
Thank you to our Tour Sponsor
Learn more about our stops!
McCauley Family Farms
Established in 2012, McCauley Family Farms is a regenerative whole-farm ecosystem that nourishes people and planet. Along with the high mountain snowmelt that irrigates the fields through historic canal, the people that contribute to the farm—staff, volunteers, interns, friends, family, neighbors, and customers—are its lifeblood. The farm is founded on the belief that people and planet can be healed with delicious food. As a unique and vibrant node in the expanding local food system web, McCauley Family Farms is connecting the dots between consumers and crops, produce and people, seeds and souls.
On the farm you will find fermentation, local seeds, perennial crops and herbs, fruit trees, pastured chickens, sustainable honey, sheep, pigs, alpaca, a llama, and most days. Marcus will share his journey as an organic and regenerative producer, how he built his operation, the headwinds he faced along the way and next steps on the journey.
<SPEAKER ANCHOR>
Speakers
< ATTEND ANCHOR >
Attend
This is THE gathering for learning how and where to invest capital into agriculture and food for financial and impact returns. Whether you have been engaged in the regenerative space for decades or just a little curious, this event offers unparalleled insight and networking opportunities.
Who should attend?
Investors, fund managers, foundations
Financial advisors and other investment services
Entrepreneurs and producers
Food companies, agricultural and food service providers
Advocates for healthy food systems
< VENUE ANCHOR >
Venue
The 2022 RFSI Forum will be held in the heart of Denver at The Cable Center. The Cable Center is a high-tech, high-impact, contemporary building situated on the campus of Denver University. The Cable Center was created to be hub for advancing innovation & entrepreneurship to drive the connectivity industry.
2000 Buchtel Blvd South | Denver, CO 80210
Hotel
RFSI has secured a room block at a special rate for conference attendees at Clayton Members Club & Hotel, 233 Clayton St, Denver, CO 80206. This high-end hotel is conveniently located 3 miles from The Cable Center and within walking distance to a large selection of restaurants and bars in the Cherry Creek District. The hotel also has a Mediterranean restaurant, cocktail lounge and gym!

*** Please book your stay by September 9 and use our custom booking page linked here to receive the group discount: 
< SPONSOR ANCHOR >
Food and Beverage Donors
Become a Sponsor
For information on our exclusive sponsorship packages, please contact Anthony here →