The effort to recreate an Australian agriculture system that builds natural capital, restores rural farm communities, and addresses food security is well underway, thanks in part to companies like Impact Ag Partners who are demonstrating how this work can be done. The decade old company believes agriculture can and needs to be part of the solution to climate change and works to profitably build natural capital at scale through regenerative agriculture. The team has AU$600 million assets under management across Australia and the United States, representing 500,000 acres in a diversity of crops, including permanent tree nut crops, wheat, barley, and ranch land. The company has already brought in AU$1 million in soil carbon credit revenue and is also working with biodiversity credits, green finance deals and more.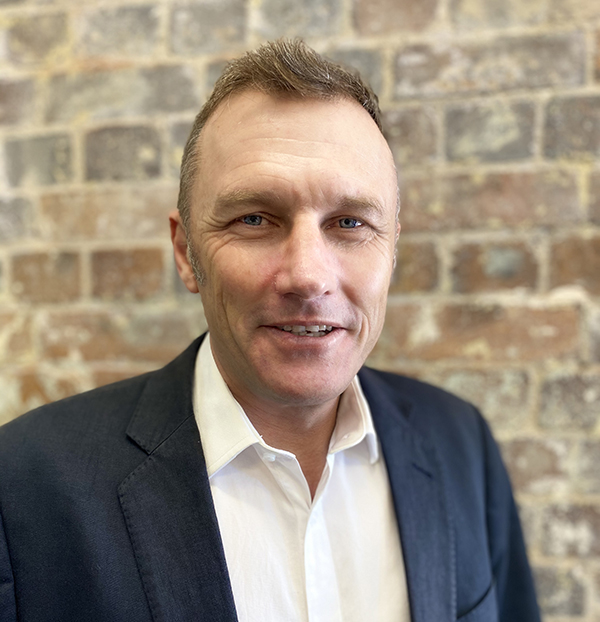 We spoke with Founder and Managing Director Bert Glover last year about the origin of Impact Ag Partners, their momentous carbon credit deal and the future of regenerative agriculture investment. It's been 14 months since we last spoke and while much has changed in the world the move towards a regenerative agriculture system has continued to plow forward. Recently, we caught up with Bert to see what his team has been up to, what today's global landscape might mean for regeneration, what the U.S. and Australia can learn from each other, and the role data is playing.
Catching Up
From your perspective, how has the push for building natural capital and natural capital markets progressed in Australia in the last year?
Bert Glover (BG): Building natural capital and the role of carbon in production systems primarily has attracted a huge amount of attention in the last 12 months. The increased awareness and appetite for information from landholders has been overwhelming not only how to build soil carbon but also how to monetize surplus carbon generated from real assets. Markets have continued to evolve slowly and new participants of scale are minimal. In Australia the ACCU market is the dominant participant and has the majority of the market share as it was a reverse auction operated by the government being both market and regulator, which has now changed. We have seen an increase of interest from offshore private market participants looking to participate in Australia and partner with organizations to offer alternative markets for participants.
Tell us about Impact Ag's work in the last year – what has your team been working on?
Bert Glover (BG): We have had a year of growth in the last 12 months as we have expanded our team in both Australia and the USA, invested $400m in assets across Australia and the USA and kick started multiple carbon emissions management, and green finance initiatives.
As a US-based operation, we are happy to have you bring your work to the States – welcome! In working in both US and Australian regen ag in the past few months, what are some of most important distinctions you have discovered?
Bert Glover (BG): I think what has surprised me since not being in the US for 2 years due to the Pandemic has been the advancement in the awareness of Regen Ag in the US. The increase in awareness is more noticeable in the philanthropic, investment and research areas. The Ag and Food Industry activity in the US seems to be a little slower in terms of emissions management and climate impact on food and fiber production in future. What is advancing strongly and fast in the US is regen food initiatives and branding to attract the discerning consumer who cares about food production practices, climate, and animal welfare.
In terms of large-scale commercial practice change on the ground across farms and ranches, it seems that Australian producers are more advanced in their thinking and practice change planning than US producers on the whole, that's a generalization. I think this is most probably due to the opportunities available to Australian producers in the carbon markets, whereby the same opportunities are less available or not as feasible for US producers. We have always felt that Australia is a perfect place to trial and pilot new initiatives on the ground from a production point of view due to the raw commercial nature and approach taken by Aussie producers.
What can the US and Australia learn from each other?
I think it's imperative that we share our learnings, data, and information in order to expedite the uptake of regen ag. In terms of practice change, we think case studies of change are effective as we feel these resonate more with farmers and ranchers. In addition, I think other case studies such as regenerative food production and vertical integration initiatives along with carbon projects are all things we can share. In general, I think the USA has more advanced financial instruments and structures for investment in regenerative ag and food and Australia could learn from that. Some of these financial structures enable and provide producers with finance to make significant change without the balance sheet risk.
How do you see current world events – recovering from the pandemic, the war in Ukraine, and the increasing price of chemical fertilizer and fuel – impacting the Australian ag sector?
Bert Glover (BG): Globalization as we knew it has been really challenged in the last couple of years. I think the Pandemic has really made us all stop and think about how food and fibre is produced, where it is processed and how do we value our core needs for survival. One thing that has been really highlighted in recent times is the impact of a crisis on supply chains and the interruptions to society and business that supply chains can cause. In the context of Australian agriculture, our farmers will really focus in on our cost base moving forward and look for substitute products or services and to technology as a tool. These events will see more farmers and ranchers looking closer at the principles and practices of regenerative agriculture. Nations that can produce food and fibre at a lower cost with global access to markets and deliver on ESG expectations will be the winners.
Keys to Enabling Transition
When we talk about investing in regenerative food systems there's the land opportunity – transitioning land to regenerative practices and outcomes – but there are also a lot of investment levers that can support and enable regeneration – technology, markets, policy, ecosystem services. What levers and tools have been the most useful in Impact Ag's work in building natural capital?
Bert Glover (BG): In terms of building natural capital on our assets the biggest contributor has been the practice changes we have made on farms and ranch's following acquisition. By implementing regenerative Ag principles, we have been able to generate natural capital continuously and initially this takes an investment in our people on the ground. Management has been the biggest influencer coupled with my team's ability to create profitable strategies, supply the principles, systems and tools for success. Technology and data are key for us which helps us understand how/if we are winning.
Where do you see the biggest gaps in innovation and investment for making this transition to regeneration?
Bert Glover (BG): I still feel that more needs to be invested in markets for Carbon, produce and other output from these ranches and farms to enable farmers to see the financial feasibility for transition to regenerative agriculture. If markets mature so farmers have options through better competition then financial feasibility will be more easily identified. The transition needs to have multiple benefits beyond the sale of surplus carbon generated, we need more markets for regeneratively produced food and fibre and more case studies explaining the ecosystem services generated through regenerative agriculture.
Last year, we talked about supply for carbon and ecosystem services markets being a constraint and it seems to still be the case. How do we engage more landholders at a faster rate to increase the supply? And how do we engage landholders with integrity in markets that are still developing?
Bert Glover (BG): This is the golden question, as you say demand still outstrips supply for carbon credits, we could sell millions of credits if we had them for sale. Again, to increase the supply I feel landholders need more information, opportunities, and markets to inform the financial aspects and motivations to be involved.
The Role of Data
When we've talked in the past, you told us about how your interest in data played a part in your desire to found Impact Ag. What key data does your team measure and use to make management decisions?
Bert Glover (BG): When we think about our data suite, we measure our core pillars performance being financial performance, human performance, soil performance, plant performance and livestock performance (if livestock are included). We utilize different tools and methods for each depending on what we need to make a decision. One lesson we have learned is to not measure and capture data for the sake of it, only collect what is going to be used for a decision or information to benefit the business. One other aspect of this is to have comparative data to enable comparison, that could be benchmarking data with other businesses or historical data we have in house to give our performance context.
What role do you think data is playing in the development of a more climate smart, regenerative agriculture system?
Bert Glover (BG): Data is starting to play a more senior role within farm business's decisions as farmers become more sophisticated. Farmers without data find it difficult to make the transition as they don't know their current position and therefore a baseline to work off or how good or bad they are performing across all aspects of their business. Those business's that track performance through data and information gathering find it easier to identify where within their business they need to improve which stimulates management changes.
What is the most important data you think is needed to further investment in these systems?
Bert Glover (BG): To start with, financial data is imperative for these businesses to understand overall business performance and financial returns to highlight any urgency for changes and transition. Financial data will help businesses understand what capacity they have to reinvest in new initiatives or projects to transition towards regeneration. If businesses have the desire to invest in transition without a strong balance sheet, then we see opportunities for transition/green finance products.
---
Learn more about the data and case studies Impact Ag are collecting at the RFSI Australia event this month. Learn more and register here.