With a successful pilot fund raised and more than two-thirds deployed, Black Farmer Fund (BFF) has announced an ambitious $20 million second fund: Black Farmer Fund 2.0. The new integrated capital fund will be comprised of $10 million in grants and $10 million in loans and an additional $1 million in emergency relief grants, all designed to serve to Black agricultural business in the food system across the Northeastern United States. Overall, the BFF team says the fund is a reflection of their continued commitment to move resources into Black agricultural communities in a non-extractive manner.
The announcement comes after a big year in 2022, where the BFF team grew from three to ten in order to better serve the community and prepare for the new fund execution. Throughout 2021-2022 the team at BFF deployed $639,000 of the pilot fund through patient non-extractive capital to a variety of Black farming and food projects in the northeast United States. Average check size was $76,000 with a 3% interest rate and a 7-year term and 12 months deferral period. The BFF team also spent time in 2022 offering services to build community capacity, offering skill share events, accounting and legal counsel, agricultural planning, and business development, among other services. The year also saw the organization launch the Rapid Response Fund, designed to help their community respond to unexpected difficulties. Through that vehicle, they were able to fund 13 black farmers, businesses, and food actors with $91,859.
We had the chance to listen in to BFF 2.0's launch session this week and afterwards caught up with co-founder Olivia Watkins to learn more about their work and the new fund.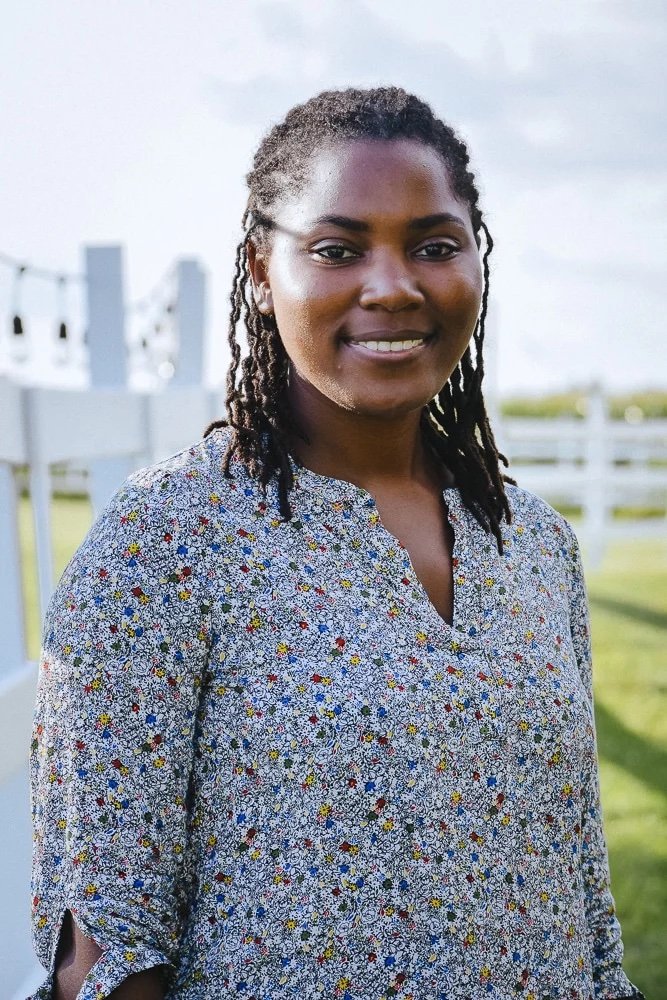 RFSI: Can you tell us how you and your co-founder started Black Farmer Fund?
Olivia Watkins (OW): Karen Washington and I started Black Farmer Fund out of a direct ask from black farmers for a financial institution that they could trust. There has been documented intentional discrimination throughout financial institutions in general, but especially those that are supposed to serve black farmers. Our mission is to nurture and grow community wealth and health by investing in the black agricultural food system of the Northeast.
RFSI: Can you tell us a little about Black Farmer Fund's Pilot Fund?
OW: For our Pilot Fund, we were looking to combine an investment lens that centered businesses that are contributing to food sovereignty and have a community governance aspect as to how those decisions get made. We had a Pilot Investment Committee, called our Pilot Community, that was filled with black farmers and organizers who made the initial decisions. Our intention was to not only shift capital but also power. For our Pilot Fund, we raised an oversubscribed fund of $1.1M from a foundation, Sandy River Charitable Foundation, and other donors. We funded a variety of different projects across the food system. You can check them out here!
RFSI: What lessons did you learn from the Pilot Fund?
OW: First and foremost, the demand for what we were offering to our community was very high. A black-led organization providing community with patient, non-extractive capital is very rare in our country today. Additionally, having opportunities for the community to build relationships and recieve technical assistance being done all in a way that is culturally relevant is not currently being offered. Most of the farming TA providers are white-led organizations.
We also learned that we needed to increase our capacity if we wanted to meet this demand. We deployed $638,000 of the Pilot Fund with a team of three and 5 contractors. Because our intention with our work is to provide customized experiences for our borrowers and do achieve depth of our work, we knew we needed to increase our organizational capacity in order to make that more sustainable.
RFSI: You just announced Black Farmer Fund 2.0 – congratulations! How, if at all, does it differ from the Pilot Fund?
OW: The main difference is in the organizational capacity to do so! We now have a team of 10 folks who are supporting the organization with everything from the back office, to maintaining relationships with our borrowers, to running programs to providing technical assistance, and structuring non-extractive patient capital financial agreements.
BFF Fund 2.0 is a significantly larger raise than the Pilot Fund, with a $20 million integrated capital pool. Given the demand that we saw for the Pilot Fund, and the amount of capital that it truly takes to finance and sustain agricultural businesses, we are excited to be able to support black agricultural businesses with as much of there capital stack as we can.
RFSI: Who will you support?
OW: We will continue to support similar businesses like the ones we have supported in the Pilot Fund. We have a mix of businesses that were early-stage and late-stage. We are looking forward to supporting businesses in BFF Fund 2.0 that are in mid-stage and being able to round out our portfolio with a variety of businesses that can benefit from our investment capital and can build community with one another in order to support with B2B relationships.
RFSI: What kind of funders or capital are the ideal fit for BFF 2?
OW: BFF has Fundraising Values & Principles that we ask our funders and investors to align with before considering investing. You can find those here! We are looking for capital that is patient and flexible. This is important so we are able to turn around and provide the same type of patient non-extractive capital to our borrowers. For an overview of the capital stack, you can find that here.
RFSI: What does success look like for your funds and the projects/people they support?
OW: Success overall looks like the businesses being able to nurture and grow community wealth & health for the Northeast. Specifically, we are excited to see our businesses prioritize local vending of their goods & services, employing BIPOC folks across their organizations, and utilize different tools to manage their environmental impact (ie. sustainable agriculture, waste mitigation, etc.).
RFSI: Where can funders learn more?
OW: Readers can head to our Invest page on our website that has information on our offerings, a copy of our Offering Memorandum, and FAQ
RFSI: For those who are not funders but are interested in supporting BFF's work, what do you recommend they do?
OW: Share our work with people who are in your network who are funders!
---
Sarah Day Levesque is Managing Director at RFSI & Editor of RFSI News. She can be reached here.