Chapul, LLC announced today a $2.5 million raise in seed funding and partnership with Nexus PMG to launch Chapul Farms, an end-to-end, regenerative insect agriculture project development company stewarding in a new era of integrated, biological solutions to solve the biggest global food system challenges. The round was co-led by Nexus PMG and Mark Cuban Companies, with participation from Daniel Lubetzky (Equilibra Ventures) and other high net worth individuals.
"Equilibra Ventures is energized to support Chapul Farms in an important space that could have great benefit to our environment and society," says Lubetzky, Founder of KIND Snacks and Equilibra Ventures.
In 2012, Chapul (pronounced chah-pool) launched with a Kickstarter campaign and made headlines in 2014 when Mark Cuban invested in the first US cricket protein bar on Shark Tank. The company continued to pioneer the insect protein category while catalyzing financial, regulatory, and market growth. Nine years later, Chapul Farms is developing infrastructure projects to rapidly accelerate the growth of the insect supply chain and leverage the broader environmental benefits of insect agriculture.
Insect farming – the practice of raising and breeding insects as mini-livestock for use in food, feed and other products – has shown significant market growth in the past decade. Insects are a natural part of the diet for many fish species, poultry, swine, and even dogs and cats. Feeding the animal production and pet industries requires millions of tons of compound feed, valued at hundreds of billions of dollars (aquaculture, USD 58 billion; poultry, USD 235 billion; swine, USD 118 billion; pet food USD 75 billion).
The insect market also has the ability to address several major challenges facing the global agriculture sector. Our current food system is ill-equipped to sustainably supply sufficient food and feed; agriculture generates 24% of total greenhouse gas emissions, is the leading driver of deforestation, soil degradation, and biodiversity loss, yet nearly ⅓ of all food produced is wasted each year. The models for waste management and animal feed production are linear, extractive, and susceptible to major disruption in a changing climate.
This fundraise allows Chapul Farms to scale a versatile, nature-based solution for a more circular, sustainable food system – the black soldier fly. Chapul Farms CEO Pat Crowley explains, "Adding insects into the broader landscape of agriculture is a profoundly pivotal course of action to ensure long-term food security on Planet Earth. There is growing support from the scientific community focused on long-term global agriculture that we need to increase: biodiversity, climate resiliency, systems integration, and tighter nutrient/carbon cycles. Insects, and the microbial ecosystems they bring with them, shine in all categories. They are also demonstrating a role in bioremediation of some other massive challenges in humanity's pipeline: water quality/availability, soil health, and carbon sequestration, to name a few. Our team is working with insects to take these challenges head-on."
Insects as a Critical Climate Solution
In the U.S. alone there is 63 million tons of food waste per year. When food and other organic waste ends up in a landfill, it not only wastes all the water, energy, and resources that went in to producing it, but it creates both carbon dioxide and methane, which contribute to global warming. According to Project Drawdown, diverting organics from landfills is the #1 most actionable item to address climate change. Insects represent an untapped, oft-overlooked opportunity to close the loop on organic waste management and prevent these outcomes.
Black soldier fly larvae (BSFL), for example, consume organics waste streams and upcycle these nutrients previously destined for landfills into two valuable byproducts: the larvae themselves and frass (insect manure). BSFL can transform as much as a ton of waste into approximately 100 pounds of larvae (proteins and fats) and 400 pounds of frass (insect manure) in just one week. These byproducts further serve as climate solutions. The BSFL byproduct can be utilized as an extremely sustainable, nutrient-dense alternative source of feed, particularly for fish and poultry. Frass is a natural soil-amending bioremediation input that can serve as an alternative to synthetic fertilizers. The system looks like this: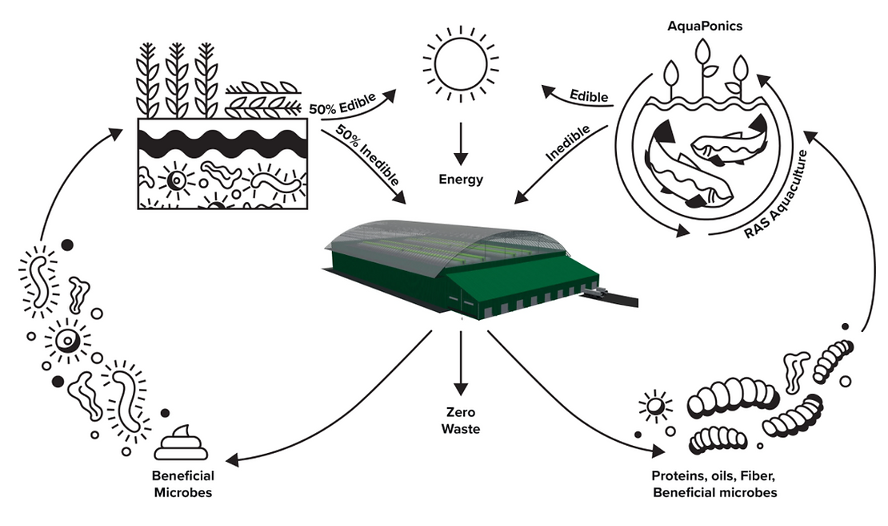 Despite rapid growth and significant promise to address real global food system challenges, the insect agriculture industry is not without challenges, and the question remains: can insect "technology" scale?
Scaling Insect Farming
With this $2.5 million investment and partnership with Nexus PMG, Chapul Farms plans to prove it can.
"We've seen an imbalance between vision and execution for the industry, often because of the complexity of insect colonies as living, dynamic systems," explains Michael Place, CTO of Chapul Farms. "Our team is distinguished by our expertise in biological systems integration and a partnership with best-in-class climate infrastructure engineers, Nexus PMG. We're excited to expand Nexus's already growing track record of successful, climate critical waste-to-value projects."
The investment capital will be used to develop the Nexus partnership, build out the Chapul Farms team, and build a facility that will serve to prove the scalability their model. A portion of the seed capital is going towards the construction of Chapul Farms' Insect Innovation & Research Center in McMinnville, Oregon. Located on a 600-acre regenerative farm, this will be the epicenter of the team's efforts to accelerate, optimize, and deliver the full benefits of insect agriculture. As a "microcosm of many macrocosms," the center will run feedstock trials and testing that support the development of larger scale facilities and additional project development. The center will also host on-farm R&D to maximize the soil regeneration potential of insect frass in partnership with the 501c3 TAINABLE Regenerative Agriculture Laboratory and Soil Food Web – a global leader in soil microbiology.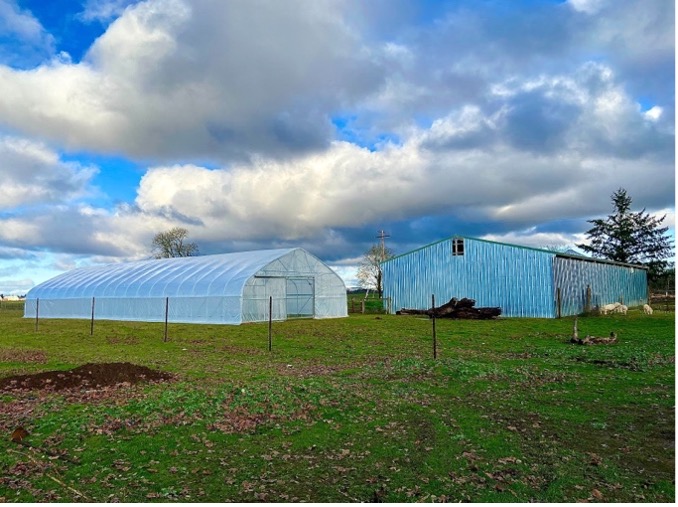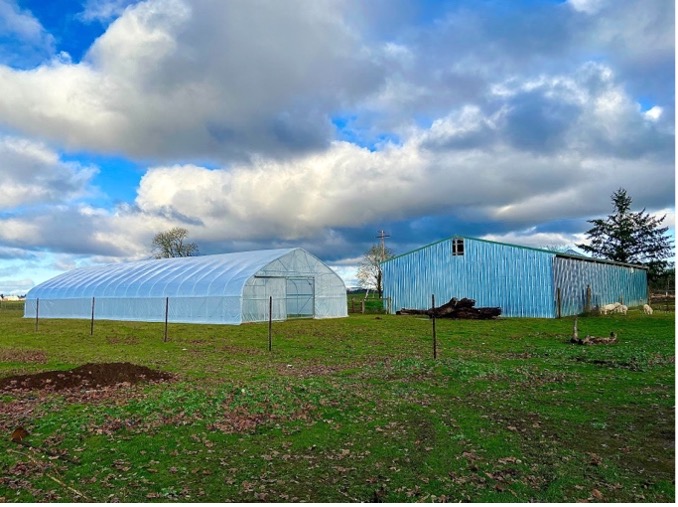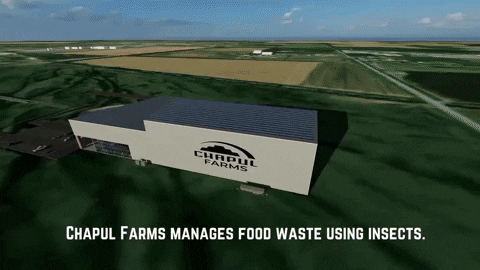 In partnership with Chapul Farms, Nexus PMG will grow its project development capabilities, offering integrated, biology-based, waste-to-value solutions to an expanded range of industries producing organics waste previously deemed "unsolvable". The partnership aims to support the design and project development of more facilities for a range of clients – including municipalities, food companies, biorefineries, wineries, and others – who can utilize BSFL as a tool to convert waste streams to profit opportunities. Nexus CEO Ben Hubbard explains, "Being in the agriculture and infrastructure markets, we've seen the growth of the insect agriculture market. Insect farming is going to bring a lot of traction to the sustainable finance movement. We felt there was no better partner than the Chapul Farms team to get involved with this exciting and impactful industry."
What This Means for Regenerative Agriculture At Large
Chapul Farms' launch is well-timed with the increase in a global effort to shift agriculture management from chemical-based solutions to integrated, biological solutions that preserve the health and longevity of agricultural production. With biology-led designs, Chapul Farms' systems incorporate proven and reliable technologies from robotics, automation, and vertical farming to optimize for biological and ecosystem health. Beyond the facilities, this ecosystem includes the fish and chickens that eat the larvae, and the agricultural soil that benefits from insect frass.
Aly Moore, CCO of Chapul Farms acknowledges, "It's strange to use words like innovation and technology when discussing our business, sometimes. What we're doing is getting out of the way of nature and biology – earth knows how to make sustainable systems. Chapul Farms has made the container to scale nature's solution in our markets. Insect biology is the missing link in rapidly deploying and scaling climate-critical solutions to close the loop on food production and ensure future food security for generations to come."
—
To learn more about Chapul Farms click here.
To learn more about Nexus PMG click here.
Listen to the latest interview featuring Pat Crowley on Nexus PMG's Bigger Than Us Podcast:
---
Sarah Day Levesque is Managing Director at RFSI & Editor of Raising Regenerative News. She can be reached at sdaylevesque@questorcorp.com.