---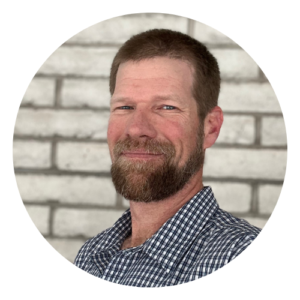 Regenerative Food Systems Investment is excited to welcome our new Business Development Manager, Ian Chamberlain, to the team!
Ian's multifaceted career includes working both domestically and internationally in agricultural business development and planning, operations management, strategic relationship building, procurement, and sales, focusing on positively impacting the world and improving the food system.

Here's a chance to get to know our newest team member…

RFSI: What brought you to the agriculture space?
Ian: I've always had a passion for nature and the outdoors and started out studying Environmental Science in college. I took a summer job on a farm for the experience and that quickly led me to shift my focus to agriculture and food production, hard to believe that was over 25 years ago!
RFSI: You've been working in agriculture for more than two decades – what has been your experience with the evolution of regenerative agriculture?
Ian: It has taken a long time but it's exciting to see the conversation finally evolve beyond trying to provide singular solutions to solve the multifaceted, complex problems we face with our current agricultural system. Over the years I've seen companies pivot to new production models like Organic, Grassfed, Non-GMO, some added Humane handling certifications, sustainability initiatives around water usage and air quality, carbon emissions, etc. but they were really only addressing some of the issues we face and none could commit to trying to address all the issues at any given time. Regenerative agriculture is the first model I have seen to address the land, the animals and the people concurrently, striving to provide complex solutions to solve complex problems. We now have enough experience working in these models to get the data needed to start to fully understand their impacts but it is undeniable that these methods can have significant positive benefits to the land, the animals, and the people using them.
RFSI: What piqued your interest in the investment side of the regenerative food system?
Ian: I started my career working in local and regional food systems and quickly noticed a huge GAP in the supply chain between scaled, commoditized food production systems and local/regional grassroots models. The lack of supply chain infrastructure available to small and mid-sized producers and the access to larger markets puts them at a disadvantage when competing with commodity production models.
RFSI: What new developments in regenerative ag and food system investment are most exciting to you?
Ian: It's really exciting to see larger scale investment starting to happen within the regenerative space. For a long time the only folks brave enough to invest in these models were impact investors that were primarily driven by the positive impact these models have on their environments and communities. We are now seeing more conventional investors looking at the regenerative space as the economic benefits to operating under a regenerative production system are becoming more apparent to larger scale producers.
RFSI: You have extensive experience developing regenerative meat supply chains and brands, where can investment into this area be most impactful?
Ian: A lot of local and smaller regional brands are seeing success and getting a lot of consumer support but are unable to grow into larger markets as there is no supply chain infrastructure to support processing and distribution into those markets for a mid-sized brand. It's been great to see an influx of investment, both public and private, into mid-sized processing and distribution solutions that will support the producers stuck in between the local and national markets and continue to give consumers healthier options that can come at more economical prices when produced and distributed at scale.
---