Meet the Activator is a regular series designed to highlight the incredible and diverse solution builders activating capital for regeneration across the agriculture and food system.
---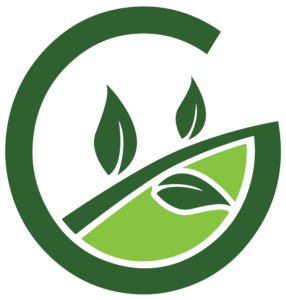 Company: Good Agriculture
Description of Company: Good Agriculture supports current & future regenerative farmers with business services so they can do what they do best: produce food that regenerates ecosystems and nourishes people.
Founded in: 2022
Fundraising Rounds Closed: To this point, self-funded.
---
We caught up with Alex Edquist CEO and Founder of Good Agriculture, a start-up focused on scaling regenerative agriculture to heal the earth and better nourish its people. Alex shares the company's journey so far, lessons learned, and what lies ahead.
What problem are you solving for?
Alex: Farmers are expected to be one-man bands and do the farm operations, the finances, the marketing & sales, the logistics, the compliance, etc. by themselves. This doesn't leave them with the time and energy to focus on their operations and adopt regenerative practices, or if they manage to adopt regenerative practices, to grow their farms. Good Agriculture helps farmers find funding, manage finances, reach new customers and get certified.
How do you characterize the impact of your work?
Alex: Good Agriculture helps current regenerative farmers get profitable, stay in business, and expand their impact, and we free up the time and energy for aspiring regenerative farmers to make the transition. We're creating a business model that will help regenerative agriculture become the default.
What's the biggest challenge you have faced on your investment journey?
Alex: Farmers made it really clear that they want "someone to do it for them" rather than another software tool that they don't have the time to find, figure out, and get value from. We build the tech but also provide the service for the farmers, and most investors prefer pure SaaS plays to anything involving services.
What are your next steps as an organization?
Alex: Further automate our current products to get them 4x as efficient and scalable, build the Good Agriculture platform to integrate our tech with best-of-breed existing solutions, and raise a pre-seed round to support our next phase of growth!
What's the most important lesson you have learned on your journey so far?
Alex: We have to communicate a different value proposition to farmers vs investors vs other regen ag stakeholders. For example, if we tell a farmer we help with the "indoor activities," they immediately get that we do the things they'd do on a computer in the office. If we tell an investor we help with the "indoor activities," they think we mean indoor agriculture. Regenerative agriculture is wonderful in its complexity, but it makes communicating an "elevator pitch" tough!
Learn more about Good Agriculture here.
---
Would you like your company to be highlighted as an activator in RFSI News? Email us here.