Meet the Activator is a regular series designed to highlight the incredible and diverse entrepreneurs activating capital for regeneration across the agriculture and food system.
---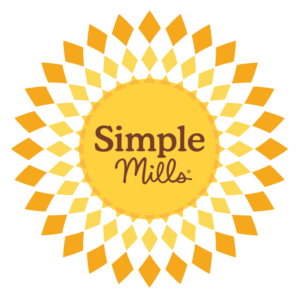 Company: Simple Mills
Description of Company: Simple Mills is at the forefront of the food movement, transforming center store grocery aisles with better-for-you crackers, cookies, snack bars, and baking mixes made with nutrient-dense ingredients and nothing artificial, ever.
Founded in: 2012
Fundraising Rounds Closed:
Minority investment from Vestar Capital Partners in 2019
---
Senior Analyst, Sustainability & Mission of Simple Mills, Berklee Welsh, shares the company's investment journey, lessons learned, and what lies ahead.
What problem are you solving for?
Berklee Welsh: Simple Mills is on a mission to advance the holistic health of the planet and its people through delicious, better-for-you foods. Katlin Smith originally founded the brand to help make nutrient-dense foods easy and accessible, and evolved the mission in 2021 to include planetary health as an equally critical component. With a reinforced focus on planetary health, Simple Mills made a commitment to ensure that all future innovation will be designed to advance regenerative agriculture. At Simple Mills, we define regenerative agriculture as an approach to farming and ranching that builds ecosystem resilience through principles that consider the holistic context of the farm system.
We believe that food has the power to transform people's health and our planet's health. As such, we commit to revolutionary food design that advances regenerative agriculture principles, elevates farmers, empowers eaters, and inspires peers so our food system can nourish people and our planet now and for generations to come.
How do you characterize the impact of your work?
Berklee: Our approach to regenerative agriculture is context-based, holistic, and focused on four key outcomes: improved soil health, increased biodiversity, farm community resilience, and improved water health.
As a food company, product design and ingredient sourcing are our biggest opportunities for impact. Our approach to product design embeds our regenerative agriculture framework into our innovation pipeline, allowing us to design products that incorporate the needs of stakeholders from seed to shelf.
We've developed three product innovation pathways through which all new innovation advances regenerative agriculture: 1) design for diverse ingredients, 2) direct trade with farmers, and 3) invest in regional adoption of regenerative agriculture principles for key ingredients.
What's the biggest challenge you have faced on your investment journey?
Berklee: Simple Mills Founder and CEO Katlin Smith experienced first-hand the many challenges associated with getting funding. One of the largest was securing funding from investors who believed in her mission. When Simple Mills was founded in 2012, the better-for-you snack category was in its infancy and the majority of people didn't understand the opportunity for nutrient-dense snacks to compete with conventional favorites. It took an immense amount of tenacity and dedication to overcome this barrier.
"I felt a huge sense of responsibility because I so deeply believed in our mission and was seeing, first hand, the positive impact, our products were having on people's lives. That gave me the motivation to keep going!" – Katlin Smith
What are your next steps as an organization?
Berklee: We'll be launching several exciting new items in 2023 – stay tuned! We've continued to put our product design framework into action to embed people and planetary health impact into our products, while developing new regenerative agriculture programs with growers and scaling our existing projects.
What's the most important lesson you have learned on your journey so far?
Berklee: We believe farmers are the key to transforming our food system. As we've continued our journey in regenerative agriculture, connecting directly with growers throughout our supply system and beyond has proved invaluable.
Farmer insights are a rich source of inspiration, not only for imagining what an equitable and just food system might look like, but also for innovation and new product development.
Learn more about Simple Mills here.
---
Would you like your company to be highlighted as an activator in RFSI News? Email us here.