Meet the Activator is a regular series designed to highlight the incredible and diverse entrepreneurs activating capital for regeneration across the agriculture and food system.
---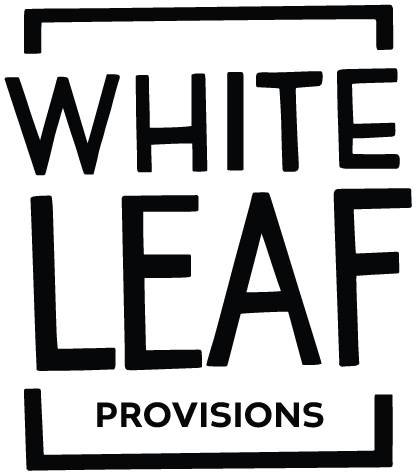 Company: White Leaf Provisions
Description of Company: White Leaf Provisions is a family run business run by a husband and wife team who are bringing the first 100% regeneratively farmed, biodynamic, organic, Glyphosate-free & GMO-Free family foods line to retail in the US. We believe all people should have access to the purest foods that are rich with nutrients, taste amazing and are farmed in a manner that heals the Earth.
Founded in: 2016
Fundraising Rounds Closed:
Friends & Family Round ($425,000) – 2017
Friends & Family Round ($575,000) – 2019
Seed Round ($700,000) – 2020
Bridge ($965,000) – 2021
---
Co-Founders of White Leaf Provisions, Meghan & Keith Rowe, share their company's investment journey, lessons learned, and what lies ahead.
What problem are you solving for?
Meghan & Keith Rowe (MKR): Regenerative agriculture is at the heart and soul of White Leaf Provisions. We built our business from the get-go on the back of regenerative farming. Since inception, we set out on a mission to bring a line of products to market that had this level of farming at its core, bringing a level of transparency and purity not yet seen in the US before to the family foods category. We are dedicated to continuously providing more products for more people to support biodynamics and heal our soils!
How do you characterize the impact of your work?
MKR: Our role is to put a truly 100% regenerative organic product line on shelf to get this quality of ingredients into households across the country — helping to set the golden standards for the family foods category. In turn, we help to also gain more consumer awareness and education for these farming principles to help transform our food systems in the US and inspire farmers to begin exploring regenerative on a deeper level.

We have always had the "if we build it, they will come" mentality towards growing our business, as we understand that farmers are driven by consumer demand, which is driven by awareness. Our short- and long-term goal is to be at the cross-section of CPG and influencing farmers in the US to adopt a more regenerative model.
What's the biggest challenge you have faced on your investment journey?
MKR: We have seen mostly triple digit growth across the board in e-comm and retail – but because regenerative is a relatively new category in the US, the biggest challenge so far has been changing the narrative on return on investment. Traditionally, investment groups want to put "X" in and get "10X" back as soon as possible. Therefore, it has been an interesting puzzle to try and put a value on a category that is new but rapidly expanding, as well as measuring the impact of helping to reengineer our food systems and heal our planet.

As one of the first CPG brands that is truly regenerative, we have spoken to many CPG VCs over the years and it never quite fit. For that reason, we have recently partnered with newer, regenerative focused investment groups and family funds.
What are your next steps as an organization?
MKR: There is huge expansion on the horizon for White Leaf! We are excited to potentially launch 8 new products in 2022, including breaking into new categories that are geared towards the entire family and hungry adults alike.

Since inception, we did not envision pigeonholing ourselves as a baby food brand; we always knew we wanted to offer humans of all ages and phases accessibility to products that have regenerative and biodynamics at their core.

We also plan on launching more convenient options in the future, so that our customers can regenerate their pantries, A to Z, without the unrealistic pressure of finding regeneratively farmed ingredients at their local supermarkets and making everything from scratch.
What's the most important lesson you have learned on your journey so far?
MKR: Despite the challenges, consumers are ready for this level of farming, purity and transparency. Not only are they familiar with the regenerative movement, but across the board, we see that they are willing to invest in human and planet health, which is incredibly heartening. In 2021, 57% of consumers were aware of regenerative agriculture, up 10% from 2019. That is why the team at White Leaf Provisions is so motivated – we believe we're building something truly important with positive ripple effects for future generations.
Learn more about White Leaf Provisions here.
---
Would you like your company to be highlighted as an activator in RFSI News? Email us here.