Two powerhouse real asset managers – SLM Partners and Impact Ag Partners – are joining forces to launch a new fund that will invest in regenerative agriculture and carbon storage in Australia. The goal of the SLM Agri Carbon Fund, which combines decade-plus experience from both companies, is to scale up regenerative, low-carbon farming systems that will deliver positive social and environmental impacts.
Unmatched Expertise
As two of the most experienced managers in the field of regenerative agriculture, SLM Partners and Impact Ag Partners bring unparalleled expertise to this joint venture.
Founded in 2009, SLM Partners is a global real assets investment manager with >US$550m in assets under management. The firm manages funds and separate accounts in the USA, Australia and Europe investing in annual crops, permanent crops, livestock and forestry. In Australia, over the last decade, SLM has acquired more than 1 million acres of grazing land and generated and sold 1.7 million tons of CO2 credits.
"Building on all that we have learned in Australia over the last decade, we are excited to launch this new joint venture with Impact Ag. We are philosophically aligned and bring complementary skills and experience," said Paul McMahon, Co-Founder and Managing Partner of SLM Partners. 
Led by Founder and Managing Director, Bert Glover, Impact Ag Partners is a specialist agriculture real asset manager and operator that applies regenerative farming principles that result in natural capital monetization opportunities. Founded in 2010, it manages over US$500m of assets across Australia and North America invested in farm and ranch land. Impact Ag has a long track record of managing annual and permanent cropland and large livestock farms in Australia and has pioneered carbon projects on farm and ranchland there and in the USA.
Both SLM and Impact Ag have a proven track record of building and monetizing natural capital in the assets they manage and have been leaders in thought and practice as interest in natural capital investing continues to garner increased attention. A 2022 impact report from SLM Partners shows the what, why and how of regenerative transformation across SLM's assets. Similarly, several Impact Ag case studies shared with RFSI in 2022 demonstrate the potential for positive ecological outcomes of their work in Australia, such as building and maintaining soil organic carbon levels even in drought years and increasing soil carbon while cutting input costs and increasing productivity.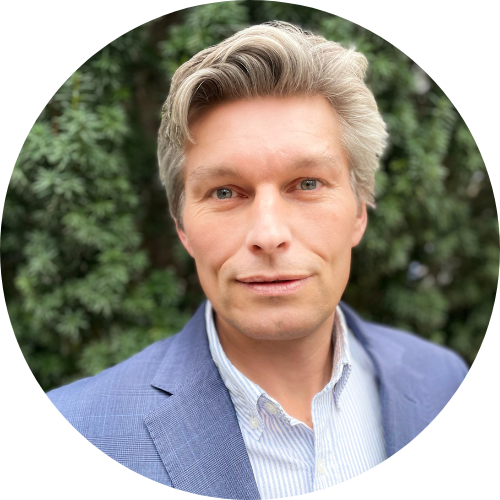 Paul McMahon | SLM Partners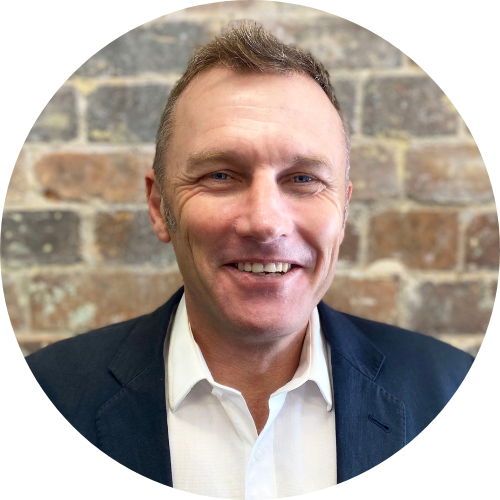 Bert Glover | Impact Ag Partners
The Fund
The SLM Agri Carbon Fund has secured a commitment from a cornerstone investor that has an appetite for a real asset, mixed farming and carbon investment. The Fund will will acquire mixed farms in selected regions of eastern Australia and implement regenerative practices such as large-scale rotational grazing, reducing tillage, cover cropping, integrating livestock with grain rotations, afforestation, and environmental plantings of native vegetation.
Through the application of regenerative systems, this strategy is expected to deliver several positive environmental benefits for the Australian landscape. Regenerative farming reverses soil degradation and builds healthy, biologically active soils. New plantings of native vegetation will create habitats for a wide range of species and help conserve and enhance biodiversity. The fund will strive to make the most efficient use of water resources through the introduction of the latest irrigation technologies and a focus on soil health. Regenerative farming will also reduce greenhouse gas emissions on-farm and increase carbon storage in soils and vegetation, with the goal of achieving carbon neutral production of food and fiber.
The fund will also seek to establish carbon projects on its farms under government-approved modelled and measured methodologies to demonstrate the impacts of these practices. Australia – with its current carbon landscape – is uniquely suited for this approach that will ultimately allow carbon to be a significant driver of return, alongside commodity production.
"Australian agricultural real assets continue to be a positive climate and nature-based solution for the future, whilst also producing high quality food and fiber" says Glover. "Our confidence in the carbon market dynamics in Australia continues to grow as does the number of carbon projects we have registered.
Right Time, Right Place
"Australia provides a unique opportunity to combine natural real assets with carbon revenue because of the more developed state of its carbon market, allowing landowners to be rewarded for adopting regenerative practices," says McMahon.
He explains that the Australian agricultural carbon market has grown in sophistication and is about 10 years ahead of similar markets in the USA or Europe. He explains that this is because the Australian government put regulations into place and approved methodologies, then "primed the pump" by acting as an early off-taker of credits.
Further, as the Australian Government looks to meet its climate targets, they have created strong, sustained demand by requiring other economic sectors to meet certain emissions reduction targets, some of which can be delivered by offsets from carbon storage on farms and forests. Specifically, Glover explains, the federal government has legislated that the top 220 emitting corporations in the country have to reduce emissions off a baseline. So, while these corporations invest in decarbonizing they will need to acquire off-sets in the short term to meet these obligations – creating strong demand from corporate buyers for credits from land-based projects.
Meanwhile, while demand for these credits increases, the current supply of nature based off-sets is low but slowly building as projects that were started 5 years ago start to credit.
These regulatory and market factors, along with the combined expertise of these two asset managers sets an ideal landscape for the SLM Agri Carbon Fund to be uniquely successful. The two companies have established a new joint venture entity in Australia, Agri Carbon Investments, to manage the SLM Agri Carbon Fund and other joint projects. As a precursor to the fund, earlier this year they secured a large separate account commitment from a European family office to implement a similar strategy, and they are about to complete the purchase of two properties in New South Wales. Their new fund will build on this joint track record and allow them to scale up their activities in Australia and amplify their natural capital returns.