An RFSI Regenerative Dialogues Webinar
Presented by Sarah R. Kelley of Common Threads Consulting, and including three panelists presenting Case Studies from the Roadmap

---
Like food, fiber crops are part of an interconnected agricultural system that impacts health, social justice, and the environment. These familiar yet often overlooked agricultural products include plant-based fibers like cotton, hemp, and flax and animal-based products like wool, alpaca, and leather.
Sarah Kelley will introduce the new report, "The Fibers Roadmap: Integrated Capital Opportunities to Support Revitalization of U.S.-Grown Fiber, Textiles, and Leather", which examines the interconnected impacts of the current textile industry and the opportunities for funders and investors to be part of the growing revitalization of just and equitable U.S-based fiber production. The Fibers Roadmap, written by Kelley, Jenny O'Connor, and Calla Rose Ostrander, is a project of Sustainable Agriculture and Food Systems Funders (SAFSF). This webinar will feature three of the case studies presented in The Roadmap, demonstrating the powerful opportunities that U.S. fiber system businesses have to scale their work with added funding and investment.
---
About Sarah R. Kelley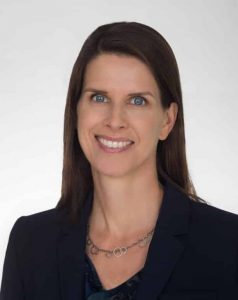 Sarah R. Kelley is the Principal of Common Threads Consulting, working with funders and investors to provide strategy development, research, impact assessment, and facilitation. She serves as Consultant/Project Director to Sustainable Agriculture and Food Systems Funders (SAFSF) for its Special Project on Sustainable Fiber and Textiles, and she is the author of "The Fibers Roadmap: Integrated Capital Opportunities to Support Revitalization of U.S.-Grown Fiber, Textiles, and Leather", along with her colleagues Jenny O'Connor and Calla Rose Ostrander. Other recent work includes interview-driven analysis for the Guidelight Strategies/Patagonia regenerative agriculture landscape assessment, with a focus on racial equity in regenerative ag, and strategy development for a family foundation seeking to defend environmental health progress from libertarian and corporate influence. She was selected as a 2018-19 RSF Integrated Capital Fellow, focusing on integrating investment and grant-making strategies to drive change.
Previously, Sarah served for 10 years as Senior Program Officer at Island Foundation, where she directed the Environment portfolio and managed $1.2 million in annual grants. In that role she developed and implemented a program on equity, inclusion, and environmental justice, including an innovative cohort-based model for grantee equity training. She is a Board member and Treasurer of New England Grassroots Environment Fund, where she supports the Grassroots Fund's innovative participatory grant-making model. Sarah holds an M.S. in Plant and Soil Science from the University of Massachusetts Amherst and a B.A. in History from Yale.
Hear about investable opportunities in the fiber market from three entrepreneurs working in the field:
Ryan and Kat Huston, Huston Textile Company – Huston Textile Company (HTC) is a creator and purveyor of high quality, small batch fabrics using vintage American machinery for retail and wholesale clientele. HTC is committed to a textile revolution rooted in the soil and the repatriation of heritage community knowledge and infrastructure. By blending domestically-sourced natural and regenerative fibers (cotton, flax, hemp, and wool) from certified producers, and working with a wide range of U.S. farmers and supply chain partners, HTC creates textiles made to last.
Albert Wilde, Wild Valley Farms – Wild Valley Farms is a family owned farm and ranch in Croydon, Utah. Albert runs over 200 head of cattle and 2,600 head of sheep, including Columbia/ Rambouillet and Suffolk breeds. He takes waste wool from farmers, recycled wool from companies, and waste wool from the textile industry and uses it to make wool pellet fertilizer, which is high in nitrogen and improves water retention and soil texture. Through their work, Wild Valley Farms hopes to raise the market for low-end wool to help sheep ranchers of all sizes.
Sarah Bellos, Stony Creek Colors – Stony Creek Colors' rural Tennessee factory produces the world's highest purity plant-based indigo natural dye extract suitable for use in denim mills. The company manages the full agricultural value chain for natural indigo dye production, from seed breeding and production, through partnering with contract farmers to produce the crop biomass, to harvesting and processing into an industrial quality dye.
---