David LeZaks and Lauren Manning have just taken the helm at Food System 6. As they reimagine the path forward for that organization, they are also challenging the status quo of finance in the regenerative space and asking some important questions.
For many years, the regenerative agriculture movement has been primarily focused on making its voice known and rallying supporters. Progress, validity, and recognition. The creation and growth of RFSI alone is a testament to the collective progress towards that goal. Last year, there was a dizzying diversity of new funds, regenerative food and fiber products, and so many programs aimed at shifting capital to support regeneration.
Other signposts of progress are evident. Philanthropy is increasingly making investment – and not just grants – and new funds are emerging that span the entire supply chain, including processing infrastructure and CPG-facing plays.
As we take on our new roles at Food System 6, we find ourselves asking a lot of questions about what comes next for this movement and how finance, in particular, will either help or hinder it. Increasingly, it seems less important to tally the number of players and deals in the space and more important to turn inward with an analytic, reflective lens. What steps can we take as a community to be more open source about what is working and not working? Where are there emerging opportunities for collaboration and transparency? Vulnerability is never easy but it is inarguably a prerequisite for intentional growth.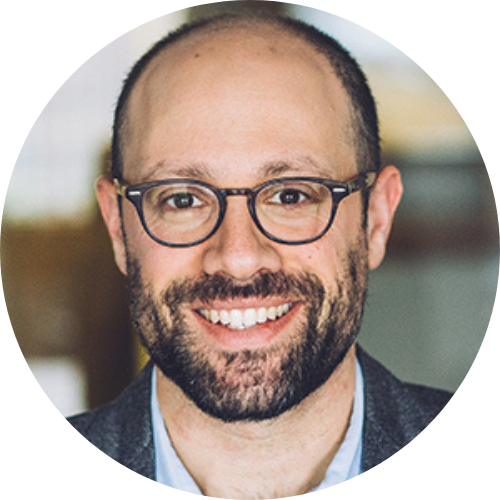 David Lezaks, Ph.D.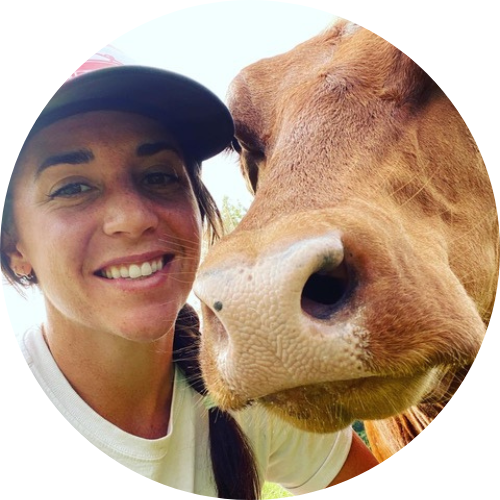 Lauren Manning, J.D., LLM
Perhaps the time has come to transition away from documenting and reporting the actions that need to take place and to move toward more active experimentation. Unless we start testing things in the real world, how will we ever know what works and what does not?
There is still significant work to be done around supply chain coordination and ensuring that capital deployments are building robust and resilient ecosystems. How can we ensure that capital deployments are placing the recipient within the context of the emerging regenerative ecosystem and not simply buoying them within the existing conventional system? Many of the pieces that are needed to build new food systems are quite mundane like processing, transportation, and other components of the presently missing middle.
We are also taking note of common pain points we hear about and contemplating how best to integrate the feedback. As more capital providers have shown interest in regenerative agriculture, for example, producers seeking capital are too often being tasked with educating them throughout the due diligence process. Capital seekers are courting a capital provider for weeks – even months – only to have the capital provider back away or change the prerequisites for investment midcourse.
Perhaps the time has come to embrace a new role as advocates in broader spaces, too. Producers are relying on public sources of capital alongside existing and emerging private sources of capital. Regenerative agriculture will have a tough time competing with conventional agriculture as long as the latter benefits from a major taxpayer-backed advantage. This inescapable reality has led us to see the importance of pairing policy work with innovation in private finance. This likely includes ambitious modifications to the federal farm safety net programs, as well as testing and advancing new programs.
A common theme that underpins these observations and many others that are becoming guiding stars for our newly-charted course has nothing to do with definitions, money, or policy, however. We can create all the new financial mechanisms, provide open source information about innovative finance, and curate the perfect deal flow. But until we address the underlying culture of our current capital system, we will largely still be trying to fit a holistic, adaptive regenerative mindset into the sharp, unrelenting edges of late-stage capitalism.
The myopic lenses of yield projections and repayment capacity still predominate lending strategies and we often wonder what it would take to see soil listed on the balance sheet as either an appreciating or depreciating asset. One of the biggest hurdles we have to overcome is convincing the capital community to gaze beyond its one-year crop budget or 10-year fund life and embrace long-term profitability and resilience.
How good of an investment will an operation be in 30 years if it continues to lose a dime's thickness of soil each year? At what point will a capital provider realize that embracing regenerative practices is a more profitable solution than increasing an operation's internal margins to compensate for that soil loss? How can this community take the lessons that it has learned and apply them to change the culture of capital?
What will it take to get conventional capital providers to also ask these questions – and help us answer them. We find ourselves thinking not just about numbers, dollars, and spreadsheets, but also about the hearts and minds of the individuals who control such a significant share of the capital that flows in and out of agriculture.
You likely noted the countless questions we posed in this article. They are questions we have yet to answer and probably cannot answer on our own. As we have seen throughout history, cultural movements can take decades to flourish. Launching one within the challenging atmosphere of finance will undoubtedly be no exception to this rule. While we never imagined ourselves delving into the worlds of social science, psychology, and historical examples of effective culture change, we can no longer ignore this piece of the puzzle.
---
David LeZaks, Ph.D. and Lauren Manning, J.D., LLM. lead Food System 6, a non-profit that is on a mission to accelerate innovations that transition us to a just and regenerative food system. We envision a 6th food system that scales sustainable solutions, builds networks of connectivity, restores biological and cultural diversity, positively impacts health outcomes for everyone, and nurtures both our soils and our spirits. Learn more at: www.foodsystem6.org/