A Collaborative Capital Case Study:
The challenge is not so unfamiliar: small to medium-scale farmers often seek to make improvements and investments in their operations, including transitioning to regenerative practices, but they do not have access to the capital needed to do so. American family farms desperately need financial stability to engage in long-term efforts to increase their income, make their land more resilient, and improve their quality of life.
This was the case for Donna Isaacs, a Louisiana farmer and overall powerhouse, who in 2019 set out to build a regenerative farm – one of only a few in her state – on just 14 acres. She owned her land and intended to produce diverse agricultural products while preserving her land's natural systems and cycles.
Capital for Under-Served Transitioning Farmers
Donna's options for operating and land access capital were limited. While there is a small but growing number of non-bank vehicles for allocating capital to address farmers' transitions – including public and private debt and philanthropic grant funders – there's still not nearly enough coordinated capital to meet the demand among farmers for flexible, long-term capital that will allow their operations to thrive instead of being locked in annual cycles of debt.

Collaboration and integration between capital partners are also key to scaling, and Kat Taylor, president of TomKat Foundation and co-founder of TomKat Ranch Educational Foundation, along with Potlikker's founder Mark Watson, and FSA Administrator Zach Duchenaux are working to create new collaborations between public and private capital that can ensure that Donna, and farmers like Donna, not only have access to debt financing and grant capital but also other flexible additions to their capital stack, to help stabilize and incentivize their regenerative transitions.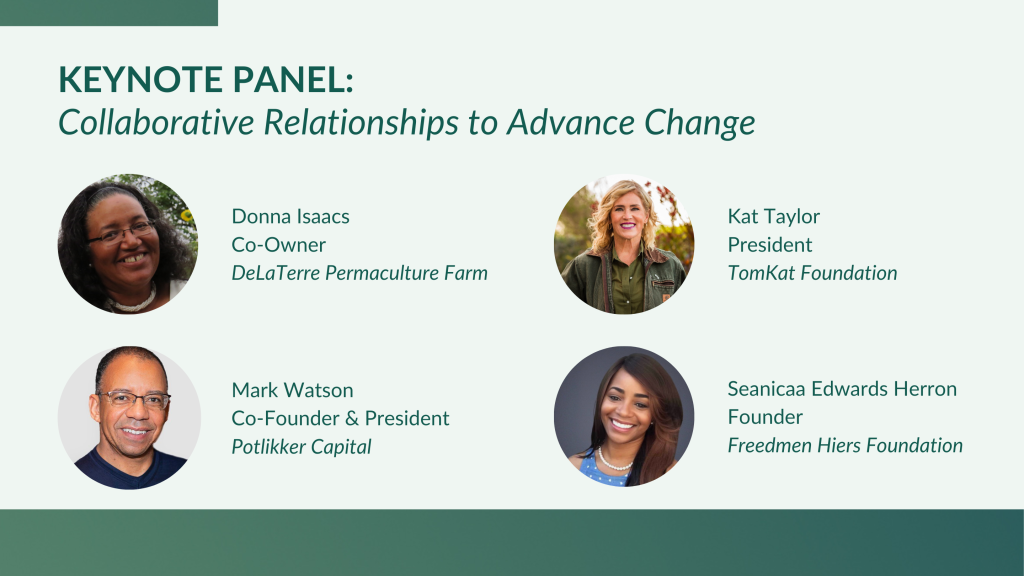 How exactly this can be done will be the topic of the keynote panel at the Women Transforming Food & Finance event in Atlanta on November 14. Be sure to join Kat Taylor, Mark Watson, Donna Isaacs, and Seanicaa Edwards-Herron of Freedmen Heirs Foundation next week for this important conversation! Learn more here.