Big money investors and philanthropists are starting to show serious interest in regenerative agriculture; how will this impact the future of farming? Raising Regenerative News also looks at regenerative efforts in products from beer to potatoes to menswear. Listen to podcasts about agroforestry and a farmers first marketplace, and more
Leading Off: Investment in Agriculture & Food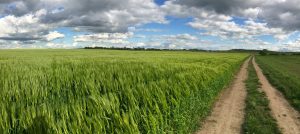 Big-Money Investors Gear Up For A Trillion-Dollar Bet On Farmland
Farmland has become steadily more expensive, and the pool of farmers and their heirs who can afford to buy it is shrinking. Yet there's a growing appetite for it among investors, including pension funds and wealthy individuals.  Read More
Will Philanthropy Invest in a Sustainable Food System for the Long Haul?
As restaurants closed and some farmers' markets shut down, many expected small farms to shut down as well. However, many funder networks and foundations have stepped up during the COVID-19 pandemic, providing emergency relief funds to small farms.  Read More
In Case You Missed It:
Regenerative Ag Investment Focuses on Soil, Steady Growth
Raising Regenerative spoke with three fund managers about their unique approaches for investing in regenerative agriculture.
Read More
Food Companies Prioritize Planetary Health: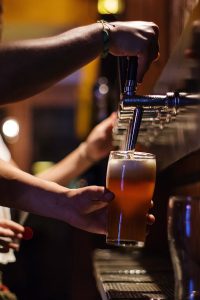 New Belgium Earns 1st US Carbon Neutral Certification
It's taken New Belgium decades of prioritizing sustainability to get here and now their flagship beer, Fat Tire Ale, is the first U.S. beer to be certified carbon neutral.  Read More
McCain Invests £25m in Bolstering Potato Farmers' Climate Resilience
The UK's largest manufacturer of frozen potato products, has unveiled the 'McCain Potato Farmer Pledge' backed by a £25m investment designed to help its supply chain better manage the impact of both climate change and the coronavirus crisis.  Read More
And clothing companies too…
M.J Bale Sets a Daring Target for 2021
The 11-year-old Australian menswear company, M.J. Bale, which operates more than 40 stores across Australia, has committed to being 100% carbon neutral by 2021.  Read More
What We're Listening To:
Introducing Agroforestry to a 1000ha Grain Farm
Benedikt Bösel shares his journey from investment banking to regenerative farming. He explores why he's testing agroforestry on his grain farm and how grains benefit from trees and the process of diversifying his farm.  Listen here
Building a Fair Farmers First Marketplace
An interview with Jeroen Klompe, co-founder of Klompe Landbouw and Soil Heroes on why everything starts with biodiversity and on setting up a fair farmers first marketplace to connect farmers with buyers of ecosystem services.  Listen here
What We're Reading:
Pandemic a Wake-up Call to Consider Sustainable Farming Alternatives via Shareable
Fundrise Co-Founder Dan Miller Returns to Fintech with Steward, a CrowdFarming Platform via Crowdfund Insider
US Groups Invest Billions in Industrial Ag in Africa. Experts Say It's Not Ending Hunger or Helping Farmers via Civil Eats
Interested in contributing content to Raising Regenerative News?
We welcome your story ideas and article contributions for consideration.
Submit your ideas to info@rfsi-forum.com
Sign up for Raising Regenerative news to be delivered straight to you inbox! Click here.