Fund Managers Talk Blueprints for Investing in Regenerative Agriculture

By Leigh Glenn, Raising Regenerative News
Direct investment in farmland and farm operations that follow regenerative practices is one of six investment strategies within the sustainable food and ag investment sector. It also represents the largest amount of investment, nearly $90 billion, according to the 2019 report Soil Wealth: Investing in Regenerative Agriculture Across Asset Classes.
To help investors and others better understand this particular strategy, Raising Regenerative spoke with three fund managers—SLM Partners, Agriculture Capital, and Dirt Capital Partners—who focus on direct investment in farmland and farms. Each has investments spanning much of the United States, including the Northeast, West and Midwest. Each has specific sets of criteria they look for before deciding to invest in, employ or work with particular farmers.
SLM Partners
SLM Partners, with offices in New York, London, Dublin and Australia, has been around more than a decade and was formed specifically to use capital to scale up regenerative food and forestry systems. In 2020, that capital amounts to $135 million in assets under management, with $100 million allocated to regenerative agriculture—grassfed beef and organic crops—in the United States and Australia. SLM invests only in food systems they consider regenerative.
"We are attracted to these systems because they improve the land and store carbon, while offering an attractive return to our investors," says Paul McMahon, cofounder and managing partner and author, Feeding Frenzy: The New Politics of Food. "We focus on investing in real assets such as land, partnering with great farmers and operators, and implementing ecological farming practices."
SLM's first project, the SLM Australia Livestock Fund, has purchased 1.1 million acres of grazing land to support regenerative beef cattle production. In the States, "we are acquiring conventional row cropland in the Midwest and Northeast," says McMahon. "We are making it available to carefully selected farmers who will transition the land to organic certified production, especially for organic grains."
Agriculture Capital
In California and US Pacific Northwest and Australia, Agriculture Capital (AC), is pursuing a different strategy by focusing on core, permanent crops. Formed six years ago by people with experience steeped in sustainable agriculture, including regenerative practices, AC's operations span the growth-and-harvest cycle. The firm is focused on citrus, blueberries, hazelnuts, and table grapes across its geographies. Since 2014, AC has raised more than $800 million and invested in 20,000 acres, including farms and food processing facilities.
"Regenerative" encompasses practices such as integrating livestock into row crop operations or using different crop rotation strategies in order to improve soil health. The team at AC was inspired by those kinds of approaches and "wondered if we could bring the same mindset to permanent crops," says senior team member Wood Turner. "We had a unique opportunity and similar principles—no till, cover cropping and composting are all cornerstones of what we do in permanent crops."
But one thing that sets AC's strategy apart is its emphasis on biodiversity as both a foundational philosophy and risk-management tool. AC is addressing biodiversity through habitat conservation and bringing wild pollinators back into core crops, Turner says. With non-native honeybees struggling, renewed efforts to cultivate native bees and other wild pollinators could help to minimize risk. "It's given us a purpose behind incorporating native habitats and hedgerows and beneficial insect conservation," he says. "We are very buoyed by evidence that we are sequestering significant carbon in our operations, and it's an added bonus to maintain a pollinator habitat focus."
Dirt Capital Partners
Dirt Capital Partners invests in farmland in the northeastern United States to support the long-term growth and profitability of farmers using regenerative practices that also are strong business managers, says Jacob Israelow, founder and managing director.
Farm operations represent a sample of what is grown in the region: organic and grassfed dairy; organic grain; diversified organic vegetable, livestock and fruit production; and value-add farms that make products like cheese from their livestock. Farm properties are purchased for a specific farm operation, with lease agreements customized to the farm's business plans, which Dirt Capital reviews carefully with each farmer prior to making an investment.
Dirt Capital has raised $25 million to invest across three funds since 2014. This includes investments of about $16 million in 24 projects across more than 4,000 acres, and $9 million more to deploy in the current fund. Often, Dirt Capital works with land trusts or other conservation entities to acquire properties when farmland conservation is a priority. Riparian buffers, habitat conservation and public trail access are often part of these projects. Dirt Capital has sold or is in the process of selling agricultural conservation easements on eight of its properties.
"Each investment provides long-term land security and a path to land ownership for our farmer partners," Israelow says. "These are long-term leases that give farmers the option to purchase the land." That combination "aligns incentives, allowing farmers to make long-term investments in regenerative practices while growing revenue and profitability."
Growing an Investor Base
Arguably, caloric energy in the form of food serves as the backbone of any economy. But ironically, when it comes to investing, farmland and sustainable farming have tended to register low on investors' radar, if at all. That is changing, thanks to the recognition that some of those traditional, high-performing investments are increasingly risky as they undercut the planet's life-supporting systems, including soil, air and water.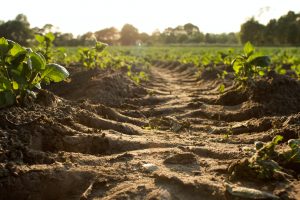 "Our world is faced with major environmental challenges: degrading soils, depleting water reserves, shrinking biodiversity and, perhaps most urgently, climate change," says SLM's McMahon. "Industrial farming and forestry systems are major contributors to these problems. But there are ecological farming and forestry systems that can grow the food and fiber we need, while restoring soils, preserving water, adding biodiversity and absorbing carbon from the air."
These systems are "regenerative," he says, and they can often "generate higher, risk-adjusted economic returns, because they are less exposed to volatile input costs, more resilient to a changing climate and can tap into higher-value markets."
What's needed, McMahon says, is greater scale of these types of systems. "We believe that investment capital can accelerate this," he says. "These strategies also satisfy the growing demand amongst investors for income-generating real assets that provide inflation-protection and portfolio diversification."
But the shorter track record for regenerative-ag investments presents a challenge to funds such as SLM's. "It's always hard raising capital from investors for anything new," McMahon says. Investors want five years of returns, with the risk and uncertainty taken out. That means those in the regenerative-ag space typically "preselect themselves," he says. "They are interested in farming and long-term, stable returns. The returns are not as high as venture capital or private equity, and farmland lacks the liquidity of stocks and bonds. It's very different. We have to find investors who've done their homework and are attracted by the characteristics. But there is increasing investor interest in it as an asset class. Investors are also interested in environmental impact—improving soil health, water quality and putting carbon back into ground. It gets people excited to hear about that."
Atish Babu, a senior team member at AC, says early on, more outreach to investors was needed because of a lack of understanding about regenerative and the perception of having to trade off returns. "Now, with the combination of our being more established, there is more information out in the world about us and more inbound requests that come to us because they're interested in regenerative or investing in permanent crops," he says.
AC appeals to investors with the organic growth of its team-based approach—tapping into the experience and expertise of team members—and serving as the owner and operator of the farms where it works, and this includes the appeal of using regenerative practices in those permanent crops to lower risk and achieve higher returns. Throughout the duration of AC's work, investors have been interested in either regenerative practices or investing in permanent-crop agriculture, Babu says.
Dirt Capital Partners doesn't do direct outreach to potential investors. "Most investors come to us for a couple of different reasons," says Israelow. "Many are interested in regenerative agriculture as a way to create positive environmental outcomes from farming, including sequestering carbon in the soil as a solution to climate change. Some are also interested in supporting a small-scale, local, decentralized food system for its own sake, as a better alternative. Others are explicitly interested in supporting local economies in rural areas."
SLM and AC focus primarily on institutional investors, while Dirt Capital's investor community consists of high net worth individuals, family offices and charitable foundations. All three approaches consider farm assets as long-term, often multi-decade investments. "Land that is farmed regeneratively improves soil health, which leads to increased long-term productivity and resiliency" says Israelow, leaving open the possibility that with regenerative management, risk in the sector may continue to decrease, especially as land that is farmed regeneratively may be less susceptible to wild swings in climate and more resilient to the accompanying gyrations in weather.
Or, as in AC's case, the emphasis on wild pollinators has "the potential to increase yields," says Turner. Everyone on the AC team, from farmers and fund managers to analysts, shares the mindset that regenerative practices can be impactful and create better returns. From there, the focus among the team members becomes the best interventions, practices and policies, says Babu.
Still, there are some investors who seek out regenerative ag funds to cut risk in other areas of their portfolio, such as fossil fuels. Regenerative used to be the last thing they wanted to talk about, says Babu. But the conversation is shifting. Now, they want to talk about regenerative practices more—and that includes the ability of funds such as AC's to show the efficacy of their farming practices through the data they collect, though the first topic of interest is still results. "But it's a pretty large sea change," Babu says. "The entire world is not there yet, but more people seem to be thinking that way. For better or for worse, the current coronavirus will accelerate that thought process."
Future Outlook and Allocation
Despite the maelstrom among stocks in 2020, SLM's McMahon says investors saw that farmland assets hold their value while other asset classes were whipsawed by volatility. "We expect to see more investor appetite for stable sectors such as farming and forestry," he says. That kind of yearning for stability could mean funds within the sector will see ongoing growth and continue to seek opportunities to increase investing.
Israelow says Dirt Capital is looking to expand into other areas of the United States, working with established farmers with regenerative practices, direct-market or other high-value market channels, and a multi-year track record of profitability. Dirt Capital "specializes in projects that conventional agricultural lenders are not able to finance for various reasons, including transactional complexity such as a conservation easement sale, or that the farmer has limited cash or equity for the down payment required by a conventional farm mortgage."
AC is "always looking, but it has to fit the mandates," says Babu. That means not growing for growth's sake. Instead, there are three things they look at: "Can we operate just about better than anyone else and have a long-term sustainability advantage—not be just another grower? Two, is it a good investment? And three, where there is a regenerative opportunity, is it a core competency and what we should focus on?"
SLM Partners plans to continue to scale up its U.S. operations by focusing on transitioning more cropland to organic certification and by implementing best-practice organic farming methods, says McMahon, and it will continue to develop strategies for agroforestry and permanent crops in southern Europe.
COVID-19
Despite the many downsides from the COVID-19 pandemic, it could be a boon for regenerative, thanks to the conventional-ag supply chain vulnerabilities the virus has laid bare, as well as heightened demand for more nutritious food as more people cook and eat at home. Evaluating risks from COVID-19 has reminded the team at AC why they focus on regenerative in the first place, says Turner—to create greater resilience, from the farm and farmer to the eaters. The virus "has created opportunities for investors to be contributors to helping increase access to whole fruits and vegetables and healthy food," he says. "We've seen a lot of interest since the COVID crisis began in citrus and in the health benefits of citrus. There's a long-term opportunity that's been created to bring nutrition to people," not to mention reducing off-farm inputs and reducing the need for complicated supply chains.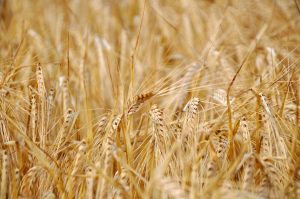 McMahon hopes that COVID-19 will be a wake-up call for broken aspects of the food system, including obesity as a symptom of deeper, structural issues, not only poor diet, but poverty itself.
"Most people are not getting healthful, nutritious food and I hope it will help," he says. His question is: How? How to ensure that people, say, receiving food-stamp benefits, can access more nutritious food at farmers markets or directly from farmers? How can institutions, such as schools and hospitals or healthcare facilities, reorient themselves to emphasize nutrient-dense food for the populations they serve—young, old and in between?
"There's the educational piece as well," he says. "We can argue about buying organic food, that it's too expensive. Does that have to be the case? It requires probably more time cooking and to be a better cook. We can help people relearn what their grandparents knew—to make use of basic ingredients for healthier food. I wish there were an easier solution."
At Dirt Capital Partners, about one-half of the portfolio is organic dairy farms selling to Organic Valley or other, larger cooperatives for processing, distribution and marketing. This sector has seen increasing demand, most of which is coming via supermarkets and grocers, says Israelow. And the limited amount that had been going to food service, curtailed by restrictions on people gathering, has been absorbed by an increase in demand in the retail food sector.
Like McMahon, Turner and Babu, Israelow has a positive outlook on what regenerative will mean beyond COVID-19 as demand for food produced with regenerative farming practices continues to rise. Other potential opportunities may come on the processing and distribution side. There is a surge in demand for smaller, more local or regional facilities, which has been needed for a while, Israelow says. Other changes he has already witnessed: increased demand for farm-food delivery services and restaurants doing their own box models with produce from farmers, which has been the case for some of the farmers who partner with Dirt Capital as traffic to farmers markets has fallen or changed via preorders and drive-through pick-ups.
Regenerative agriculture serves, in its own ways, as a negative feedback loop on the destructive farming practices of industrial agriculture. In a similar way, COVID-19 has held up a mirror to human practices that concern health care, well being, diet and fitness, says AC's Babu. Moving beyond COVID, more people are becoming aware of the importance of whole foods, natural foods and wholesome eating, he says. "We believed in that trend to begin with, but this unique moment has thrown gasoline on these trends," Babu says. "It's too early to say what the full impact will be, but we expect to have our eyes on it for the very long term."
The 2020 RFSI Forum is the place to learn more about investing in regenerative agriculture
Make the decision to join us today!
People from across the regenerative food system and investing community will gather to learn, build connections, and move investment in this space forward. The energy will be palpable and takeaways, lasting.
Early Bird Deadline for discounted registration and exhibitor packages is July 1.
For more information, visit www.rfsi-forum.com