What will Biden's choice for a cabinet level "Climate Czar" mean for the planet? We lead off with a look at how climate policy is being revolutionized in the U.S. and U.K. Read on for investment news, regenerative stories from around the world, two viewpoints on carbon credits, and more
Leading Off: Revolutionizing Climate Policy

Biden Selects a 'Climate Envoy' With Stature
John Kerry will need to convince skeptical global leaders that the United States not only is prepared to resume its leadership role but will also stay the course, regardless of the Biden administration's future.  Read more
'Biggest Farming Shake-up in 50 Years' Will Benefit Environment
Wildlife, nature, and the climate will benefit from the biggest shake-up in farming policy in England for 50 years, according to government plans which will phase out subsidies and incentivize regenerative practices.  Read more
The Agriculture Climate Partnership: Developing Evidence-Based Action
A first-of-its-kind food and agriculture sector-wide vision will require a strong evidence base for the kinds of solutions that will work effectively and with economic viability for everyone involved—including those farming the land.  Read more
Investment News:
Astanor Ventures Launches $325M Impact Fund Aimed at Tech Startups
The "Global Impact Fund" will concentrate on food and agriculture technology, two of the most pressing areas in the climate debate, with the aim of deploying funds across Europe and North America.  Read more
Steve Distante Helps Founders Scale and Grow…with Trees
The Vanderbilt Financial Group founder gives advice on investments that fight climate change, reduce carbon, help farmers build sustainable revenue, and yield generous returns on investment.  Read more
Regenerative Around the World: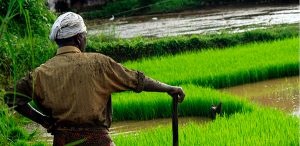 Southeast Asia: Sustainable Agrifood System Could Yield $205B Per Year
Research by Bain & Company suggests that the region stands to reap an annual economic boost of $205 billion if it adopts practices that lead to a healthier and more sustainable food system.  Read more
South Africa: COVID Illuminates Crucial Role of Biodiversity in Food Security
South Africa faces an impending food security crisis. According to the World Wide Fund for Nature, South Africa will have to produce 50% more food by 2050 to feed an estimated population of 73-million people.  Read more
Africa: How to Green Africa From the Grassroots via The Street Journal
New Zealand: MPI Calls for Proposals to Research Regenerative Farming via New Zealand Herald
Carbon Offsets: Two Viewpoints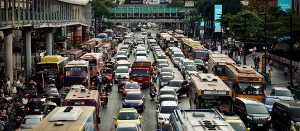 In the Quest for Carbon Offsets, (Almost) Anything Goes
Trying to understand carbon offsets is like stepping into quicksand. But experts are invigorated by the new sense of urgency and the changing attitude towards offsets, brought about by a new administration in Washington.  Read more
Are Carbon Offsets The Answer To The Climate Crisis?
According to an independent study, commissioned by Clim8 Invest, climate change is the number one concern for 61% of UK consumers. Reducing carbon emissions is a key goal of the EU green recovery plan, which has pledged to prioritize green projects over the next seven years. Read more
What We're Listening To:
Using a Bond to Scale Regen Approaches in West Africa
Hear how the WARC group is applying regenerative approaches with smallholder farmers and how they are raising capital through the New African Farmers Bond to scale their work.  Read more
A Reality Check on Regenerative Agriculture
The Undark Podcast looks at a new farming method that has been touted as better for the earth and for struggling farmers. Some are putting these claims to the test.  Read more
What We're Reading:
How Your Food Choices Can Clean Up the Planet and Feed the World via World Economic Forum
Understanding the Market for Regenerative Agriculture via New Zealand Wine Grower
Regenerative Agriculture Part 1: The Philosophy via NRDC.org
Want to receive this newsletter in your inbox biweekly? Sign up here!