Carbon markets take center stage as new money, a new administration, and new projects have led to increased interest in regenerative practices. RFSI hosted two Regenerative Dialogues webinars that highlighted influential reports on the regenerative food and fiber industries and the investment opportunities available plus new investment activity, and more.
Leading Off: Carbon Markets in the Headlines


Carbon Markets Offer Big Money, But Farmers Are Skeptical
There is a lot of money on the table with carbon markets. There's hope, experts say, that markets could be the push farmers need to take up regenerative practices at a scale and speed not before seen. Seeing the potential, some private carbon markets have already moved into the space and are setting up shop.  Read more
CIBO and Peoples Company Join Forces to Generate Credits
CIBO, the technology company that delivers decision-ready insights on all U.S. cropland, and Peoples Company announced they will join forces to offer carbon credits on more than 20,000 acres of managed land. The partnership makes Peoples the first land management company to offer carbon credits. Read more
Elon Musk to Offer $100 Million Prize for 'Best' Carbon Capture Tech
Tesla Inc chief and billionaire entrepreneur Elon Musk took to Twitter to promise a $100 million prize for development of the "best" technology to capture carbon dioxide emissions. Read more
5 Things You Need to Know About Biden's Plan for a Carbon Market
President Biden has said he plans to support regenerative farming as a key tool in the fight against climate change. Notably, his administration has proposed a carbon market. Read more
Regenerative Dialogues Highlight Opportunities:
This month, Regenerative Food Systems Investment (RFSI) held two critical conversations focused on the barriers and investment opportunities that exist in food and fiber systems. Watch all our webinars here.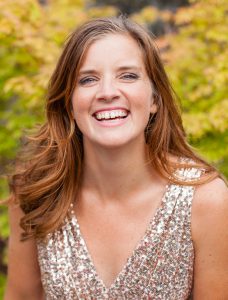 Addressing Key Barriers to Adoption of Regenerative Ag 
Based on her extensive research on the topic, Jennifer O'Conner presented eight barriers to adoption of regenerative agriculture and ranching in the U.S. and the key investment levers that are critical for addressing each. Watch here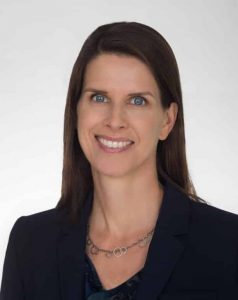 Building a Road Map to Revitalize U.S. Fiber and Textiles
Sarah Kelley explains the opportunity for investment in U.S. fiber crops as part of an interconnected agricultural system and we hear from three innovative entrepreneurs sharing their unique stories of industry revitalization. Watch here
Investment Activity:
AgriWebb Raises $30 Million for Sustainable Livestock Drive
The Aussie agtech startup has secured a massive $30 million in Series B funding, giving it a valuation of over $100 million. Read more
B.C. Invests $3M in Grant Program for Sustainable Food Production
Grants of up to $500,000 are available to British Columbia-based agritech and agrifood companies or agricultural producers as part of the province's economic recovery plan. Read more
Agtech Startup AgBiome Lands New Investment, Names Former Bayer AG CEO as Chair via WRAL TechWire
ICYMI: ReNature Raises Venture Funding To Scale Regenerative Agroforestry; Collaborates With Nestlé, Lush Cosmetics via Forbes
The Case for Regenerative Agriculture:
Soil Degradation Costs Corn Farmers $500M Every Year
One-third of the fertilizer applied to grow corn in the U.S. each year simply compensates for the ongoing loss of soil fertility, leading to more than a half-billion dollars in extra costs to U.S. farmers every year, finds new research from the University of Colorado Boulder. Read more
Collaboration is Key to Scaling Regenerative Agriculture
Large-scale — and in some cases long-term — food shortages have revealed vulnerabilities in our centralized food systems and globalized supply chains. Regenerative agriculture is one method that has the potential to increase food security. Read more
What We're Reading:
Al Gore at Davos Agenda Summit: Regenerative Agriculture Presents Opportunity to Reduce Emissions via Outlook India
America's Biggest Owner Of Farmland Is Now Bill Gates via Forbes
Cargill Open-sources Splinter, its 'Blockchain-like' Supply Chain Software via AgFunder News
Interested in contributing content to Raising Regenerative News?
We welcome your story ideas and article contributions for consideration.
Submit your ideas to info@rfsi-forum.com
Sign up for Raising Regenerative news to be delivered straight to you inbox! Click here