Happy New Year, 2020!
2019 was an incredible year of growth for the regenerative agriculture movement, for investment in this space, and for the development of the Raising Regenerative community. We are sincerely grateful for the support, enthusiasm, and engagement that this community has shown both for this newsletter and for our inaugural Regenerative Food Systems Investment Forum.
Our team is looking forward to another year of tremendous progress in the regenerative agriculture and food investment space. As the climate crisis continues to create havoc in the form of floods, droughts, and fires; governments around the world are pressed to address environmental concerns; and farmers continue to face economic and ecological challenges, the need to be informed and armed with tools to create impactful change will become even greater. Our goal in 2020 is to work with you so that we all are better prepared to speak, with our words and with our investments, about the positive outcomes of investment in regenerative agriculture and food.
We have exciting things planned for 2020 and can't wait to share them with you! Watch this space in the next few weeks for news about the opening of registration for the second annual where investors and those working on the ground to advance regenerative practices will come together again for two days of learning and networking. We hope to see you there!
With sincere gratitude and abounding excitement,
The Regenerative Food Systems Investment team

Climate Crisis in Australia: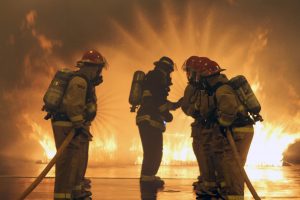 Will Australia's Fires Get World Leaders to Act on Climate Change?
More than 25 million acres have burned. Agricultural land has been ruined. Millions of animals have died. At a time when the world is becoming attuned to the catastrophic dangers of unchecked climate change, the question becomes, will this newfound awareness bring change?
Read more
Facing A Future of Fire, Drought, and Rising Oceans, Locals Mull Choices
Australians pride themselves on being tough. Life, especially for farmers, can be a constant battle against the elements. As the climate crisis rages, many may face a choice: to battle on or to find a new place to live.
Read more
How a 12-year-old Climate Study Warned of this Horror Bushfire Season
A landmark 2008 report that warned of worsening fire seasons if climate change was not properly addressed is once again in the spotlight.
Read more
Rehydration Improves Farm Production, Reduces Fire Risk
The leaders of a project to rehydrate the landscape of a north Queensland cattle property say the results are proof that profits can flow from keeping more scarce rainfall on-farm.
Read more
Cities Turn To Hired Hooves To Help Prevent Massive Wildfires
California cities are looking to a regenerative solution, employing goats to battle brush and invasive plants that feed wildfires.
Read more

Investment Deals & Activity:
Indigo Closes $200M Financing for Regenerative Platforms
With a new round of powerful investors including FedEx and Pacific Western Bank, Indigo is looking to support its mission of enhancing grower profitability, environmental sustainability, and consumer health.
Read more
Allbirds Is Charting a Climate-Positive Roadmap
The trendy shoe company is investing in regenerative agriculture, hoping to source its own raw materials—like eucalyptus and wool. If successful, it will be able to reduce the carbon footprint of every shoe it produces.
Read more
Why These 10 Funds Could Transform Agriculture
The author says billions of dollars in investment capital will enter the regenerative ag space in the next 10 years. Together, he suggests, we can make sure this investment money is used effectively.
Read more

Regenerative Around the World:
Could Soil Contain the Answer to Food Shortages?
As water shortages, high temperatures and rising greenhouse gas emissions threaten food production, countries around the world are looking somewhere new for solutions – the soil.
Read more
As Risks Rise, Canadian Farmers Try New Approach to Yields
More farmers are now looking harder at what they can do with the resources under their control to reduce their costs of production without unduly reducing yields.
Read more

Interesting Opinions:
Investing in Soil Health is an Investment in the Futures
Focusing on common ground over food is a healthy way to start the new year. It's a place where government is both the problem and part of the potential solution.
Read more
Ag Policy Must Value Independent Farmers Over Corporate Ag
After reading Bob Quinn's new book, Grain by Grain, the author wants to see a fundamental shift in ag policy that benefits farmers rather than the big agribusiness firms.
Read more

Looking Back:
Harvard Business Review: The Top Sustainability Stories of 2019
Climate stories, including the rise of regenerative agriculture, dominated this annual review of big themes in sustainability and business.
Read more

What We're Reading:
New 'Roadmap to Recovery' Could Reverse Insect Apocalypse
The world must eradicate pesticide use, prioritize nature-based farming methods, and reduce pollution to save plummeting insect populations, says a new study.
Read more
Analyzing 2019's Wild Weather: Could Technology Have Helped?
A slew of tools that may help farmers prepare for the impacts of weather are hitting the market as a result of the extreme weather year that was 2019.
Read more

What We're Listening To:
Tractor Time: Glyphosate, Farming, and Human Health
Dr. Zach Bush believes regenerative agriculture creates healthy soils that will sequester carbon, reverse climate change, produce highly nutritious food, and create healthy humans.
Listen here
The Modern Acre: Transitioning to Regenerative on the Farm
Derek Axten discusses what has worked and the challenges he's faced in transitioning his Saskatchewan-based farm to regenerative.
Listen here

Sign up for Raising Regenerative news to be delivered straight to you inbox! Click here.