Major Food Companies Failing on Sustainability Pledges, Research Finds
CDP, the environmental non-profit and investment research provider, says global consumer goods companies, including Kraft and Mondelez, are off track to achieve sustainable consumption and production by 2030.
Investment Insights: 
Window Emerging for Institutional Investment into Agriculture
According to asset managers, a window is emerging for institutional money to flow into agriculture due to change of ownership, notably in markets such as Australia and the U.S.
90% of S&P 500 Bankruptcies Had This In Common
As the food industry begins to replant capital and embrace regenerative, organic agriculture, Wall Street needs to ask better questions and employ relevant metrics. One way to capture this is to look at the trends in sustainable investing. 
Methane Reduction Project Sees $3M Investment in Seaweed Research
Bigelow Laboratory for Ocean Sciences is focusing on developing a feed additive from regional seaweeds to reduce methane production and improve dairy cow health.
Regenerative Voices: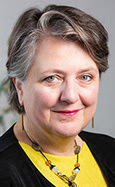 Kathleen Merrigan on the Future of Food
Former U.S. Deputy Secretary of Agriculture, Kathleen Merrigan, has a lot to say about the true cost of food and the future of organic farming. She has a big vision for a food system that takes into account biodiversity, human health, water quality, climate and waste.
Listen here
Kathleen Merrigan is one of the keynote speakers at the 2019 Acres U.S.A. Eco-Ag Conference & Trade Show this Dec. 9-12 in Minneapolis, Minnesota. Learn more and register.
Debating Ag Policy:
Presidential Candidates Wouldn't Touch This Radical Idea to Transform Agriculture…Until Now
How six Democratic candidates would transform your dinner and the economy through their food policies.
Focus on Fashion:
The Troubling Ethics of Fashion in the Age of Climate Change
The sustainability puzzle affects every corner of the fashion industry and because fashion's fundamental operating principle rests on planned obsolescence, brands are in a ceaseless cycle of replacement and replenishment. None of this is lost on its practitioners.
Gucci Boss Calls for Net-zero Supply Chains
Gucci chief executive Marco Bizzarri has called on business leaders to sign up to a Carbon Neutral Challenge that sees businesses deliver greenhouse gas emissions reductions across their entire value chain in order to achieve net-zero emissions.
Patagonia Taps Into the Resale Craze With Used-Goods Pop-Up
In another move to fulfill its commitment to become "carbon-positive," Patagonia has announced the first physical location of their Worn Wear program, which resells used items from its apparel line purchased from consumers.
What We're Reading:
Five Ways That ESG Creates Value
Most businesses are deeply intertwined with environmental, social, and governance (ESG) concerns. It makes sense, therefore, that a strong ESG proposition can create value.
Canada Must Trumpet Sustainable Practices
Consumers, investors and companies are seeking foods that will make a difference around climate change. If they're not aware of zero tillage, growing pulse crops and how those practices reduce greenhouse gases, they're not going to change their buying habits.
What We're Following:
Greenbiz 350 Podcast – Meet the General Mills Soil Savant
Steve Rosenzweig, soil scientist at General Mills, discusses the company's commitment to cultivating one million acres of farmland using regenerative agriculture techniques, partnering with farmers, and how to measure soil health.
Regenerative Agriculture Pays Off for Primary Producers
Enhancing the entire eco-system of a farm can not only improve output but attract 'virtue market' consumers prepared to pay for high standards of animal welfare and environmental stewardship.
Watch here
Sign up for Raising Regenerative news to be delivered straight to you inbox! Click here.