Agritourism as a solution for scaling regenerative agriculture? The concept has been gaining attention lately and for good reason. It isn't as far-fetched as one might think, especially when you consider one of the biggest barriers to the expansion of regenerative agriculture is capital. With the right approach, agritourism can be a tool to expand regenerative agriculture through two levers: increasing consumer demand for regenerative products and providing alternative sources for on-farm revenue. Yonder – the nature-based alternative to AirBnB – works to address both these levers simultaneously.
Tim and Sarah Southwell didn't exactly set out to devise a strategy to scale regenerative agriculture, but they did want to share the tremendous economic opportunity that agritourism created on their farm with farmers like them. As a result, Yonder was born, and with it, a new vehicle to expand farm revenue. This is the origin story of Yonder and a vision for how agritourism can drive regenerative agriculture.
From Farm Dream to Agritourism Reality
The Southwell's farm story began back in 2010 after a health diagnosis for one of their children caused them to completely rethink their family's health and the food they consumed. Despite having no growing experience, the family went from front yard gardeners to budding permaculturalists, to moving from their suburban lives in Kansas City to a Montana farmstead in 2012. Tim attributes this educational journey and professional transition to "a lot of books, a lot of YouTube, travel to different parts of the country for agricultural permaculture conferences, and a lot of trial and error, which is, an innate part of the farming lifestyle." Soon the couple's ABC Acres blossomed into a beef, pork, and poultry operation that also raised year-round and seasonal fruits and vegetables. However, it wasn't until 2016, that they began to toy with the idea of renting an extra living space on the property.
Tim, as a self-proclaimed social butterfly, had been wondering how they could engage more people on the farm. The couple had heard about this concept of agritourism, so they decided to advertise this newly available living space for rent. What happened next was what Tim describes as a magical moment. "We had a young couple, in their late twenties and the young woman had a smile from ear to ear being around the goats and just connecting with nature. There was this aha moment that she had this relaxation, this connection with self, with partner, with mother nature – and it was a very rich experience."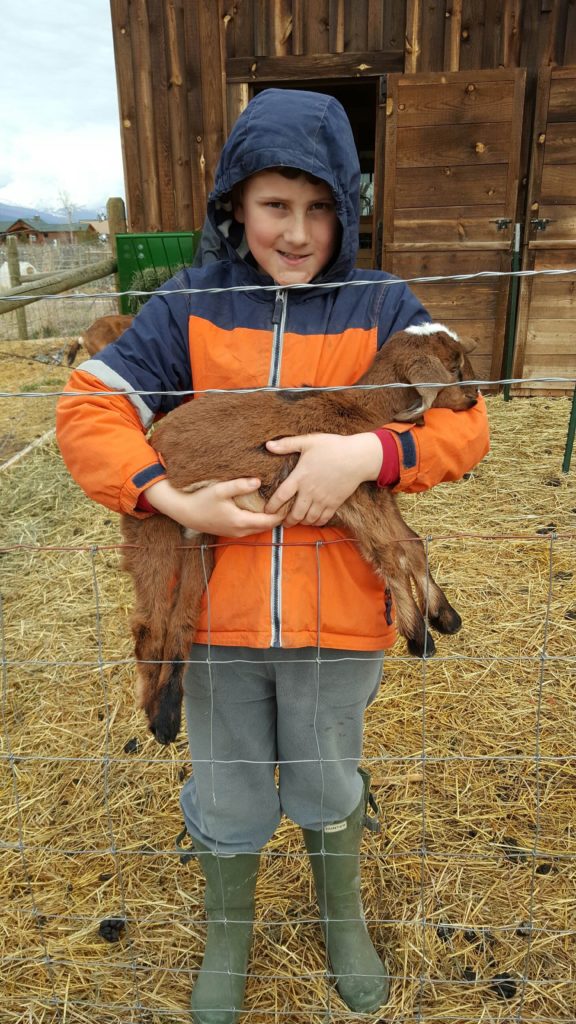 Benefits of Agritourism
This aha moment that the Southwell's witnessed is indicative of one of the major benefits of agritourism: consumer connection to agriculture. Bringing people on-farm provides an opportunity to not only teach them about the benefits of regenerative production but also to tie this new information to enriching personal experiences, experiences that may ultimately drive increased demand for locally produced, regenerative foods.
A 2020 study (Brune, Knollenberg, Stevenson, 2020) was the first of its kind to explore the relationship of agritourism experiences and consumer behavior. It concluded that, "impacts of agritourism may reverberate far beyond the confines of the experience itself, by encouraging local food consumption in visitor's daily lives. Providing experiences that create conscious consumers is a crucial step to strengthen local food systems (Allen 2010; W. Chen and Scott 2014; Feldmann and Hamm 2015), and many have suggested that agritourism has that potential (Barbieri, Stevenson, and Knollenberg 2019; Kline, Barbieri, and LaPan 2016)."
Beyond influencing consumer demand, agritourism can provide an important alternative revenue stream for regenerative operations. This revenue can come directly from tourism activities like a farm-stay, or from selling products to guests during their visits. According to the 2017 Census of Agriculture, agritourism income grew by 67% between 2007 and 2017, more than doubling if we include direct sales of agricultural products. The Census also showed that 28,575 farms offered agritourism experiences, which accounted for $949 million in sales, with an additional $2.8 billion in direct-to-consumer sales for 130,056 farms.
Alternative sources of capital become even more important for regenerative producers, as traditional agriculture finance vehicles are not built to serve them. Dan Miller, CEO of private agriculture lending platform Steward, explains, "The USDA, Farm Credit lenders, and even community banks have clear definitions of what "agriculture" is, and even more importantly, what it isn't….Unfortunately, these definitions, and the practices they support, separate thousands of regenerative producers from the capital they need to grow and succeed."
Building the Vision for Yonder
For Tim and Sarah Southwell, the income generated on the farm from their agritourism activities were a game changer. In 2017, just a year after starting that endeavor, agritourism revenue far surpassed revenue from meat and produce sales. ABC Acres now enjoys revenues between US$180-210, after spending a few years cultivating their agritourism business. Product sales have increased and still remain a portion of ABC's revenue (US$40-60 thousand), but agritourism clearly leads the way.
Added revenue, Tim explains, is often essential for farmers and ranchers to expand their business and sometimes is the missing piece that makes the entire operation viable. This, combined with the intrinsic benefits of farm visits, drove a desire in the Southwell's to share their model far and wide. Tim explains, "we were doing something very magical on the farm. We had a great story to tell, we were stewards of the land, we were raising healthy foods, but we couldn't get this story out enough. People were seeing the magic and the wonder. We just needed to get it out to the masses."
While ABC Acres was thriving from their pursuit of agritourism, Tim saw a bigger opportunity. Nature deficit disorder – the idea that people are spending less and less time outdoors, which is negatively impacting mental wellbeing – was leading people to seek out more enriching experiences with nature. Meanwhile, the hardworking farmers, ranchers and land stewards in Tim's network were working endlessly to raise great products but, as he explains, "at the end of the season, they didn't have two nickels to rub together." Tim was convinced there was an opportunity to satisfy consumer demand for nature experiences while providing a podium for regenerative producers to tell their stories and bolstering the income of regenerative land stewards.
At the time, Tim was working with a business mentor, Bill Lee, who has 45 years of entrepreneurial and business leadership experience. The two joined with a group of soon-to-be co-founders to conduct due diligence on the market opportunity for a nature-based online booking platform. The goal was to focus on farms, ranches, vineyards and other authentic, outdoor-based destinations. Their research showed that farm and ranch stays were difficult to find on AirBnB and VRBO, with neither platform investing in telling stories of the land or its stewards. The opportunity was ripe and the idea for Yonder was born.
Unlike other platforms, Yonder would be a conduit for telling the farm story while helping people become champions of nature and assisting land stewards in growing their businesses. With Tim's unique vision and Bill's deep business experience, they created what Bill calls a "market seam niche" specialized in nature tourism in the online travel industry (OTA).
Over the following three years, Yonder developed a firm foundation for growth. The company has created a marketplace platform and native booking APP that is powered by a robust operating system and unique curation standards, policies, and procedures. Today, they operate in the US, Canada, United Kingdom, and Italy while focusing on nature-centric venues that include private homes, farms, and ranches. Yonder is now uniquely positioned in the OTA industry as a global platform offering curated, authentic, enriching experiences in nature, while facilitating a new revenue source for agritourism hosts and deepening the connection between nature, consumers, and land stewards.
Yonder's next phase includes two main objectives. First, over the next five years they will expand geographically by broadening their operating base into even more countries. Second, over the next two years, Yonder will expand their category preferences to include more unique nature venues. Bill says that continual expansion of a high-quality leadership team that embraces Yonder's purpose, as well as sources for working capital to fuel profitability, and success will be essential to Yonder's growth. The team also looks forward to engaging with the world's hosts and land stewards as co-collaborators of the many benefits of agritourism for the greater good of humankind.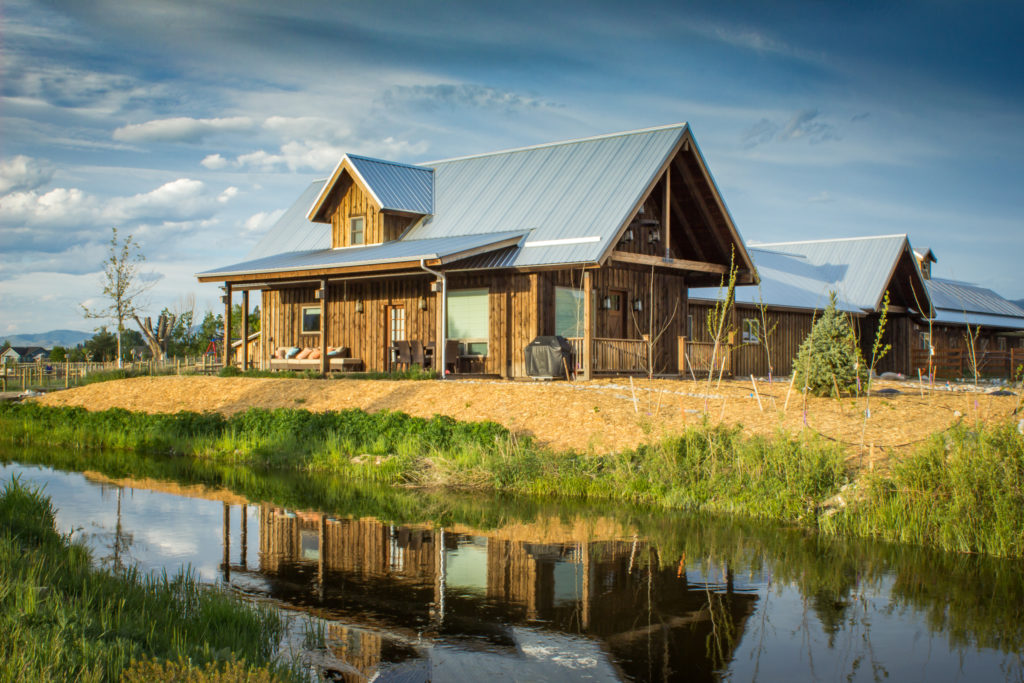 Leveraging Agritourism Growth for Regeneration
Despite the past two years of travel uncertainty caused by a global pandemic, agritourism is expected to grow at a CAGR of 13% from 2022-2027, reaching nearly US$55.5 billion globally, according to Expert Market Reports. Consumers are increasingly seeking a deeper connection to nature, to understand where their food comes from and how it's produced, and to align their travel experiences with their values. This uniquely positions regenerative agriculture operations to ride the tailwinds of agritourism growth but perhaps even to surpass it. Regenerative agritourism activities will build broader awareness and demand for regenerative products among consumers while creating significant revenue streams for hosts that can be invested back into regenerative operations. With innovators like Yonder leading the way, the future looks bright at the intersection of regenerative farming and agritourism.
–
To learn more about the Southwells and ABC Acres click here.
To learn more about Yonder and book your next stay click here , or contact Tim directly at tim@yonder.com.
---
Sarah Day Levesque is Managing Director at RFSI & Editor of Raising Regenerative News. She can be reached at sdaylevesque@questorcorp.com.