Meet the Activator is a new regular series designed to highlight the incredible and diverse entrepreneurs activating capital for regeneration across the agriculture and food system.
---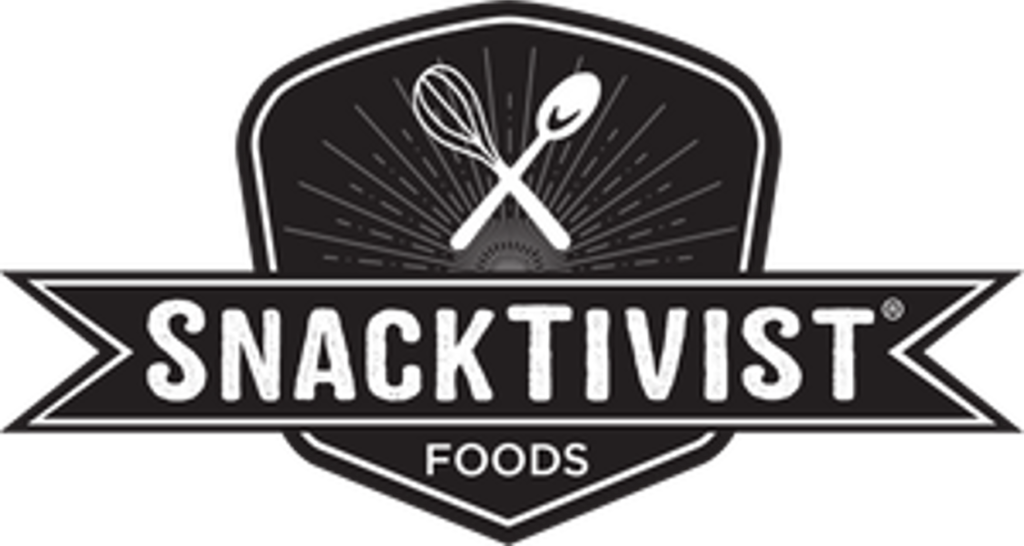 Company: Snacktivist Foods
Description of Company: Snacktivist is a regenerative food brand that creates delicious, grain-based foods for health-minded consumers.
Founded in: 2015
Fundraising Rounds Closed: Small founder & family seed round
---
Founder and CEO of Snacktivist Foods, Joni Kindwall-Moore, shares her company's investment journey, explores lessons learned, and what lies ahead.
What problem are you solving for?
Joni Kindwall-Moore (JKM): We make food that has the potential to positively impact human health and our climate through regenerative agriculture. We believe that any food that is traditionally made from grain, can be made better for you and better for the planet. We call this experience "conscientious indulgence" and our product development process is called "regenerative by design." Our product development process is built around the concept of elevating biodiverse, forgotten crops that can play a vital role in taking regenerative to scale. Many of these crops, especially ancient grains like Millet, Sorghum, Teff, Buckwheat and legumes play a vital role in bringing back crop biodiversity, reducing irrigation and breaking the pattern of reliance on intensive chemical inputs.
How do you characterize the impact of your work?
JKM: Snacktivist makes a line of better-for-you grain-based foods made from ancient grains and legumes. Our quantifiable regen measures are:
Monitoring % of farmer-connected supply chain in the total supply chain
# of Regenerative LOI's in place
Number of planning programs in place for regenerative implementation in farmer partnerships.
Grants or other programs with university, extension, NGO to build regenerative supply chain, value added processing, ancient grains and legume education.
New product launches in the pipeline using a supply chain that already has a regenerative sourcing story (ROC certified product development).
What's the biggest challenge you have faced on your investment journey?
JKM:Raising money for regenerative CPG has a unique set of challenges because you have to think big and disrupt like a tech company while working within the constraints of CPG. You do all this while proposing to create a new consumer category with an undeveloped supply chain.
90% of investors I have spoken to see this as too big of a challenge rather than seeing it as a big opportunity. Also, many do not understand the 'why' as one investor said to me, "why would we want to change? We are doing a good job feeding the world now, this is a problem that does not exist." Many investors also have a hard time understanding how food, health, and climate can all be interrelated.
One additional challenge we have is being women-founded and women-led. In fundraising, any entrepreneur is already up against a certain set of biases that exist culturally. I have personally found that it is harder to be taken seriously with big picture, disruptive strategies as a woman. Then you overlay the Covid experience, too – I have had many investors ask questions about what I would do if school did not resume, indicating that disparities in confidence in backing women-led ventures became more pronounced during Covid.
What are your next steps as an organization?
JKM:We have great opportunities launching this month that will bring national attention to our brand and a jump in sales velocity. We must complete our rebranding so that our brand messaging communicates the regenerative journey and supports consumer discovery.
We are also launching a podcast network dedicated to the regenerative food systems movement with recordings of our own podcasts starting next week.
We are planning a crowdfunding launch leveraging several platforms this summer.
What's the most important lesson you have learned on your journey so far?
JKM:I have learned about the power of tenacity when building something that will create lasting change. Naivety can be a superpower when surrounded by a wise, experienced team because it allows you to see possibility and embrace novel problem solving.
Lastly, I have learned that when working in an industry that is so innovative and future-forward, mindset is everything and that regenerative systems require a shift to the macro level viewpoint which is difficult for many to do. Rather than becoming frustrated or taking it personally, this is making me more patient when people don't understand what we are doing at first.
Learn more about Snacktivist Foods here.
Reach out to Joni Kindwall-Moore directly here.
---
Would you like your company to be highlighted as an activator in RFSI News? Email us here.