An RFSI Regenerative Dialogues Webinar
Brought to you by: Iroquois Valley Farmland REIT
---
Take an inside look at the makings of an impact-first farmland investment through the eyes of those involved: the investor, the farmer and the investment vehicle. These panelists will discuss the important ecosystem that exists within this kind of ag investment – what is the opportunity, who are the players, what is their experience, and what are the outcomes. The audience will also have a chance to get their questions answered.
This engaging dialogue addresses:
How investors evaluate the opportunity to invest in organic farmland and operation
What returns can be expected based on historical reference
The farmer experience through the investment process
The financial, social, and environmental returns and impacts, as well as how are they measured
Don't miss this unique opportunity to see how investment in organic and regenerative agriculture can be successfully executed for economic, ecologic, social impact.
Presenters:
Alex Mackay, Vice President, Investor Relations, Iroquois Valley Farmland REIT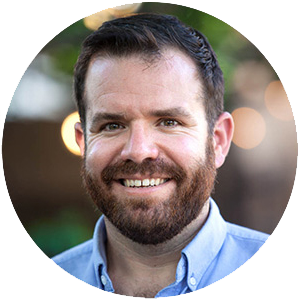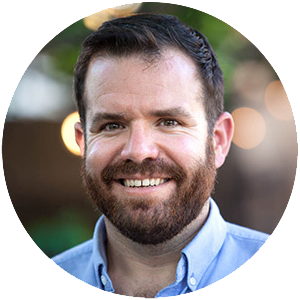 Alex Mackay is the Director of Business Development and Investor Relations for Iroquois Valley Farmland REIT, an organic farmland investment company with a broad base of support from more than 400 mission-aligned investors across the country. Iroquois Valley offers land access to organic farmers through innovative leases and mortgages that prioritize farmer prosperity and social and environmental impact alongside investor returns. The Company is a Public Benefit Corporation and an award winning B-Corp that has been partnering with farm families since 2007 to build a growing portfolio approaching 15,000 acres across 14 states. Both accredited and non-accredited investors can participate and investment amounts range from $10,000 to $5MM in size.
Claire Mesesan, Vice President, Farmer Relations, Iroquois Valley Farmland REIT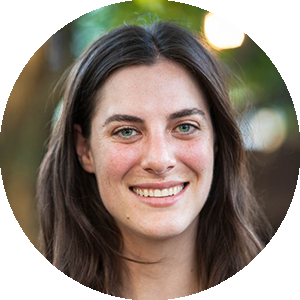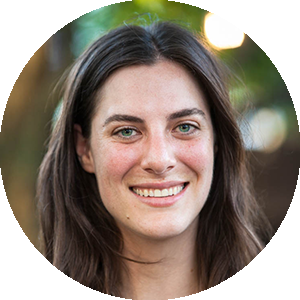 Claire joined Iroquois Valley in 2015 as Communications Director where she created mission-driven, data-informed content across platforms. Her projects have included a website redesign, video production, impact reporting, and managing the B Corp recertification process. Claire gravitated toward stakeholder engagement and relations as she worked with farmers to tell their stories and amplify their impacts. After serving as Communications Director for five years, Claire transitioned into the role of VP, Farmer Relations where she focuses on process, program development, and resource-building. This involves collaborating with the team to support farmers as they move from intake, into the pipeline, and as they enter the portfolio. Claire is broadly focused on Iroquois Valley's farmer-facing work to ensure partnerships are successful. She continues to work on impact strategy, evaluation, and reporting in support of Iroquois Valley's efforts to create public benefit.
Tanya Steinhofer, CFA, CFP®, Principal, Redwood Grove Wealth Management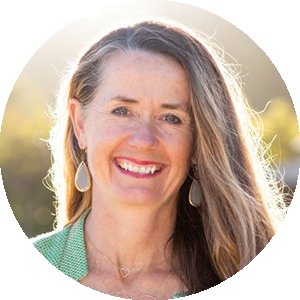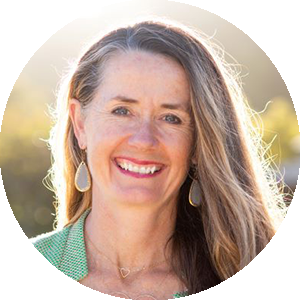 Tanya is a Certified Financial Planner (CFP®) and Chartered Financial Analyst (CFA) with almost 20 years of diverse investment industry experience, including expertise in real assets (e.g., real estate, commodities) and sustainable/impact/socially responsible investing. She is passionate about helping women and families with young children with their finances.
Her prior experience includes several years as a Senior Research Analyst and Investment Advisor at a local independent wealth management firm. She began her investment career as an equity research analyst covering real estate investment trusts (REITs), first on the sell-side for Goldman Sachs in New York and then on the buy-side for a dedicated REIT money manager.
In addition to her professional experience, she is an active non-profit volunteer, with an emphasis on financial literacy for non-profits such as Junior Achievement.  She chairs the Student Workshop Committee of the Bay Area Financial Education Foundation, whose mission is to improve the financial literacy of Bay Area youth, and serves on the advisory board of Money Quotient, whose mission is to facilitate the exploration and implementation of a values-based, life-centered approach to financial planning. She is a Past President of the Financial Planning Association of San Francisco and a member of the CFA Society of San Francisco.  In recognition of her contributions to the profession and community, she was awarded the 2017 Heart of Financial Planning by the Financial Planning Association. Her education includes both a BA and an MBA from UC Berkeley. Her passions outside of work and family include running, cycling, skiing, gardening and traveling.
Thank you to our Presenting Sponsor:

---