This issue is chock full of regenerative investment news, from the largest single-asset crowdfunded farmland investment to date, to investment in a perennial poultry system and natural indigo. The U.S. House hears about the agriculture-climate connection, food companies large and small look at bringing regenerative to market, and much more.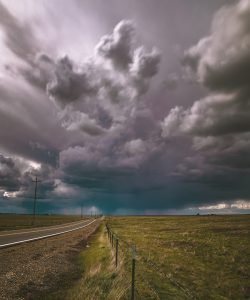 Leading Off: U.S. Ag & Climate Policy
House Committee Hears About Agriculture – Climate Change Connection
Climate change and agriculture's role in mitigating it is the talk of Capitol Hill now that President Joe Biden has taken office. But agricultural interests and farm organizations want Congress to know—any climate smart agricultural solutions that are proposed must be written to the benefit of farmers, and not investors. Read more
Investment News:
FarmTogether Closes The Largest Single-Asset Crowdfunded Farmland Investment
The technology-powered, online marketplace providing accredited investors with direct access to institutional-grade farmland, today announced the closure of the largest single-asset crowdfunded farmland investment to date: a 201-acre organic redevelopment property Washington – a $22M deal. Read more
Nature Conservancy Investments Accelerate the Regenerative Revolution
By establishing a portfolio of emerging companies targeting soil health, The Nature Conservancy aims to prime the pump for sustainable innovation across investment sectors. Read more
Iroquois Valley Farmland REIT Invests in Perennial Poultry System
Salvatierra Farm will demonstrate and practice an agroforestry-based regenerative poultry production system. Once the farm's poultry infrastructure is in place, it will join a growing BIPOC-led regional regenerative farming enterprises network. Read more
Natural Indigo Maker Stony Creek Colors Raises $9M Series B
The woman-owned natural indigo supplier behind Cone Denim's popular Natural Indigo Collection now has the seeds to accelerate growth.  Read more
FluroSat Acquires Dagan to Unlock Potential and Profitability of Resilient Agriculture via EIN Presswire
CalSTRS Plans up to $150M/year in Sustainable PE Commitments via Private Equity International 
Regenerative Perspectives:
One Investor Finds Her Muse in Healthy Soil
An interview with Evi Steyer, a VC investor and Next Gen Wealth Holder with a passion for building better food systems, and, in the process, hopefully addressing some of the core challenges of our age. Read more
At the Intersection of Regenerative Ag and Finance
David LeZaks of Croatan Institute sat for an interview on agriculture's role in curbing climate change and spurring societal transformation. He touches on 'soil wealth,' the true cost of food, and moving toward biomimetic systems. Read more
Bringing Regenerative to Market:
Ready for a New Label? The Case for Regenerative Cetification
For many, the organic certification label has become a touchstone we look for to help us choose what's good for us. But is it good enough? Read more
Giant Co., Rodale Institute Team on Regen Organic Agriculture
A partnership between The Giant Co. and Rodale Institute aims to support ecologically safe farming, sustainable retailing, and hunger relief. Read more
5 Ways Brands Can Tell Their Regenerative Stories via New Hope Network
Follow Allbirds' Flightpath to Carbon Neutrality via Drapers
Plant-Based Popularity: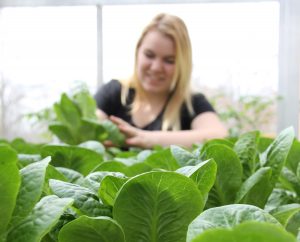 Oatly Files for IPO with Rumored $10B Valuation
The Swedish company's staggering (but still rumored) valuation of $10 billion would make it by far the largest public offering of any plant-based startup in history. Read more
Why the Former Patagonia CEO's Next Act is Plant-based Meat
Rose Marcario aims to help the Boulder, Colorado, plant-based meat startup, Meati, be a responsible company that will play a part in revolutionizing the food system. Read more
Regenerative Around the World:
Regenerative Agriculture Gains Traction in Southeast Asia
In Thailand, very few farms incorporate organic or regenerative ag practices. To remedy that, Harmless Harvest has joined forces with partners to launch the Regenerative Coconuts Agriculture Project (ReCAP). Read more

Africa: Greener Ag Is a Win for Farmers, Food, and Environment
Making farming climate-smart and focused on more than just yields has economic, environment and social payoffs. The author makes the case to African farmers that regenerative agriculture could be the answer to turning it all around. Read more
Interested in contributing content to Raising Regenerative News?
We welcome your story ideas and article contributions for consideration.
Submit your ideas to info@rfsi-forum.com
Sign up for Raising Regenerative news to be delivered straight to you inbox! Click here