The 2022 Natural Products Expo West was the first since March of 2019 and brought more than 2,700 exhibitors and over 57,000 registered attendees to Anaheim last week. Despite its focus on the broader natural products industry, the gathering had a lot to offer those active or curious about the regenerative agriculture and food space. The RFSI team attended the event and came home energized by the innovation and passion for regenerative food systems that was on display.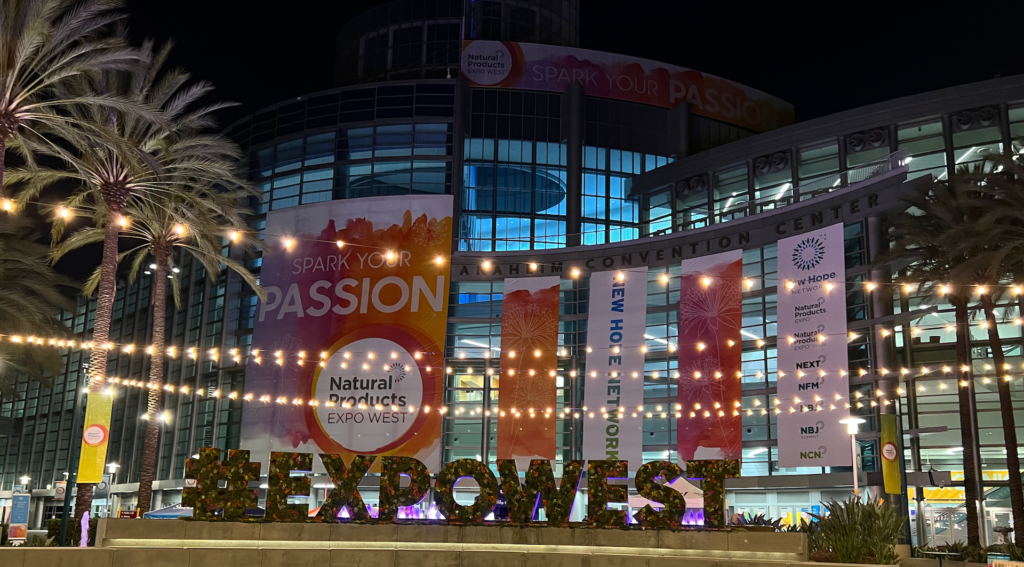 Here are our key take-aways:
1. Regenerative is exploding!
If you needed any more evidence that regenerative has grown tremendously in recent years, then Expo West was the place to be. Just two years ago, when Expo West was last in person, regenerative was just a side conversation, with a small group of us organized by Ethan Soloviev of HowGood meeting for informal conversations. This year, the topic of regenerative was sprinkled throughout the agenda and regenerative products were well represented on the trade show floor, in the awards programs and in company pitches. This year's Nexty Award winners included regenerative brands Navitas Organics with their ROC certified Cacao Powder and Force of Nature's Meats Wild Boar and Beef Lonestar Sausage. The Pitch Slam competition and the NCN Investor Kickoff & All-Star Pitch Showcase also included some innovative regenerative companies. Meanwhile, our friends at Wolf Tree Advisors pointed out here that regenerative was well-represented on the exhibit floor with 53 of the 2800 exhibitors explicitly supporting regenerative agriculture.
What to watch for:
Expect regenerative brands to continue to grow their share of the natural products landscape but be weary that this also opens regenerative up to increased risk of greenwashing. The criteria we use to confirm regenerative will need to be fine-tuned.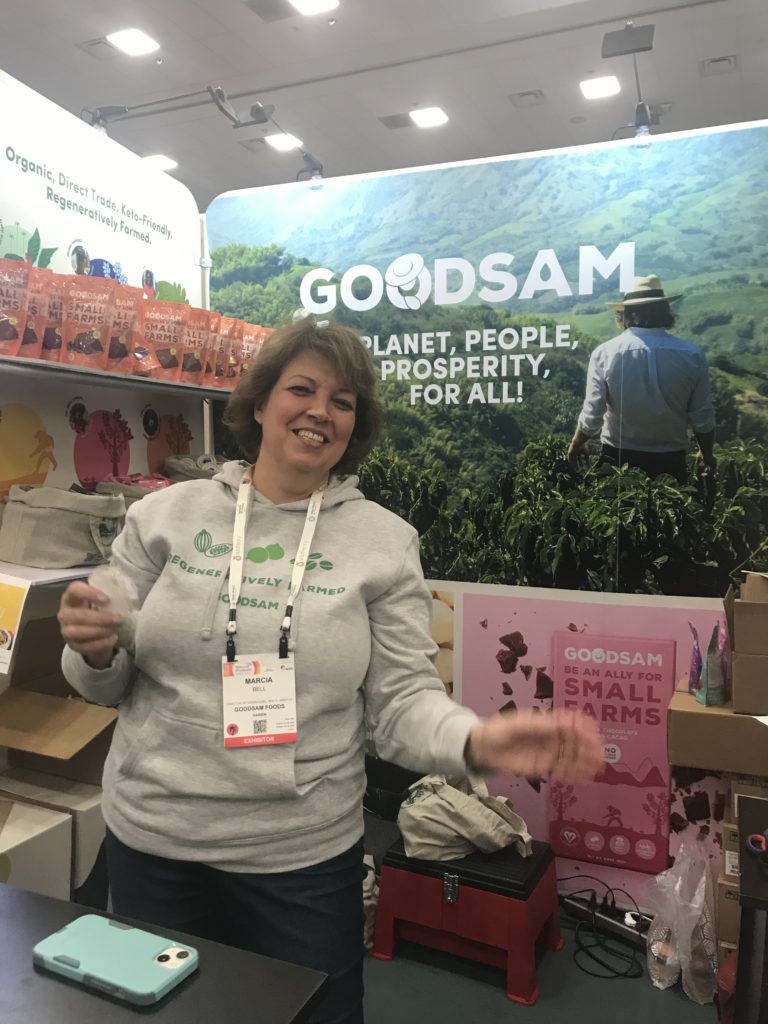 Regenerative companies exhibiting at Expo West (from left to right): GoodSam Foods, White Leaf Provisions, Philosopher Foods
2. Regenerative Ag policy is mobilizing like never before
The effort to incorporate regeneration into the larger agricultural policy landscape is about to get stronger. RegenerateAmerica, a coalition-driven initiative to include regenerative agriculture in U.S. agricultural policy, spearheaded by Kiss the Ground, was announced at this year's event. Kiss The Ground founder Finian Makepeace explained, "Unless the Farm Bill changes, we will not be able to reach regeneration at the scale and pace we want." In response to this, the group is mobilizing a grassroots campaign to ensure support for regenerative agriculture in the 2023 Farm Bill and beyond.
What to watch for:
Stay tuned in the months ahead as the group seeks to activate a three-pronged plan to drive public media, grassroots action, and policy development for new agriculture policy.
3. The Regenerative certification landscape is about to get more complicated
The regenerative certification and verification space, which has been largely carried by Regenerative Organic Certification (ROC) & Land to Market in recent years, has two new additions coming soon. Dr. Allen Williams and Gabe Brown announced the launch of Regenified – a new verification system from Understanding Ag designed to be inclusive of producers no matter where they are on the regenerative farming journey. Ben Katon, the new CEO of Regenified, explained that while they respect existing regenerative certification and verification programs, the only way to get significant adoption is to have a program that is "inclusive as possible on the front end. Any producer, anywhere with any past can enter the program BUT they have to make progress year over year."
Another newbie to the regenerative verification stage is Soil Carbon Initiative, which is a commitment and verification program designed to incentivize and support farmers in transitioning their farms to 75-100% regenerative management within 10 years.
What to watch for:
How will farmers, consumers, and investors learn to differentiate each of these programs and who will come out on top? We think it will come down to farmer and brand adoption, data, and communication about mission and results. Need more details to understand all these programs? We got you covered – stay tuned for more from us on this soon!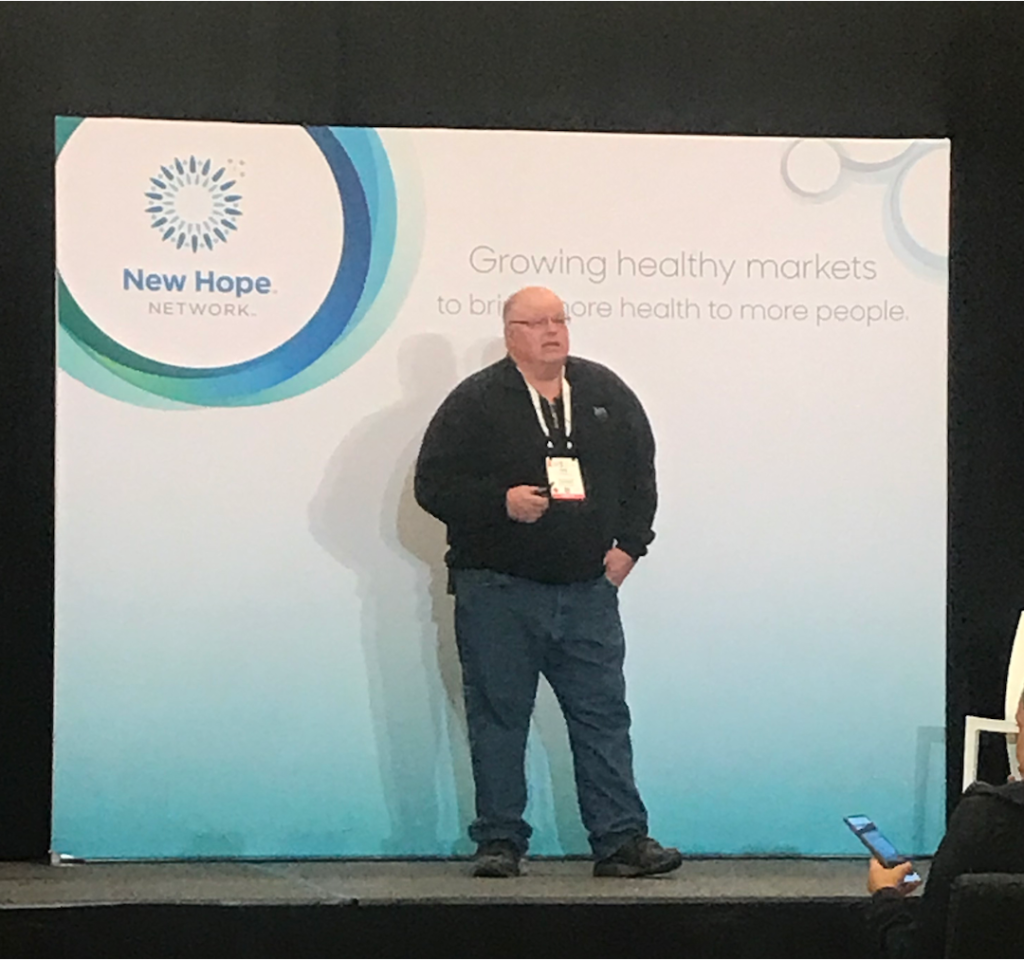 4. Plant-based meats are not slowing down
If the enormous amounts of investment capital going to plant-based alt proteins ($6.3 billion from 2010-2021) wasn't enough to convince you that these meat alternatives are here to stay, then the incredible presence of plant-based alt protein companies at this show just might. The smell of cooking plant-based meat alternatives seemed to be wafting from every aisle of the North Hall – which served as home to the "Hot Products" at this year's show. From OZO Foods' plant-based bacon to Daring's plant-based chicken to regenerative brand Imlak'esh Organics new sister plant-protein brand CHI Foods' alt pork products, opportunities abounded around every corner of the show to try these new food products. The innovation and the capital to fund these brands seems to be there, but the question remains: how do they fit into the regenerative landscape?
What to watch for:
We know not all plant-based ingredients are created equal, but we want all solutions to climate and food systems challenges at the table. How can we continue to open the dialogue to productively ensure plant-based alt-proteins are held to the same expectations that regenerative meats are?
5. Collaboration is King
When it comes to building regenerative systems, there's A LOT of room to innovate. Gina Asoudegon of Applegate Foods, Chris Kerston of Savory's Land to Market, and Zach Angelini of Timberland provided insight on how each of them approaches regenerative supply chain development AND described how the collaboration between their three organizations can be used as an example for more partnerships. The trio explained the synergistic opportunities that working together offers, which includes:
Co-funding farms without competing for supply because each uses different materials (for example, Timberland sources leather, while Applegate sources meat)
Addressing the marketing of what they are doing together rather than in a silo
Identifying complimentary consumers (for example, consumers who want clean meat are also more likely to be interested in well-raised leather)
In addition, their model leans into the idea of full animal utilization, where less is wasted, while bringing more value from each animal and more value and risk management to the farmer.
What to watch for?
More partnerships across brands and sectors seeking to create win-win-win scenarios for farmers, brands, and consumers.
6. Consumer education is essential to create pull through demand
The industry needs to continue to create pull through markets for regenerative products by generating consumer demand – this will require consumer education, including curated marketing and messaging to consumers.
"All the true change we have seen in the food system so far has been driven by the consumer," said Gina Asoudegon of Applegate Foods, explaining that consumer education is the hardest piece of building regenerative supply chains but also the most important.
Zach Angelini of Timberland explained that businesses are often in the position of responding to consumer demand but have a huge opportunity here to generate demand by leaning out and creating a pull in the supply chain for regenerative products.
What to watch for?
Consumer awareness of what regenerative is will continue to grow beyond the 16% of 16–44-year-olds that it's at right now as brands get more creative in the strategies they use to reach consumers with their regenerative stories and data.
7. ESG will continue to play bigger role
When it comes to investment in natural foods, impact investing and finance is the fastest growing part of the space right now, according to Elisa Turner of Impact IQ, making ESG an increasingly important part of the investment conversation for regenerative. She went on to declare, "I guarantee, if you want access to funding, then you will need to have some sort of ESG report. If not now, in 6 months." But it's not only about funding – it also makes good business sense.
Turner, along with follow panelists Kayalin Akens-Irby of Planet FWD and Melanie Hall MS, RD of Kashi addressed some of the emerging expectation for brands in the space, in a session moderated by Elizabeth Candelario of Mad Agriculture. "You're going to have to have an ESG lens and a knowledge for how it impacts you for every decision you make as an organization." More specifically, Akens-Irby explained, "ESG should be housed across your business units and integrated into how you do business – not in a silo that just reports to investors." Business decisions need to be made in terms of how it impacts ESG by every function of the business. Global trends show that brands are being scored on ESG (Environmental, Social Governance) criteria whether they like it or not. So, if brands aren't communicating to their stakeholders – including investors and consumers – what they are doing, then they are susceptible. "Shoppers demand is intersecting with doing what's right," Kathryn Peters of SPINS explained in the event's opening keynote. This means the convergence for ESG and economic growth increasingly aligns impact and profit for CPG.
What to watch for?
Investors and consumers asking to see ESG and other impact measurements in brand messaging to help make their investment and consumption decisions.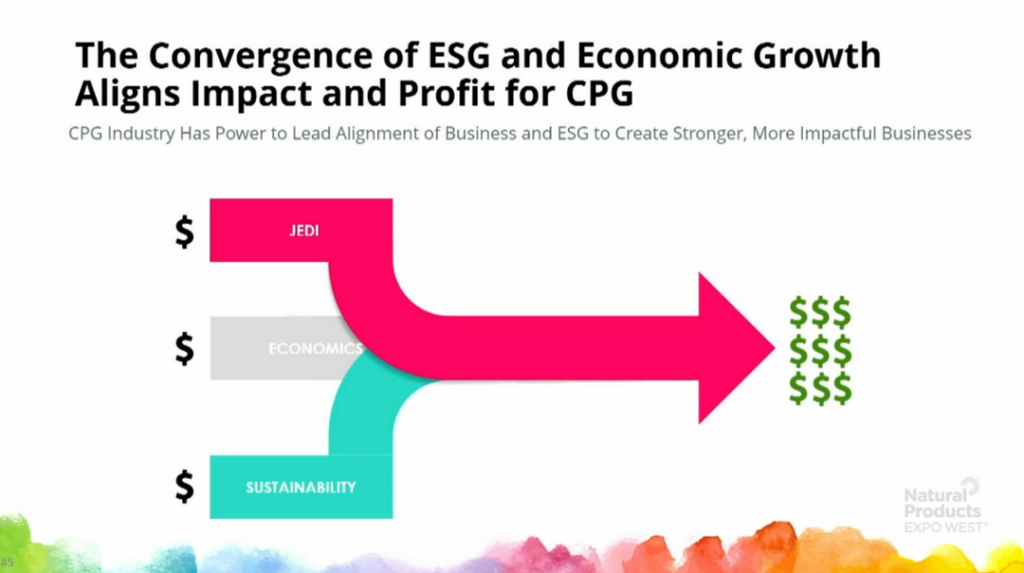 ---
Sarah Day Levesque is Managing Director at RFSI & Editor of Raising Regenerative News. She can be reached at sdaylevesque@questorcorp.com.