Meet the Activator is a regular series designed to highlight the incredible and diverse solution builders activating capital for regeneration across the agriculture and food system.
---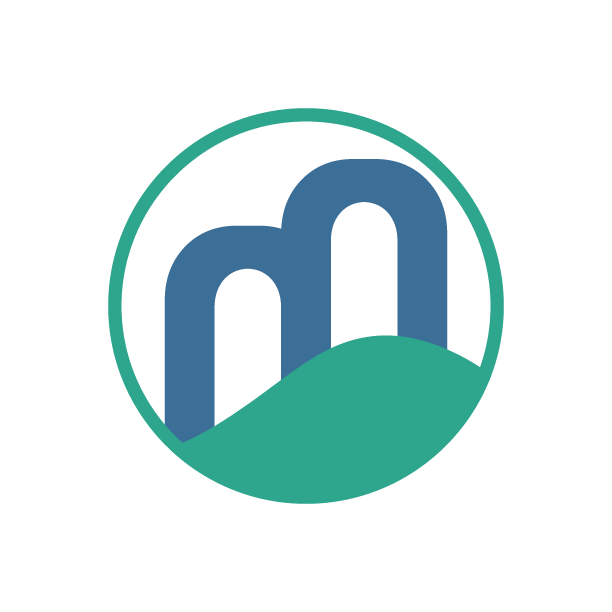 Company: Merge Impact
Description of Company:
Merge Impact activates investments by enabling ecosystem transparency in food and agriculture supply chains. We provide our users with defensible, high-integrity data from farms and fields to show true impact of initiatives, investments, and existing operations.
Founded in: 2023* (2020 then rebranded/launched in 2023)
Funds Raised: Self-funded
---
We caught up with Ben Adolph Co-Founder of Merge Impact who is on a mission to provide the infrastructure and organization of data from innovative technologies to construct a fully transparent, authenticated global food network, intricately interweaving environmental sustainability, farmer empowerment, community enrichment, and human health into a cohesive ecosystem. Read on to learn about Merge Impact's journey, lessons learned, and what lies ahead.
What prompted you to start Merge Impact?
Ben: I wanted to solve an agtech problem and do good for the future of the planet.
What problem are you solving for?
Ben: Merge Impact solves a data intake and usage problem for producers all the way to brands and their consumers. We have created a Data-as-a-Commodity platform for ecosystem impact. We identify and collect data from activities on farms in food & ag supply chains that enable sustainability transparency for CPG Brands, vertical supply chains and other aggregated farmland. With this connection, supply chains can use Merge Impact to deploy resources like investments in upstream infrastructure, practice change intervention, and procuring data from upstream supply. We have developed tools to analyze farm data and provide resources to producers (at no cost) to enhance practice change adoption and data availability.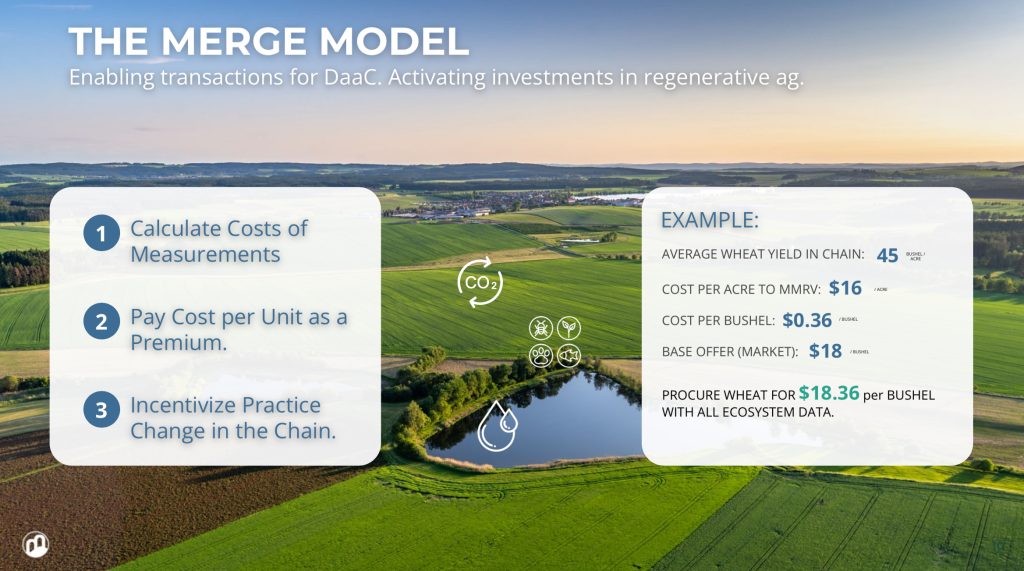 How do you characterize the impact of your work?
Ben: Our work is a forgotten segment of everyone's journey in agriculture, let alone regenerative agriculture. Merge provides a means to collect, store, and monetize data about the ecosystem impact of field/farm level supply chain data.
What's the biggest challenge you have faced on your fund-raising journey?
Ben: Determining when to fundraise is what I struggled with the most. How deep can one go into their own resources to ensure the mission and vision of a product/company are not distorted/changed when outside investments are needed? Are we going to chase revenue? Keep focus on vision? Both?
What are your next steps as an organization?
Ben: Merge is just starting the fundraising adventure so we'll be working on that. Additionally, we are going to keep building resources that encourage practice change adoption, enhance biodiversity on farm, and that identify missing revenue opportunities from producer to CPG.
"Our approach at Merge Impact is to collaborate to bring comprehensive solutions forward that together, solve global issues with nutrition quality and the climate impact of production agriculture."
What's the most important lesson you have learned on your journey so far?
Ben: There is way too much competition for an undefined and underserved market. What I've noticed observing the regenerative space is that there's a lot of competition, especially in tech, for very little market share of an unestablished solution. No one knows where this ends up but there's a lot of hope that raising enough money will force a solution to the top. Our approach at Merge Impact is to collaborate to bring comprehensive solutions forward that together, solve global issues with nutrition quality and the climate impact of production agriculture.
Do you have any advice for others building early-stage businesses in the space right now?
Explore how to leverage tech to amplify the effects of the "grind" in start-up life. It doesn't matter if you're the rancher, butcher or the bread maker, figure out how to amplify the effects of the reward that follows hardship in the journey. We've done this most recently with AI, but the evolution of social media offers a lot of opportunity that is unexplored.
Learn more about Merge Impact here.
---
Would you like your company to be highlighted as an activator in RFSI News? Email us here.