The latest edition of Raising Regenerative News looks back at four years of ag policy under Trump and how the 2020 election will affect the future, a new design collective offers opportunity for regenerative cotton growers, a new way to earn carbon credits, new opportunities for ag investment, and more
Leading Off: What the 2020 Election Means for Agriculture
As the Unites States waits to learn who their next president will be, here's a look at what the past four years, and the next four, may look like for food and agriculture.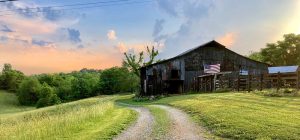 How Four Years of Trump Reshaped Food and Farming
No matter who wins the White House this week, policy changes over the last four years will have long-term impacts on the food system—from the farm economy to food access. Read More
How the 2020 Election Will Impact Food, Agriculture, and Labor in the U.S.
The 2020 election results will affect the future of food, agriculture, and labor policies in the United States. Read More
Election 2020: The Upside for Agriculture
Regardless of the election outcome, Pro Farmer's Jim Wiesemeyer and Farm Journal's John Herath say there are potential positives and negatives for agriculture in either a Trump or Biden presidency. Read More
The Regenerative Fashion Opportunity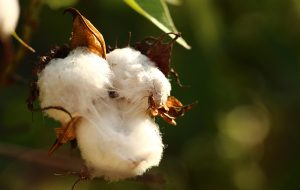 This Design Collective Is Helping Fashion Embrace Regenerative Agriculture
The fashion opportunity lies in sourcing materials from regenerative farms and, more broadly, investing in regenerative solutions as a form of carbon offsetting. It isn't just cotton or plant-based materials that qualify, either; wool and leather can be regenerative, too. 
Read More
Indigo Ag's Strategy to Help Farmers Earn More
Farmers Can Make Extra Money by Changing the Way They Farm
Thousands of farmers nationwide are using fewer pesticides, increasing yields and retaining more water in their crops — and earning extra money doing so by increasing the carbon in their soil.
Read More
New Methodology Opens New Revenue Streams for Farmers
Verra has released a new Verified Carbon Standard (VCS) methodology that enables farmers and ranchers to earn income from carbon credits resulting from improved agricultural practices.
Read More
Did You Miss The 2020 RFSI Forum?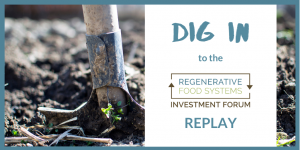 The second annual Regenerative Food Systems Investment Forum spent four days exploring the barriers and opportunities that exist in building and investing in a regenerative food system. Now you can dig in to all the extraordinary take-aways from the four-day event with the RFSI Forum REPLAY. Watch the program in its entirety on a sleek, easy-to-use platform, plus get other great resources and links that were discussed in the sessions.
Learn More and Access REPLAY Here
Investments, Partnerships & Initiatives:
Organically Grown Launches Fund for Partner Organizations
The Eugene-based organic food distributor is launching a new Mission Fund taking a percentage of profits and investing them into a program to support mission-aligned partners in the community.
Read More 
Simple Mills Hires VP for Sustainability
Shauna Sadowski, formerly of General Mills, has been named vice president of sustainability and Amanda Steele of Agriculture Capital has been named to Simple Mills' board of directors.
Read More
What We're Reading:
These Changes to Our Food Systems Could Improve Human and Planetary Health via GreenBiz
Sustainable Food Supply Chain Begins With Startups On The Farm via Crunchbase
Universal Internet Access Helps Make Food More Sustainable via Producer.com
UN to Focus on Sustainable Food Systems, Agriculture via Newsday