By Sarah Day Levesque, Managing Director, Regenerative Food Systems Investment
—
Soilworks Natural Capital, a B-Corporation devoted to expanding the Regenerative Agriculture economy, launched today with the announcement of its first acquisition. The firm, founded by tech entrepreneurs Lew Moorman and Ed Byrne, acquired California-based PastureMap, the leading provider of software to help farmers and ranchers manage animal herds using rotational grazing practices to heal the land, naturally produce more forage, and improve farmer economics.
Moorman and Byrne have taken a different path to regenerative agriculture but are hopeful that they can use their history in the tech world, paired with a desire to work towards both a healthier planet and food system, to make a real difference.
Building the foundation for SoilWorks Natural Capital

Moorman and Byrne, didn't start with agriculture. Moorman spent 15 years with a startup called Rackspace that eventually went public. After that experience he did some investing and eventually came across a model to buy software companies and scale them through investment in their teams. With this model in mind, the two launched Scaleworks, which acquires companies through venture equity or provides loans through venture finance. To date, San Antonio-based Scaleworks has successfully raised three funds to support the growth and advancement of tech companies.
Approximately seven years ago, Moorman purchased land in Texas Hill Country. It was overgrazed when he got it, so he took the animals off with the idea that, if he let it rest for several years, the land would heal itself. But two years ago he realized that even after rest, the land wasn't much healthier. As Moorman grappled with this challenge, Byrne was trying to unlock another mystery: how to build the world's best steak? Byrne was learning about different agricultural techniques that influence meat quality and pointed Moorman toward regenerative agriculture for strategies to rebuild his land. Moorman began to read regenerative ag gurus, Joel Salatin and Gabe Brown, and became fascinated by this holistic solution to his poor land quality.
Meanwhile, the partners continued to discuss the broader potential of regenerative agriculture.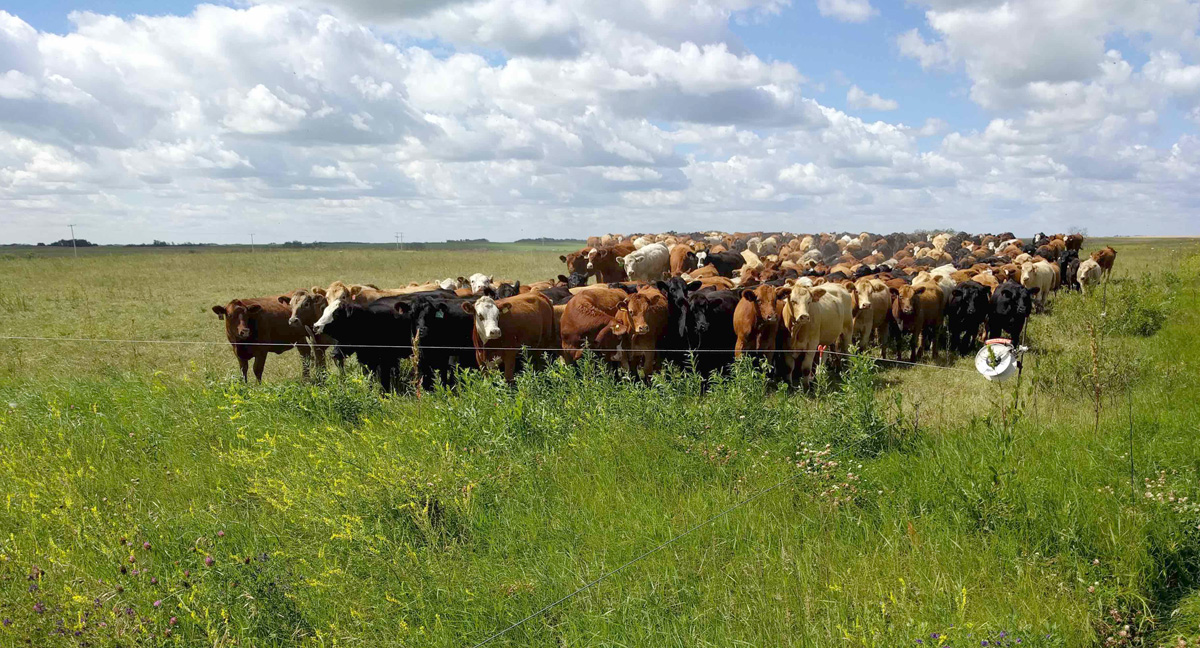 "We kept getting energized by the potential of what regenerative farming could mean, not only in terms of restoring the land and even the planet, but generating better food and generating better economics for farmers," Moorman explains. "It was one of these really true win/win/wins, one of the best win/win/wins we'd ever seen in terms of all the different people that could benefit from a move from centralized industrial farming that is based on synthetics, feedlots and chemicals, to one that is really built in harmony with nature to build much healthier and better food."
As Moorman began to address his land quality, eventually hiring farmer and author Greg Judy to create a plan for his land and full-time regenerative farmers to manage the operation, Moorman and Byrne decided there was a professional opportunity in regenerative agriculture for them, as well. In fact, Moorman says most of the farmers they spoke with kept saying, "What this space needs is business people to come in and help us figure out how to scale it."
"The entire system is built around people doing everything on their own, everything from figuring out how to do the farming, to the tools needed to do it better, to processing, getting the supply chain, and getting to the customer," Moorman adds. He and Byrne saw this as a unique opportunity to use their business acumen to help. "We think as business people we can bring a different perspective and help really try and scale this concept to go mainstream. That's what we hope to do."
Soilworks Natural Capital was born from this inspiration as a mission-based company, ready to make some bets on how to scale regenerative agriculture. The company seeks to invest, incubate, and acquire assets to help accelerate regenerative farming practices as well as drive consumer awareness and demand for regenerative products.
Bringing Tech Lessons to the Regenerative Agriculture Space
Both men consider regenerative farming to be a major disruption AND one of the most important trends of the coming decades. And they recognize that they are not alone in bringing fresh eyes to the movement. Regenerative practitioners like Judy and Brown, for example, were not lifelong farmers – they too discovered it, got fascinated by it, studied it, and now play a significant role in its expansion.
"Most disruptions are driven by outsiders," says Moorman. "I think you are going to see a whole new set of people that come to regenerative agriculture and learn about it – who are not wedded to the way ag and food has been done for forever."
Moorman hopes that Soilworks will be among the successful folks to help bring this disruption mainstream. Still, he admits he is an outsider.
"My real history is in technology, I'm a city person more than a real farmer myself. I acknowledge all that." But, he adds, "This is a space where we think we can contribute in a unique way."
Byrne adds in a press interview that they, "see a change coming to food that mirrors the cloud computing revolution in technology," a space where they do have experience.
To their credit, the partners have already proven successful at taking early stage software companies and helping them mature – this includes creating more robust offerings, getting the business model right, and selling and marketing it better than the previous owners, all tools that they will bring to this new venture.
"We are good portfolio managers and good allocators of capital. What we bring is a common sense business approach to things and we are good at investing in teams and a number of concepts that can build off each other," says Moorman. This applies to tech-related regenerative agriculture acquisitions, like their first in PastureMap, but also to future projects, that may at first be less familiar.
"This is a whole new space for us and we have a lot to learn but we are certainly humble about it and we are also great learners," he says. And by this he means they aren't afraid to combine their expertise with that of experts in regenerative agriculture to figure out how to help farmers and consumers take advantage of this movement.
What Makes PastureMap an Attractive Acquisition?
PastureMap, founded in 2015, is a pioneer in AgTech, created to help farmers and ranchers employ better grazing practices to improve forage and end their dependence on chemicals and supplemental feeding practices.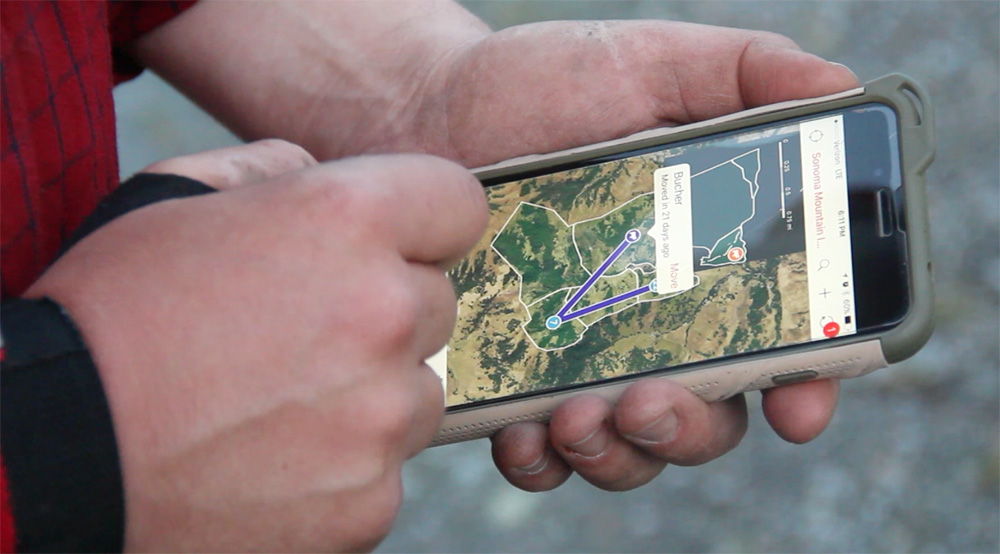 It was Moorman's need for a way to track the movements of the herd on his farm, and track the resting periods of the pastures, that first led the partners to PastureMap. Moorman became a customer but simultaneously began to realize that, with the experience that he and Byrne had with software startups, they could expand PastureMap's offerings.
PastureMap founder, Christina Su, couldn't agree more.
"We are excited to see Soilworks take PastureMap to the next level," she said in a press release. "Their experience in software is deep and proven, but we have also seen great passion and knowledge of the regenerative farming movement. We know customers will see massive improvements in the service, making it easier for farmers to transition to better practices for their business and the planet."
With this acquisition, Soilworks plans to invest in PastureMaps' development capabilities and the company's ability to be responsive to customer demands. They believe there are several functions around regenerative farming and management that can be added to the software including management of inventory, better tracking of environmental factors, and better monitoring of soil health. They have already hired a small team of developers and launched some product updates in the first month.
"There's a huge set of places we could go to really make it easier and more complete for the farmer to make better decisions in terms of how they manage their herd and their land," says Moorman.
When asked how they plan to measure success with this acquisition, Moorman answers quite easily.
"We have about 6 million acres under management. That's a number we'd like to see grow," he explains. But how to get there is a question that he and Byrne are excited to tackle. "How do we get a lot of happy farmers on the platform loving it and recommending it to their peers, and becoming the herd management standard for the regenerative movement?"
Where to next?
Despite their strong expertise in scaling software and tech companies, Moorman says they are keeping an open mind about what projects may lie ahead – whether it be acquisitions, starting other companies, making investments, or any number of other projects. Part of this open-ended attitude stems from his belief that the entire supply chain will likely need to be rethought if regenerative agriculture is ever to be made mainstream.
"You're going to go from a highly centralized processing and feedlot system to a distributed system and you're going to have to make customers aware of the benefits of this food, not only in terms of their health, but of the planet. There is a lot of work to be done," Moorman explains.
As he and Byrne decide how Soilworks will participate, Moorman says, "We're going to be really smart about it and try and think about where we can add value or where we think we have something unique to contribute. We want to see the movement grow, and we want to be someone who helps powers that movement."
The PastureMap acquisition appears to be a strong start.