As the USDA takes steps towards recognizing and addressing the climate crisis, some big names jump into the regenerative arena. Find out what Jeff Bezos has in mind, read an executive profile of rePlant Capital co-founder Robyn O'Brien, learn about the latest investment activity in regenerative ag, and much more…
Leading Off: Is the USDA Taking On Climate Change?
Agriculture Department and Farming Groups Tiptoe into Climate Discussion
The Department of Agriculture is looking to halve the U.S. farming industry's environmental footprint by mid-century in a target that includes several climate and clean energy goals. Agriculture Secretary Sonny Perdue will announce the target, which also includes boosting agricultural production by 40% in that time frame, at the agency's annual agricultural outlook forum Thursday.
Read more
Is Trump's USDA Ready to Address Climate Change?
A new 5-year plan addresses weather disasters that have battered American farms and mentions climate change. Critics are dubious.
Read more
Opinion: How Markets and Policy May (or May Not) Influence Agriculture
Why Carbon Markets Don't Work for Agriculture
Climate policies are rapidly being introduced at the state and federal levels and carbon markets feature heavily in many. A new factsheet jointly released by IATP and the National Family Farm Coalition (NFFC) details why carbon markets will not work for agriculture.
Read more
Why Reshaping Trade Policies is Essential for Sustainable Food Systems
Global trade in food has increased significantly in the past half-century. Trade is a critical component for ensuring a country's food security, particularly in areas with limited natural resources or uncertain climate conditions.
Read more
Big Money, Food, and Fashion Commit to Regenerative:
Jeff Bezos Commits $10B to Fight Climate Change
The Amazon CEO is throwing his weight — and wealth — behind the fight against climate change with the new Bezos Earth Fund, months after Amazon employees publicly pressured him and the company to do more to address the issue.
Read more
Burberry Introduces Carbon 'Insetting' Fund
Luxury fashion firm Burberry will create a "regeneration fund" to support a new portfolio of "carbon insetting projects" that aim to deliver regenerative agriculture practices across its supply chain.
Read more
New Applegate Brand Platform Encourages 'Conscientious Carnivores'
Natural and organic meat marketer Applegate's new brand positioning has kicked off with a post-Super Bowl campaign aimed at "conscientious carnivores."
Read more
Hälsa Foods to Convert Dairy Farms for Organic Oats
A new program from oat-based yogurt alternative brand Hälsa Foods will partner with dairy farms, and support them converting to farmlands for growing organic oats. It will be led by a team of Scandinavian farmers, researchers and environmental experts.
Read more
Executive Profile: Robyn O'Brien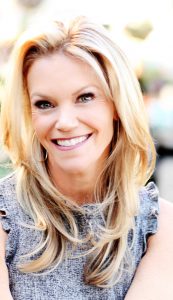 Following the 'North Star' in Food Systems Transformation
To explore the intersection of food, finance and women's leadership, the author sat down with Robyn O'Brien, co-founder of rePlant Capital and a former financial and food industry analyst. Read an excerpt from this discussion on courageous leadership, systems thinking and following the North Star in the journey toward the future of food.
Read more
Regenerative Ag Investment Activity:
Manna Tree Partners Invests $15M in Verde Farms
The Vail, CO-based asset manager has made a $15 million minority investment in Woburn, MA-based Verde Farms, a leading provider of 100% grass-fed, 100% pasture-raised, organic beef.
Read more
AAMIG in Negotiations for 54,630ha Certified Organic Pastoral Operation
The potential acquisition of the historic Terrick Terrick Station is part of AAMIG's strategy to develop sustainable, integrated farming operations within key protein sectors.
Read more
Food System 6 Accelerator Announces Their 5th Cohort of Entrepreneurs
Impact-focused food and agriculture accelerator Food System 6 (FS6) has announced the launch of their 5th cohort, featuring six innovations that are working to solve a range of sustainability and community-focused challenges – addressing such issues as regenerative agriculture, food waste, and fair labor standards for farmers and food-workers. Listen here
Sign up for Raising Regenerative news to be delivered straight to you inbox! Click here.