It's been a busy start to 2020 for regenerative. This issue of Raising Regenerative News highlights a slew of deals and investments including Danone's new partnership with rePlant Capital and announcements from General Mills, Chipotle, and Kellogg's. Read about seed preservation, listen to a podcast about regenerative wine, and more…
Leading Off: Danone North America Makes Key Partnerships for Regenerative Agriculture
In 2018, Danone North America committed to investing $6 million in soil health research over five years with the goal of being able to better guide its farmer partners with regard to farm management and use of regenerative agriculture practices on their farms. Recently, the company announced some new partnerships and capital investment to further these efforts.
rePlant Capital to Invest Up to $20M in Danone Farmer Partners
rePlant Capital will dedicate up to 40% of its $50M impact investing fund to Danone North America farmer partners through low-cost loans that will support conversion of family farms to regenerative or organic farming practices.
Read more
Danone North America Joins Forces with National Fish and Wildlife Foundation
This new public-private partnership will leverage $3M in state and federal funding from the U.S. Department of Agriculture's Natural Resources Conservation Service (NRCS) for soil health.
Read more
Opinion:
Is Regenerative Agriculture Profitable?
Top of mind for many investors interested in farmland is the question: Can moving from traditional cropping systems to regenerative agriculture be profitable? The answer is yes, and here's the research to back that up.
Read more
Regenerative Ag Investment Activity:
Cooks Venture Raises $4M to Expand National Distribution
Cooks Venture, a food start up committed to raising and marketing food regeneratively, secured $4 million as part of a partnership with Golden West Food Group to expand distribution of its pasture-raised, slow-growth heirloom chickens.
Read more
Ag Cleantech Company Terramera Raises $3.5M in Series B
The series originally closed in September but this extension came from Toronto-based cleantech venture fund ArcTern Ventures and other new, undisclosed investors. The capital brings Terramera's total Series B financing to $48.5 million.
Read more
Big Food's Shift to Regenerative:
General Mills Launches Regenerative Ag Pilot with Wheat Farmers
The program aims to advance adoption of regenerative agriculture practices and improve overall water quality in a key Kansas watershed.
Read more
Kellogg's Commits to Reducing Widely-Used Herbicide in Supply Chain
The cereal company says it will phase out oats and wheat that have been treated with glyphosate, the active ingredient in Bayer-Monsanto's Roundup weed killer, as a drying agent.
Read more
Chipotle Launches Accelerator Program to Empower Farmers
The Chipotle Aluminaries Project 2.0 is an accelerator program designed to support ventures from across the country that are advancing innovative solutions to empower the next generation of farmers.
Read more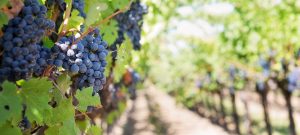 What We're Listening To:
Tractor Time: Mimi Casteel and Regenerative Wine
Mimi Casteel, a wine maker in Oregon's Eola-Amity Hills, is blazing her own trail and fast becoming one of the leading voices in the regenerative agriculture movement. Mimi talks eloquently and brilliantly not just about wine, but about agriculture and land use in general.
Listen here
What We're Reading:
Seed Preservation is Vital for a Sustainable Food System via GreenBiz
Meat is Crucial for Feeding the Planet, and Going Vegan is Not More Green, Say Scientists via The Telegraph
An Elder Statesman of Sustainable Ag Looks to the 'Regenerative Generation' via Civil Eats
Sign up for Raising Regenerative news to be delivered straight to you inbox! Click here.