A rise in the popularity of ESG (environmental, social and governance) investing is benefitting investments that focus on regenerative ag and food systems. Read more about Horizon Dairy's plan to become carbon positive, hear about how the co-founder of reNature plans to regenerate land through agroforestry, and much, much more…
Leading Off: The Rise of Investing in Regenerative
Investment Analysts Conclude that Greener Businesses Rule
Investment returns on firms driving the transition to a green economy are easily outstripping those of their fossil fuel competitors, new analysis suggests, adding to mounting evidence of an accelerating investor shift away from carbon intensive assets.
Read more
ESG Investing Could Spur Increase in Regenerative Investments
Sustainable investing, green investing or ESG (environmental, social and governance) investing has found many takers and regenerative agriculture and food are among the opportunities that are piquing the interest of investors. Read more
NewLeaf Symbiotics Raises $20M in First Close of Series D Financing
The plant microbiome technology company will devote new financing to accelerating product commercialization. Koch Agronomic Holdings, Leaps by Bayer, Otter Capital, S2G Ventures and RockPort Capital were participants in the investment round.
Read more
Food Brands Continue Progression to Regenerative:
Horizon to Become First 'Carbon Positive' National Dairy in U.S.
Dairy is known for its carbon footprint – partly because of the impact of growing cattle feed, and partly because cows emit methane. But by 2025, dairy company Horizon Organic plans to become the first national brand in the industry to sequester more CO2 than it emits.
Read more
Nature's Path Farm Becomes One of First to Earn Regenerative Organic Certification
Nature's Path Founder Arran Stephens is proud to announce that his family's Legend Organic Farm is the largest organic farm in the world to obtain Regenerative Organic Certification from the Regenerative Organic Alliance (ROA).
Read more
Bouncing Back with Regenerative Ag: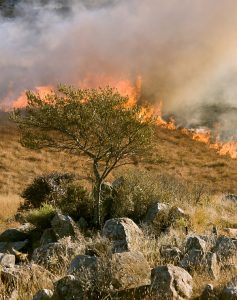 Regenerative Helps Producers Recover from Fire and Drought
Australia's farmers are fighting back from bushfires and drought with new ideas around regenerative agriculture and a determination to stay on the land.
Read more
NZ Marketplace is Creating Climate Resilience for Farmers
Calm The Farm is developing new financial products and connecting farmers with advisors and impact investors keen to accelerate a shift to regenerative agriculture.
Read more
What We Are Listening To:
Urban Farming: David Chan on Regenerative Agriculture
The co-founder and COO of FarmTogether discusses the social and monetary advantages of investing in regeneratively managed agricultural land.
Listen here
Felipe Villela on Regenerating Land Through Agroforestry
The Investing in Regenerative Agriculture podcast welcomes the co-founder of reNature, a company working to regenerate over one million hectares of land by 2030 through agroforestry.
Listen here
What We Are Reading:
How A Colorado Partnership Is Helping Wheat Farmers Go Organic via Forbes
Sourcing Ingredients Via Small Brands Is the First Step in Building a Regenerative Supply Chain via The Organic & Non-GMO Report
It's Not Enough to Cut CO2 Emissions. Natural Systems Are on the Critical List via Ethical Corporation
Sign up for Raising Regenerative news to be delivered straight to you inbox! Click here.