Capital is a key lever to scale any operation but for mission-driven companies seeking to grow, finding the right capital funding can provide an additional level of complexity. Balancing the need for capital to fuel growth while maintaining the mission can be daunting when the capital is not necessarily aligned with the foundational goals of the company. Fortunately, for mission-driven companies in the regenerative agriculture space, there is Big Path Capital, an impact-focused investment bank working with impact, sustainability, and mission-driven companies and funds. Big Path has spent the past 15 years curating fruitful investment relationships between its sizable community of impact investors and mission-driven companies and fund managers.
When the old economy driven by the single gear of profit maximization reached a dead end in the financial crisis, Michael Whelchel started Big Path Capital with partner Shawn Lesser to leverage the engine of capitalism for an expansive economy built on natural, social, and financial capital. Today, as Co-Founder and Manager Partner, Whelchel and the Big Path team have worked on more than 170 engagements to ensure that mission-driven companies and funds grow with integrity intact. As demand for regenerative agriculture and food systems grows, Big Path has a unique opportunity to play a role in bringing mission-aligned capital to the space. We recently had the opportunity to explore this opportunity (and much more) with Whelchel. Here's what we learned: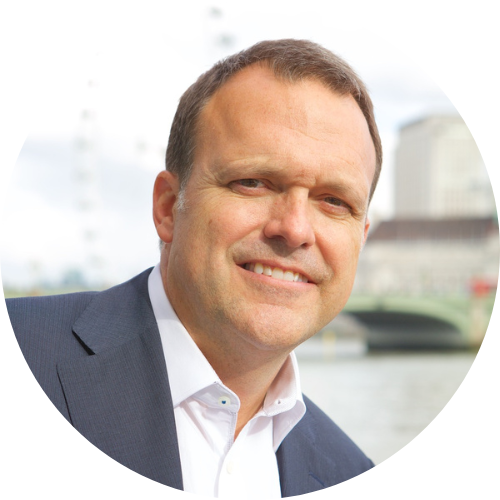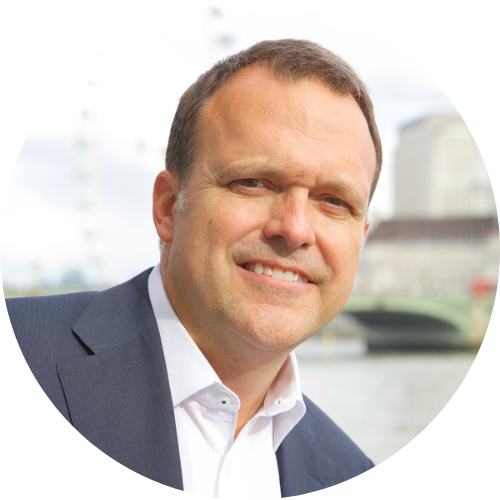 RFSI: Who does Big Path work with and how do you serve them?
Michael Whelchel (MW): We advise leading impact companies and funds in capital raises and in mergers and acquisitions. As the first Certified B Corp investment bank over 14 years ago, we have worked with more than 250 companies and funds, connecting them to the largest network of impact investors in the world. Whether you are a mission-driven company seeking growth capital, a private equity fund manager looking to connect with impact investors, or a founder wanting to find the right values-aligned buyer to steward your company's legacy, our network of investor relationships can help scale and steward your business and your impact.
The Intersection of Food & Climate in Impact Investing:
RFSI: What are the impact investors you work with concerned about and where are they allocating their capital?
MW: The two biggest areas that are of interest for impact investors in our network are food and climate. Historically, these have been seen as separate silos, but as we learn more about the interaction between how we sustain ourselves and the sustainability of the ecosystems around us, these two areas of investment are being recognized as more intertwined.
RFSI: What role do you see for Regenerative Agriculture addressing these concerns?
MW: Nature-based systems have proven that they are able to regenerate. But these ecosystems that support our lives are under assault – by us, no less. As we know, the build-up of CO2 in the atmosphere is compromising what was once an amazing regenerative ability. Many of the climate solution companies and funds that our investors are interested in are focused on creating alternatives that reduce our CO2 output. But this is only one part of the equation as the key metric that matters is "net" CO2 in the atmosphere, as many natural systems intake CO2. This is where the enormously important role of agriculture comes in. To quote the Rodale Institute's white paper, Regenerative Organic Agriculture and Climate Change, "Excess carbon in the atmosphere is surely toxic to life, but we are, after all, carbon-based life forms, and returning stable carbon to the soil can support ecological abundance."
Traditional farming practices that incorporate synthetic nitrogen fertilization, tillage, monocropping, and yield-based management systems are all a net producer of CO2 to the atmosphere. It doesn't have to be this way. For us to prevent ecosystem collapse, it can't be this way. Regenerative agriculture—with its practices of cover crops, compost, crop rotation, and reduced tillage—can actually sequester or hold more carbon than is currently being emitted, creating a needed bridge while climate tech solutions help us get to creating a low/zero carbon economy.
RFSI: What do you think is needed to get more impact investors looking at and investing in regenerative agriculture?
MW: I think a few items would be helpful:
Connect it to our daily lives. The term, "regeneration," is a bit nebulous for most people. It reminds me of when we founded Big Path 15 years ago. Any discussion of doing good in deploying capital was seen as philanthropy or charity. We had to think of another way to frame it. We settled on the term, "Smarter Money," as it captured the notion that not only is it a different way to invest, but it's fundamentally a better way. We wanted to point out that if you weren't getting environmental and/or social returns from your investments, you were "leaving money on the table".
Connect it to climate. This connection needs to be highlighted more. Climate tech is a sexier topic than soil health, so this must be approached head on to show they are equally important toward keeping our ecosystems intact.
Values Aligned Investing
RFSI: You work with companies who are mission-driven, so their objectives go far beyond profit generation. What unique challenges do these kinds of companies face as they seek to raise external capital?
MW: Mission plays a central role in purpose-driven companies. In many cases, the mission of the company is the founder's raison d'être, the grounding and deep conviction at the core of the company, and the gravitational center of its operations. While strategy, marketing, operations, and finance are necessary elements, it is mission that holds the seat of honor at the corporate table in purpose-driven companies. So, it is critical to make sure aligned capital is brought in. The key financial transactions in a company's lifecycle can threaten the prominence of mission. Companies organized around mission often find core purposes challenged when a new investor gains an influential stake or when a new buyer has no dedicated stake in mission continuity. These financial transactions represent decision points that can have permanent effects (positive or negative) on the mission and future of a company.
RFSI: How can companies maintain their values/mission while taking on new capital or ownership structures?
MW: There are many strategies that are available to a company.
First, find mission-aligned capital. There is a difference between people investing in impact companies and impact investors. Make sure your investors are committed to a "triple bottom line."
Second, infuse the company's brand with the core purpose. The more your impact is inseparable from your company's product or service, the more alignment there will be with financial and impact outcomes. In other words, the stronger your impact value proposition is integrated into your product or service, the more your company's mission will be protected.
Third, don't forget structure. There are many ways to protect mission. A few of those include alternative payback structures such as revenue financing, super-voting stock to give you operating control even if you don't have ownership control, and the linking of financial returns with impact metrics, thus aligning incentive around impact.
RFSI: Traditionally, we think about investors evaluating investment opportunities, but we don't often think about the importance of companies taking time to evaluate investors and their capital. Yet this is extremely important. What are the key questions that companies should be asking of every investor they meet?
MW: Sometimes it is hard to realize that it is a two-way street, especially when an entrepreneur is under pressure to bring in capital to keep the company going. Here are a few questions we would recommend:
Mission:
What do you see as our core mission?
How do you see being able to support and further that mission?
Please provide examples of them providing similar support to other portfolio companies.
What is your time horizon regarding this investment?
Strategic:
What attributes are attractive about our company? What do you see as potential areas for improvement?
Do you see any holes or weaknesses in our management team?
What strategic value-add do you anticipate bringing to the company?
Investor Type:
How would other investments you've made describe how you interact with management?
Would you describe your investment style as active or passive?
Track Record:
What has your track record been in investing in terms of both financial and impact metrics?
What has been your most successful investment, and what elements contributed to that?
What has been your worst investment and what elements contributed to that?
RFSI: I'd love to learn more about the interesting regenerative ag and food companies that Big Path has worked with. Can you tell us about 1 or 2 of these?
MW: One of our longer-term clients was Vital Farms. Their early vision was a predecessor to regenerative ag. Matt O'Hayer and his team showed that a stakeholder model could be scaled in the egg industry with the key stakeholders being the hens, the farmers, the community, and the environment. It would be hard to pick a food product that typified the industrial food system more than the egg. Vital Farms has since launched a new product called "Restorative Eggs" sourcing eggs from farms who are practicing regenerative ag.
One of our current clients is the largest indoor producer of tilapia. Most of us are familiar with the devastating effects of commercial fishing. This company has been producing for more than 20 years with a near closed loop system. Indoor aquaculture is the holy grail as seafood demand grows, production from the oceans decline, and traditional aquaculture is starting to see its limits. But there are only a few successful indoor aquaculture companies, so it has been really exciting to get to work with this company that is forging a new, more sustainable path.
Looking ahead:
RFSI: What excites you most about the regenerative agriculture space going forward?
MW: I am excited about the critical role that regenerative agriculture and its principles can play in helping us achieve the balance we must arrive at. We have the ability to take what is now part of the problem and literally turn it into one of the main solutions.
RFSI: What do you think the scale of opportunity for impact investing in regenerative agriculture is?
MW: I think the need, and thus the opportunity, is enormous. The labels that investors assign to it won't necessarily be "regenerative agriculture," but the principle of how we bring our lives in balance with the natural systems around us is the paramount task of our species.
---
Michael Whelchel will be presenting at this year's RFSI Forum in Denver on Oct. 12-13. Learn more about Michael and Big Path Capital here and learn more about the Forum here.