S2G Ventures is in the news, committing to transforming the food and agriculture sector with a $10 billion challenge. RFSI announces a new conference focused on Australia and the Oceania region. We take a closer look at regenerative wine plus investor insights, jobs opportunities in regenerative ag, and much more.
Leading Off: S2G's $10 Billion Challenge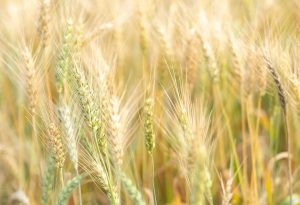 S2G Ventures Commits to Transforming the Food and Agriculture Sector
S2G is challenging the private market to catalyze $10 billion of investment over the next three years directed at transitioning to a carbon negative food and agriculture sector. This means that instead of emitting carbon, the processes involved in food production, distribution, and consumption would actually remove excess carbon from the atmosphere. Read more  Read more
Investor Insights:
Future Returns: Investing in the Evolving Food Industry
The food industry is at a crossroads. Recently Morgan Stanley has produced several research reports on the future of food, identifying ten key sectors for investors to watch, which include alternative meat, precision agriculture, seeds, and vertical farming. Read more
Investors Urge Europe to Prioritize Climate in Ag Reform
A $2 trillion group of investors recently urged the European Commission to be more ambitious in its planned overhaul of the bloc's farming subsidy program to align with the EU target to reach net zero greenhouse gas emissions by 2050. Read more
Innovation for Farmers: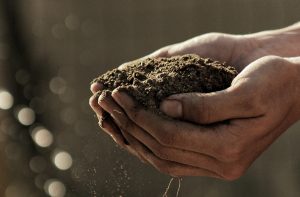 Nitrogen's Role in Plant Growth
Nitrogen is the most essential nutrient for plant growth. But changes in soil health and weather, along with decades of synthetic fertilizer application have left farmers in a difficult position. Read more
Advancing the Regen Ag Investing Conversation:
RFSI Australia to Elevate Regenerative Ag Investing in Oceania Region
Investments in regenerative agriculture not only support carbon sequestration to combat climate change but also offer numerous other ecological, economic, and social benefits. The opportunity is strong but not widely understood and barriers to expansion and investment exist. Regenerative Food Systems Investment (RFSI) is launching a two-day virtual event focused on catalyzing conversation and action around investment in regenerative agriculture in Australia and the Oceania region. Read more and register
Bridging Food Companies & Regenerative Ag:
For Food Companies, Shifting to Regenerative Ag Practices is Complicated
How does a large food company motivate the multitude of farmers in its supply chain to adopt farming practices that bind carbon in the soil? And how do we know that these agricultural practices are truly sequestering carbon, and for how long? Read more
How Simple Mills Leverages Buying Power to Promote Regenerative Ag
A focused approach to sustainability can help companies ensure they are making the biggest impact. That's how Shauna Sadowski, vice president of sustainability of Simple Mills, Chicago, approaches the company's sustainability programs. Read more
Closer Look – Regenerative Wine:
Tractor Time Podcast: Mimi Casteel and Regenerative Wine
At Hope Well Vineyard, Mimi Casteel is blazing her own trail and fast becoming one of the leading voices in the regenerative agriculture movement. Mimi talks eloquently not just about wine, but agriculture and land use in general. Read more
Niagara Grape Growers Getting to the Root of Good Wine
On certified-organic land and using "biodynamic" principals, grape growers practice regenerative agriculture. At its roots, regenerative agriculture is about humans getting out of the way of nature. So far, it's working. Read more
Regenerative Food System Job Postings:
Business Development & Sales Manager at RFSI
RFSI seeks the right person to lead efforts to expand our impact and reach the next level in a rapidly expanding sector working to improve our food system.Read more and apply
Vice President, Investor Relations at Iroquois Valley Farmland REIT
Iroquois Valley Farmland REIT is a fast growing company of passionate people that are financing the expansion of organic and regenerative farmland in the United States. Read more and apply
What We're Reading:
The Fall from Favour of Danone's Purpose-driven Chief via Financial Times
Meet Plant-Ag, the $9 Billion Startup That Will Let You Trace Your Food from Field to Plate via Fast Company
Meat Giant JBS Commits to Net-zero Emissions, Regenerative Agriculture, and Zero Deforestation via Edie
Interested in contributing content to Raising Regenerative News?
We welcome your story ideas and article contributions for consideration.
Submit your ideas to info@rfsi-forum.com
Sign up for Raising Regenerative news to be delivered straight to you inbox! Click here